Second- and third graders in teacher Charlie Marenghi's class at Peaks Island Elementary School have made a Landmark Bike Tour brochure featuring a map, island landmarks, and safety tips, which they plan to make available at a local bike shop and with the Casco Bay Lines ferry service.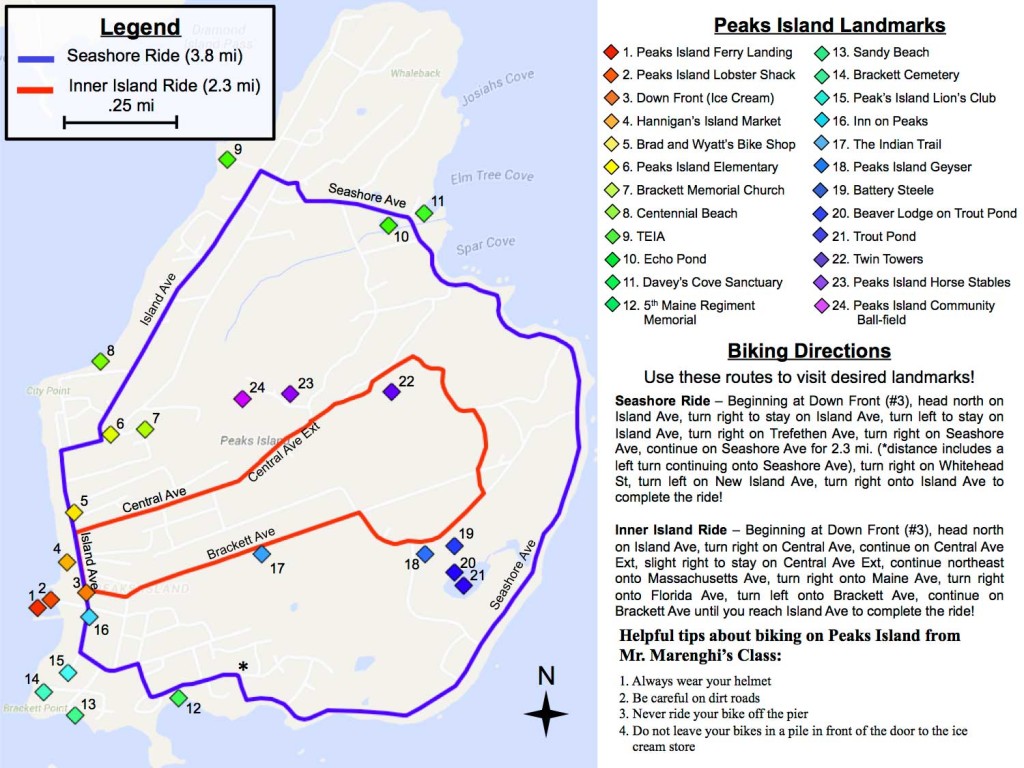 The 23 students undertook a study of local historical landmarks. In collaboration with Bridgette Kelly from the Bike Coalition of Maine and the Maine Safe Routes to School program, the students decided to showcase their studies by creating a map highlighting their landmarks and a community service resource brochure for folks that come to Peaks Island to rent or ride bikes. In addition, the students created individual information cards with artwork, information and a card game.
Kelly came to the school and provided an educational program. The school wrote a grant that provided funds for new multi-sport helmets for students, as well as funds to print the Landmark Bike Tour brochure.
The bike tour brochure will be available for free at both the Casco Bay Lines Ticket window and Brad and Wyatt's Bike Shop on Peaks Island.