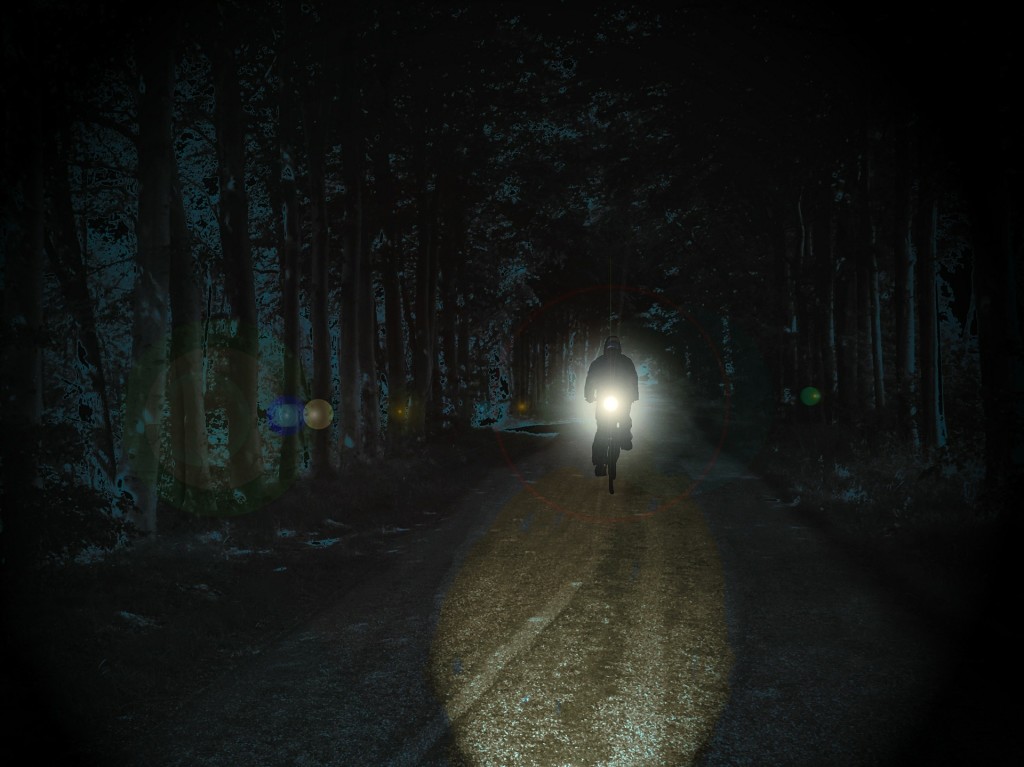 The Bicycle Coalition of Maine is out in full force promoting their 3rd annual Bike Brightly campaign. The campaign is dedicated to lighting up the bikes of Maine cyclists riding after dark.
The Bicycle Coalition of Maine is focused particularly on head and tail lights for cyclists. The Bicycle Coalition will sponsor several events throughout the moth as part of their campaign.
The Bicycle Coalition will take part in the Twin Cities Holiday Celebration Parade of Lights on Saturday, November 28th at 6 p.m. More details will be made available as the event gets closer.
The Bike Brightly Campaign is also working closely with local bike shops to offer discounted and sale lights to the community. In addition, the campaign has donated lights to law enforcement agencies, to allow police to distribute lights to cyclists they see out after dark.
Local advocates, called Community Spokes, will also be distributing lights at events around the state.
Several giveaway events will be hosted by the Bike Brightly Campaign to distribute lights to those who otherwise could not afford or would not be able to purchase lights.
These Bike Brightly events are done through the generosity of Nite Ize, which has donated all distributed lights for the past three years.
To learn more about the Bike Brightly Campaign, the Bicycle Coalition of Maine or Nite Ize visit the links below.
Bike Brightly Campaign: http://www.bikemaine.org/bike-brightly
Bicycle Coalition of Maine: http://www.bikemaine.org/
Nite Ize: http://www.niteize.com/
Find your Community Spoke: http://www.bikemaine.org/advocacy/community-advocacy/community-spokes-map