By Tony Zeli
Throughout the Stay at Home orders, outdoor exercise has remained a viable option for getting out and about. But the state recommends recreating near home. Luckily, more than ninety percent of the Forest City's denizens live within a ten-minute walk of an open space, park, or trail. All must keep a healthy six feet apart from others while enjoying the outdoors, but it is a small price to pay for the opportunity to get out and have fun, safely, this winter.
Parks & Rec During Covid-19
The City of Portland is maintaining an online map that shows the status of its Parks & Rec facilities and open spaces during the Covid-19 pandemic. The City offers numerous cross-country skiing, ice skating, sledding, snowshoeing, and even snowboarding opportunities.
Riverside Golf Course offers seven kilometers of groomed cross-country skiing and snowshoeing trails. There are hills for snowboarding, sledding, and tubing at the golf course, too.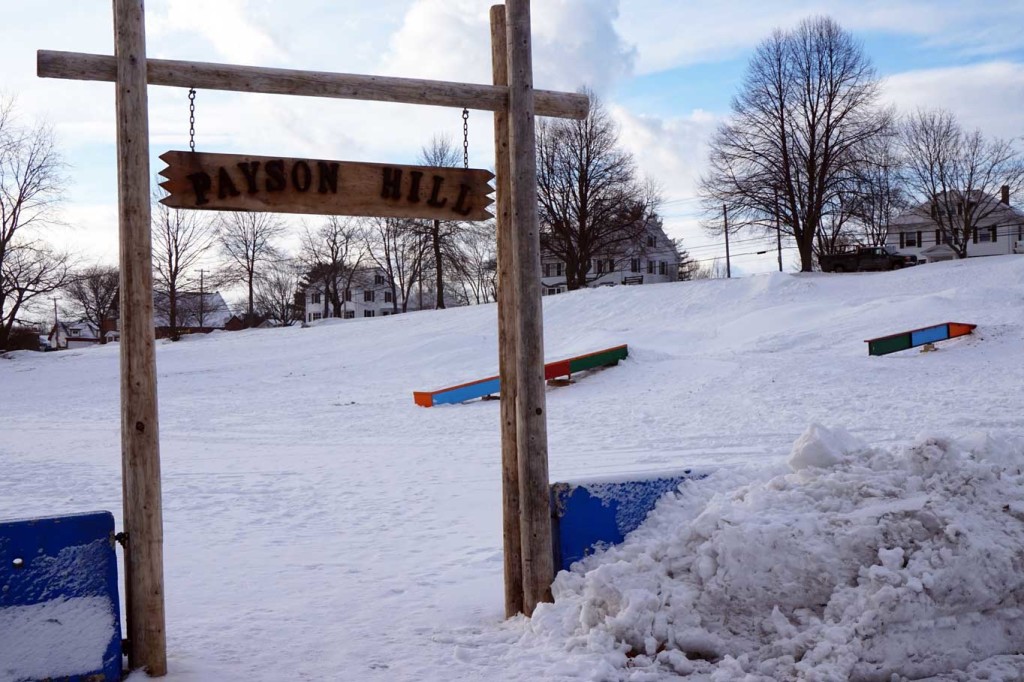 In the past, City staff have turned on up to four snowmaking guns to prep Payson Hill in Payson Park for sledding. Also at Payson Park is the snowboard terrain park that includes a rail, fun box, and mini half pipe. Or consider skating at Payson pond.
On the Eastern Promenade Hill find more opportunities to sled, tube, telemark, and cross-country ski.
In the past, the City has flooded Deering Oaks Park, Ludlow Street, and Nason's Corner ponds for ice skating. As of print there were no reports on which ponds might be operational this season.
Evergreen Cemetery Woods and Baxter Woods offer over one hundred acres of forest with trails for cross-country skiing, snowshoeing, and walking. There are also miles of trails along the Presumpscot River leading to the Presumpscot Falls, with trailheads on Allen Avenue Extension and Summer Street. And the famous Portland Trails, a nonprofit land trust, maintains over seventy miles of trails connecting every neighborhood. Check trails.org for more information.
For more on winter recreation in Portland during Covid-19, visit the City's website at https://www.portlandmaine.gov/2602/Parks-Open-Spaces-During-COVID-19.
Tony Zeli is publisher and editor and a Portland resident. Reach him at thewestendnews@gmail.com.