Multicultural Music Fest
Come see Primo Cubano, Mbondo Africa, and more! For a good cause!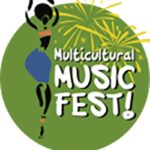 Furniture Friends, a Portland-based nonprofit, is hosting a Multicultural Music Fest on Tuesday, May 2nd, from 6 until 9 p.m., at the Portland House of Music, 25 Temple Street.
Expect lots of exuberant music and dance along with complimentary international food provided by local purveyors. Come celebrate Maine's diversity!
Tory Ryden, creator and host of Positively Maine and reporter at News Center 6, will emcee. The performers include:
Primo Cubano, playing Son, traditional Cuban dance music dating back to the turn of the 20th century
Mbondo Africa, drummers from Congo
Don Campbell, well-known singer-songwriter, composer, and multi-instrumentalist whose music is inspired by diverse Americana traditions
Sudo Sudo Dancers, from South Sudan
The musicians and performers are donating their time to support Furniture Friends. In addition, Portland House of Music is providing the venue at cost.
Furniture Friends collects donated furniture and distributes it to people in need in Greater Portland. In 2016 Furniture Friends provided essential furniture to over 400 households.
Tickets for the Multicultural Music Fest are $15 and can be purchased online at http://portlandhouseofmusic.com or at the door. All proceeds benefit Furniture Friends.