Mary Alice Scott New Portland Buy Local Director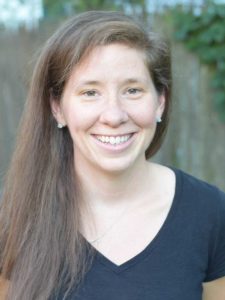 Mary Alice Scott is a Portland-based organizer who worked most recently as the Community Engagement Manager at the Portland Food Co-op. At the co-op, she played a key role in developing educational programming. She helped to raise over $1,000,000 in start-up funds prior to the Co-op's opening and increased membership by over 400% in less than a year.
Also, Mary Alice has worked with with Creative Trails and the Maine League of Young Voters. She highlights her passion for building community and is excited to support the hundreds of locally owned businesses in Portland. She holds a degree in Government from Franklin and Marshall College.
"We are thrilled to welcome Mary Alice," said Portland Buy Local Board President Heather Caston-Talbot. "Our board is dedicated to supporting Portland's incredible independently owned businesses, and we've found the perfect match in Mary Alice. Her experience and devotion to the community will make her a valuable asset to our team."
Indie Biz Awards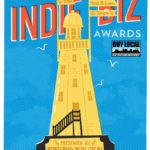 In this position, Scott will play a critical role within the Portland Buy Local group. She will represent Portland Buy Local both nationally and globally, lead the growth of the organization, and work closely with its Board of Directors on day-to-day projects. Not to mention, the work she will lead on larger events, such as its Why Local? forum that took place on September 28th, and the popular annual Indie Biz Awards, celebrating its 10th year. This year's awards are scheduled for October 12th, from 6 to 9 p.m. at the Portland House of Music.
The Indie Biz Awards celebrate Portland's vibrant independent business community. The awards include categories like "Creative Crusader," "Portland Ambassador," and "Flavor of Portland." The people of Portland nominate and vote on the winners, who are revealed throughout the evening at the awards celebration.
Blake and Eva of Coast 93.1 will host the event. Portland based duet Saved and Sound will perform. A silent auction will feature items from Portland's independent businesses, and all are welcome to complimentary local food and a cash bar.
There is a $5-$10 suggested donation for the event. All proceeds go directly toward furthering Portland Buy Local's mission. More information can be found online at http://portlandbuylocal.org.