Newsy Musings
Long Goodbye: Saying Farewell to a Beloved Pet and a Treasured Thrift Shop
by Jenny Anastasoff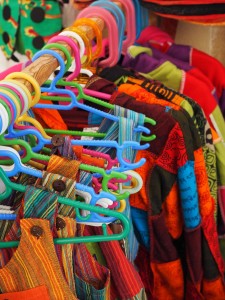 UPDATE: Jenny is happy to report that Good Cause Thrift Shop will not be closing! It will no longer be associated with McAuley High, but will still benefit a local good cause. To be renamed "Still the Good Cause" the store will be affiliated with Mercy Healthcare Foundation and will benefit the McAuley Residence for single mothers.
As I write, it is February 29th, Leap Day. An extra day, oddly warm and anticipatory as we head into Super Tuesday and campaign season in Maine. Changes are ahead, and Newsy Musings seems to be turning into a dirge for losses. For me, this theme is quite personal. These last several weeks I've been distracted by the decline of my feline. My beloved housecat, Mia Pharaoh, has cancer, and we face a long goodbye.
The ambiguity of cat care is that they can't say, "Hey, Clueless, this is terrible, I can't take the pain anymore. Can ya help me out?"
Instead, we humans watch for behavior clues, monitor ins and outs, and hope they are not suffering as we muck our way through.
My dynamic with Mia Pharaoh reminds me of a fantastic photo essay that made the rounds a few years ago. Remember Misao and Fukumaru, a sweet grandmother and her odd-eyed white cat? Hanging out as they went about their day, sharing meals, being besties. They are clearly bonded, and have a great affinity. If someone had documented the last decade with my cat, we'd have a similar essay.
My Mia is the best companion – dedicated, affectionate, communicative. Please send good vibes our way as we face a transition. I'm grateful for the kind vets and wonderful humans who volunteer and work at our local shelters to give animals the best care. Thank you.
As for downtown Portland losses, yet another institution faces change or closure. The Good Cause Thrift Shop's literal good cause has been financial assistance for Catherine McAuley High School students in need (the shop donates its net revenue to the school). Because the school is transitioning from Catholic to secular, the nun-run shop (16 Forest Avenue, near Congress) is now in a bit of a quandary. March 19th is the target date for the school to close the shop, but final decisions about the retail space and remaining inventory remain unclear.
A few days ago, I was shopping at the Good Cause when they were removing the sign letters from the store window, and it made my heart sad. I selfishly hope the Sisters of Mercy can figure out a way to continue the store, as it is a local treasure.
Beginning in its Congress Street location, and continuing to its present Forest Ave shop, I've long scoured their aisles for eclectic finds and basic housewares. My favorite vintage monogrammed bath towels are from the Good Cause. A recent score was a designer label cocktail dress. And the store carries the West End News! It's been fun to watch shoppers pick up an issue, and think, hey, they are going to read my column on the bus ride home.
Portland has a healthy retail scene, and as testament, we finally have an Anthropologie. Yet I've never even set foot in there, because I can't afford its wares. For me, a high-end store is more a gallery curating fabulousness I'll never own. I gaze longingly at many window displays, and sigh.
Thrift stores are invaluable to new residents, I've gleaned, as I often eavesdrop on new Portlanders. Occasionally hearing French brings me back to my Maine childhood, shopping with my Franco Memere and Grammy.
I'll close with a hot shopping tip: Threads of Hope on St. John has been running one dollar deals on Sundays. Although on the downside, leaving the shopping plaza, I witnessed an enraged pedestrian throw a rock at a car. Hmm, mayhap it was a portent, about throwing stones?