By Mary-Alice Scott
December is the peak of gift-giving season for many, and Portland Buy Local Holiday Gift Guide is here to help make it easier!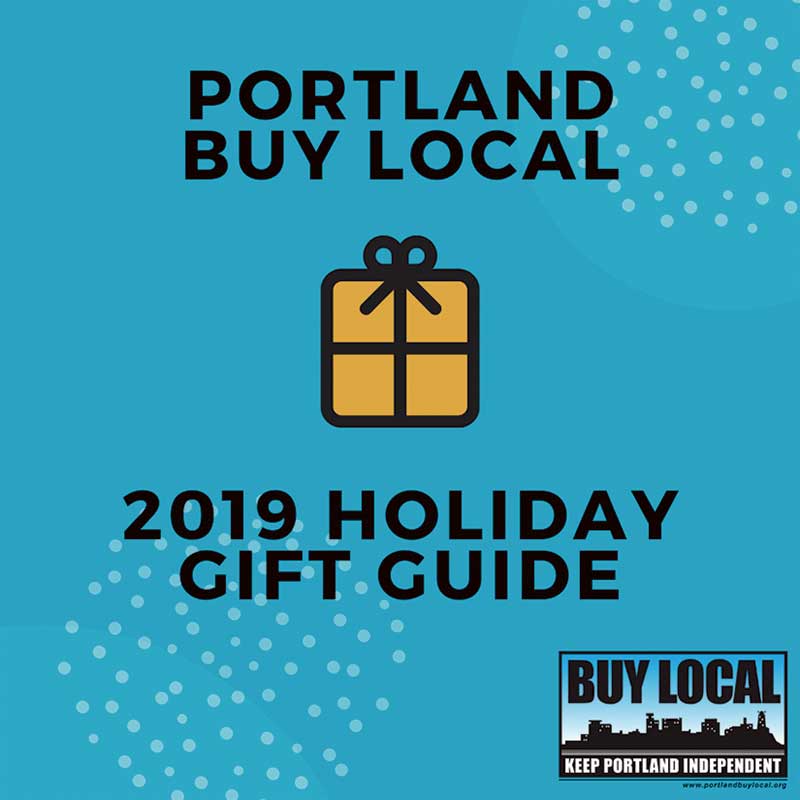 For the first time ever, we have made a printed version of our annual gift guide, and we are thrilled to include it as a pull-out in the December issue of the West End News. And as usual, you can view the complete Portland Buy Local Gift GUide online at https://www.portlandgiftguide.com.
In this year's gift guide, you'll find gift ideas from over 60 locally-owned, independent shops. It's not just a saying — there's truly something for everyone!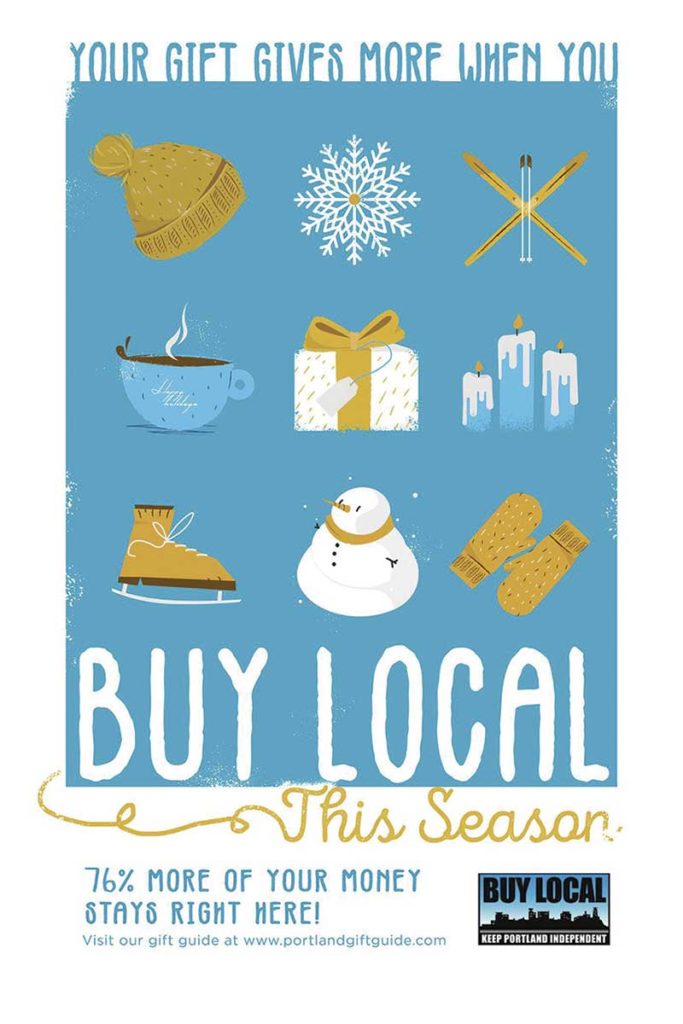 Why a local gift guide?
As the Buy Local movement has grown, more and more people have become aware of the benefits that local businesses bring to our community. Many know that 3.5 times more money stays in our community when you shop at a local, independent store versus a chain store. But did you know that communities with lots of local shops also have higher rates of civic engagement? Also, studies have shown that those communities have a stronger middle class and are more resilient during economic downturns.
By frequenting these local stores, you're also helping to ensure that Portland retains a wide array of unique, interesting stores. This makes our community more livable by keeping a diverse selection of goods and services nearby.
Many think of buying local as a good thing to do because you are supporting the local business owner – your neighbor – but it's also good for you! Supporting these independent shops makes for a stronger community, which benefits everyone.
Don't forget: Local nonprofit first, too!
While we run our Gift Guide this month, we also like to highlight local nonprofits in December. As you think about year-end charitable giving, we encourage you to consider local nonprofits first. As nonprofits based in our community, they are the most responsive to Portland's specific needs, and you'll know that your gift will go further because more of it will stay right here.
Visit our directory at https://www.portlandbuylocal.org/member-category/nonprofitscharitableorgs to find a list of local nonprofits that would love your support.
---
Mary Alice Scott is Portland Buy Local (PBL) Executive Director. (Disclosure: Publisher-Editor Tony Zeli is president of the PBL Board of Directors and West End News is a PBL media partner.)