Perspectives from the Sky: Astrological Forecast December 2016
Mercury Retrograde and the Winter Solstice
by Leo Knighton Tallarico
The very intense and rather ugly Presidential Election process has ended. Donald Trump was elected to be the next president of the USA. So many people I have talked with are very angry and depressed about the election results. But if it had gone the other way and Clinton had won, arguably as many people would be angry and depressed. Either way, we have Winter Solstice and Mercury Retrograde on the way, so be prepared for more darkness mentally.

TRUMP: The Glue Has Come Undone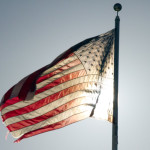 From a bigger picture, the election process showed a big split in America between two very different cultures. But at the same time these two different cultures are the duopoly that controls and dominates the free choice of "we the people." That duopoly represents a system that is the Economic-Military complex that President Eisenhower warned would threaten our freedoms.
So even though each culture is very different from the other, they have been glued together to form the dominating system of a world superpower. That superpower is now in the process of dissolution. The glue has come undone and there is little connection between the two sides of the system.
Similarly, in the late 19th Century the North and South split apart and started the American Civil War. Today, we are split with anger between red and blue state cultures. There is little indication with Trump's victory that there will be much unity coming our way.
Trump has been trying ostensibly to create some semblance of unity. He has made some choices and statements that pull back on some of the things he promised during the election. For instance, he has more forcefully denied white nationalism and alt-right philosophy. But keep in mind, those people will be pushing him to keep the promises he made during the election process.
There will also now be graver threats from countries and cultures outside American borders through more terrorism and war. And when the USA economy begins its downslide in 2017 to combine with the culture wars inside our borders, we can expect even greater dissolution of the system.
The positive in all this is that the breakdown will be necessary for the transformational process of becoming an equal member of the world community. That equality creates the "diversity within unity" paradigm necessary to the Age of Aquarius.
December 2016 is the first full month after the election and it will be important in showing us the likely direction of this new administration.
Finding Clarity Early in the Month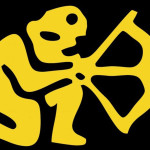 There was a New Moon in Sagittarius on November 29th that began a lunar cycle that will last most of the month of December.
Sagittarius is a sign that seeks a bigger picture perspective, inspiration, answers and greater meaning. So this month is a good time to find more clarity and direction in your life and in the greater world.
However, to counter this clarity Mercury will go retrograde on December 19th. So, get your clarity early this month.
On December 7th, the heart and relational planet Venus moves out of Capricorn and into Aquarius. It is time to break out of stuck relational ruts and open your heart to let in others to your greater soul "family."
On the 13th there is a Full Moon in Gemini at 7:06 p.m. That means the Sun and Moon are opposed to one another, and in this case it is Sun in Sagittarius opposite Moon in Gemini.
This Full Moon is much about communication. In lively conversations there is usually a great motivation to sort out facts and find solution and meaning with this Full Moon.
Saturn is opposite the Moon in this Full Moon formation, and adds a sense of the absolute and maybe even a sense of fate, or at least a more definite direction.
Mercury Retrograde and the Winter Solstice
There are shifting winds from December 19th to 21st. On the 19th, Mercury goes Retrograde, and on the 21st is the Winter Solstice.
The feeling gets more solemn at the Winter Solstice, which happens at 5:44 a.m. on the 19th. Remember that light and dark minutes of the day are pretty equal at the Autumn Equinox. Then at the Winter Solstice the dark minutes of the day are at their greatest and light at their least.
Metaphorically there is more darkness mentally, which often translates emotionally to more sadness or depression. But there is a sense of light at the end of the tunnel, because as soon as the Winter Solstice moment passes, light minutes grow every day until Spring Equinox, when there is equal light and dark again.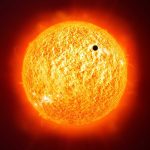 Mercury goes Retrograde on the 19th and does not go back Direct until January 8, 2017.
During Mercury Retrograde our mind tends to shift and slowly but surely changes its way of perceiving. People often want to change directions during Mercury Retrograde. But don't necessarily fully trust your mind, as you will be seeing things so differently. It is best to wait until Mercury goes back Direct before making any big decisions or big changes.
Also during Mercury Retrograde there is often a mental trip back into the past. The mental rewind is often accompanied by people from the past coming back into our lives and possibly showing up in our dreams, thoughts or in reality. This rewind guides us to the roots of our current issues or dysfunctional patterns in relationship.
Sometimes Mercury Retrograde brings with it glitches in electronic devices or slips in thought or communication.
Often there is a feeling of relief when Mercury goes back Direct again, which then begins the process of finding greater clarity and direction.
Strong Changes to End the Year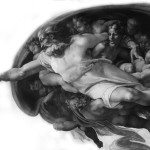 There is another big shift from December 26th through 29th.
The powerful shifting winds of Jupiter opposite Uranus are on the 26th, then a New Moon in Capricorn and Uranus Direct on the 29th.
Jupiter trine Uranus could bring a rapid change in consciousness, or in events in our lives or in the greater world. There could be especially strong changes, as Uranus is slowing down to go Direct on the 29th.
Add the New Moon in Capricorn to the mix and there should be a feeling of new beginnings that may seem firm and definite. But remember, Mercury is still Retrograde.
This all comes as we approach a new year of 2017.
We will bring you a forecast for 2017 at our January entry to West End News.
Happy Holiday and New Year,
Leo
Leo Knighton Tallarico
An astrological and spiritual guide and counselor, Leo's specialty is counseling for those in the process of change, transformation, transition, and crisis. He also specializes in couples' counseling for any and all kinds of relationship. He has been a fulltime professional for 30 years.
Leo co-directs the Spiritual Renaissance Center in South Portland with his life-mate Deborah Knighton Tallarico. Visit spiritualrenaissance.com.
Leo also writes a weekly astrological forecast. Check it out online at: spiritualtherapy.wordpress.com.
For comments or to set up a consultation, email soulus@aol.com.