By Tom Landry
Cooler temperatures are here, but the real estate market is still hot! Fall is the best time, outside of the spring months, to sell your home. There are fewer homes on the market to compete with and many buyers want to close before the snowy winter months. Everyone is also back from summer vacations, families have found their groove with the school schedule, and the busy holiday season is still a couple months away. So while they know they'll be raking red, yellow, and orange leaves from the lawn, what else should sellers be doing to attract fall season buyers?
Clean & Dress Up the Yard
Maine has seen a lot of rain this fall and the weeds and grass may be overgrown. Be sure to continue to mow the lawn and cut back dead flowers and plants. As the leaves continue to fall, make sure to keep up with raking and removing dead leaves and brush from the lawn, walkways, and any areas that potential buyers may want to inspect closer like bulkheads and decks. And since spring and summer flowers have gone by, consider dressing up the exterior with potted fall flowers and plants like mums, sunflowers, and ornamental kale. And it is fall, so embrace the season and decorate with pumpkins and squash both inside and out.
Keep the Lights On
It's getting darker earlier and after the clocks fall back your home will likely be shown with little to no light in the sky. Make sure to leave shades and blinds open to capture any light from outside and give your home a bright and warm feeling from the curb. Leave lights on including exterior and several interior lights to keep your home showing ready at all times. And note that when the lights come on, the streaks and dust on the windows become much more visible, so consider cleaning those up and removing screens to let in more light. Lastly, if someone wants to view your home during the day when the light is best, do your best to accommodate that.
Inspect & Run the Heat
Fresh smelling air is important, and when the heat comes on it often leaves a musty odor in the air. This is generally due to buildup of moisture, dust, and dirt in your furnace, duct work, and chimney – not something that a pumpkin spice candle will cover up. So first, turn on the furnace for a few days before your first showings begin to burn any of this off.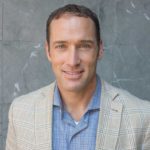 Second, since buyers will generally want to know when the last time the furnace was serviced and the chimney cleaned anyway, consider getting this done before listing. Then make sure the home is warm and cozy during showings, which may mean keeping the heat up a bit higher than you normally would. And you never know when a showing will pop up, so leave the heat up when you leave for work.
TOM LANDRY
Tom Landry is owner of both Benchmark Residential & Investment Real Estate and CornerStone Building and Restoration. Learn more about their suite of services at www.whereyoucallhome.com.