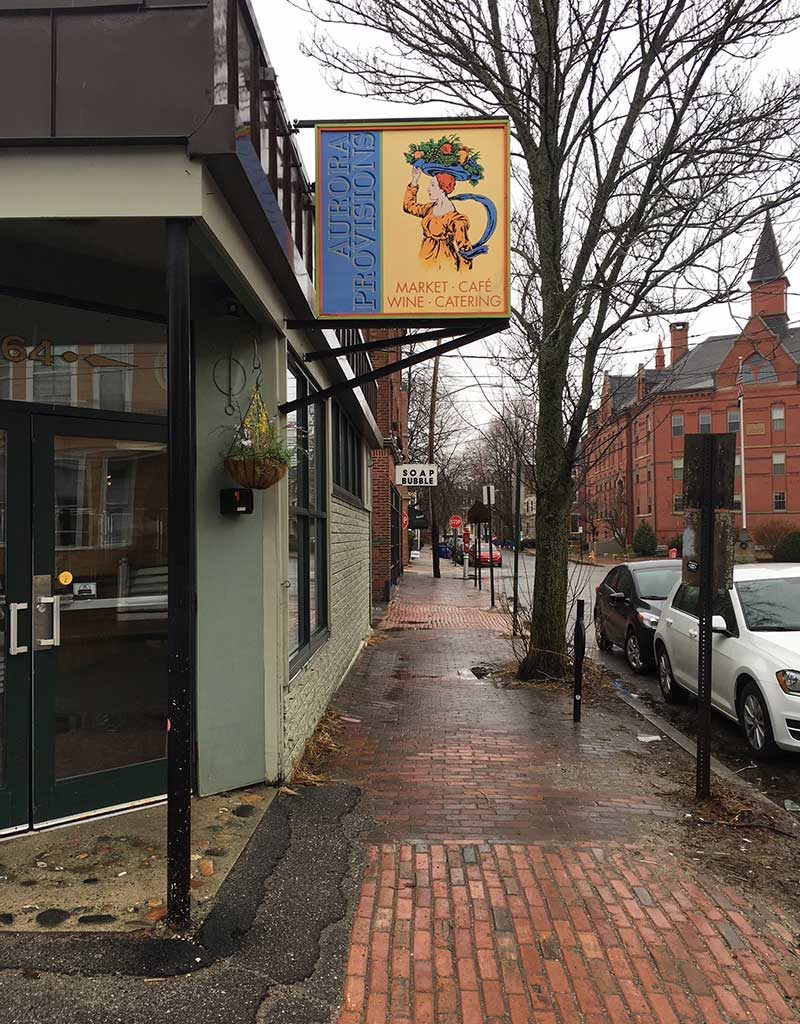 By Tony Zeli, Editor
A new café is moving to the neighborhood in the former site of Aurora Provisions on Pine Street. It will be run by locals who want to give back to the community what they lost when the popular café and market closed late last year.
Liz Koenigsberg grew up in Portland not far from the location of her newest business venture. She and husband, chef Will Lavey are in the process of leasing the former location of Aurora Provisions, where they plan to open Blue Spoon Café and Catering Company as soon as early May.
Koenigsberg is a well-known restaurateur in Portland. She has been in the business for about 20 years and has worked at 555, Petite Jacqueline, and as wedding coordinator for Aurora Provisions. Last August, she and Lavey bought Blue Spoon on Munjoy Hill. Since then, they started a catering business that was too big for Blue Spoon's small kitchen. So, they were running the catering side of the business out of Fork Food Labs. They needed kitchen space and saw the Aurora Provisions location as a great place to meet their needs, while also being able to give back to the community something that was lost.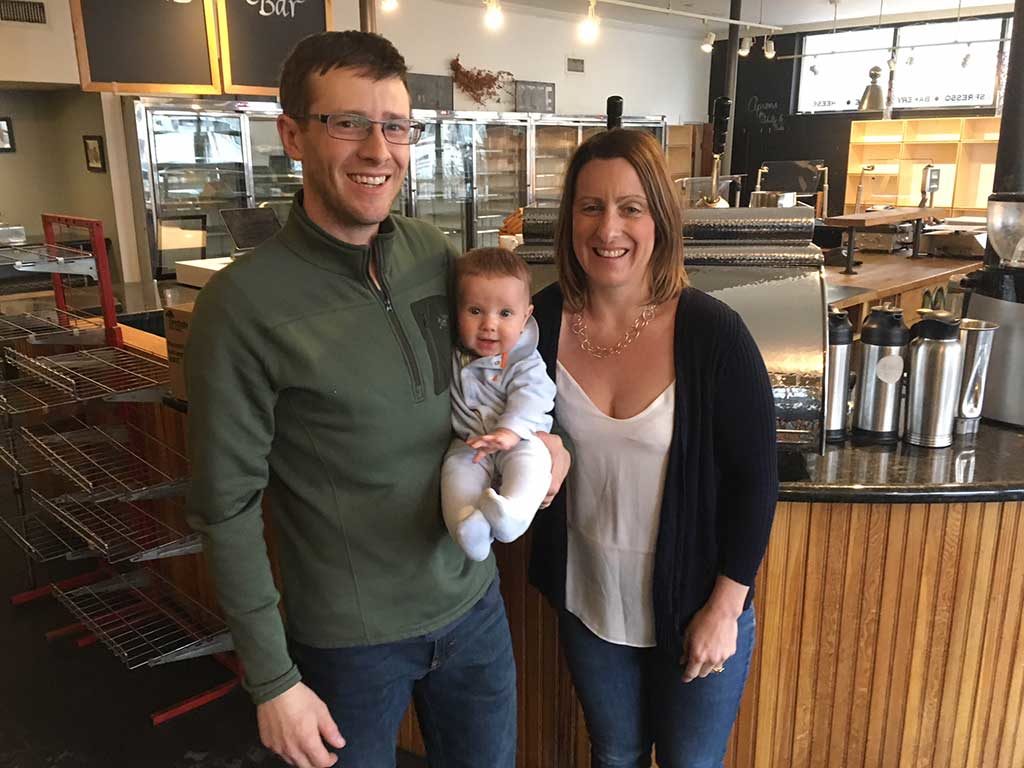 Neighborhood Misses Café
The West End community was hit hard when Aurora Provisions closed late last year. It was considered an important gathering place. When local developer Tom Landry, of Benchmark Real Estate, purchased the building in January 2019, he was hoping to find the right fit for the space. He wasn't interested in seeing a Walgreens move in a couple doors down from his West End office.
"This is the center, literally the center, really of the entire community," Landry says of Aurora Provisions. "If you think of one spot, this is it. This is where people congregate… It's a centerpiece of the community for 20 years… Once you don't have something it's amazing how you miss it."
Koenigsberg agrees that the space is meant for the community. As such she plans to "try to give back to the community a little bit of what they lost," when Aurora closed.
The duo plan to open as soon as the beginning of May. It shouldn't take long, as they need the kitchen space and are not planning any major stylistic changes. "New name, same old face," adds Lavey.
The plan is to offer breakfast and lunch (still no dinner), coffee, wine and beer, seating and wi-fi. They will focus on making everything in house, so there won't be the house goods that Aurora used to sell. But expect lots of dips, sauces, and breads, and local ingredients from many of the local farmers they work with at Blue Spoon. And they are actively hiring now.
Please if you have questions, do not call the Blue Spoon. However, you may email for more information: info@bluespoonme.com.