Plugged sewer main almost ruins Soap Bubble Laundromat. Owner now fears landlord will force a new lease.
by Tony Zeli
This past winter, after 32 years of serving the West End, the Soap Bubble Laundromat almost closed its doors for good. For seven weeks the laundromat struggled to stay afloat after a plugged sewer main flooded their storefront with contaminated water.
Owner Chris Beaulieu is suing his landlord, Bricklight Properties, LLC, for restitution of thousands in losses. He contends that the repair schedule moved far too slowly, and the landlord failed to provide a satisfactory place in which to operate his business.
Bricklight Properties is a group of investors with ties to Maine and a mailing address in San Francisco. They struggled to start repairs due to limited contractor availability during the busy holiday season. They claim they did the repairs as quickly as possible.
After seven weeks the repairs were done, but not to Chris' satisfaction.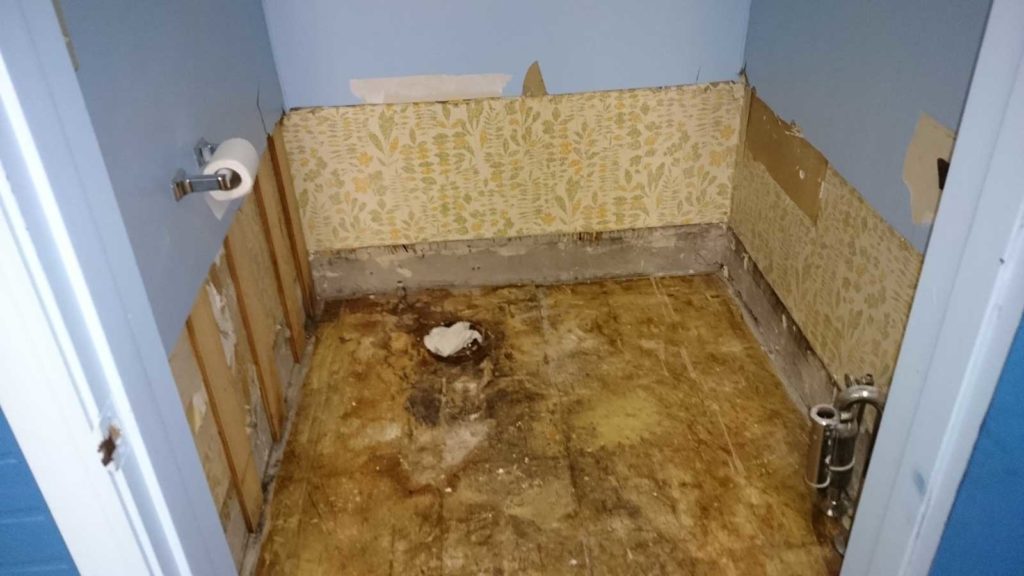 Chris bought the Soap Bubble Laundromat over five years ago. The local business had already been running for almost thirty years, and was one of two neighborhood laundries.
"I was looking at what was available at the time… And then this popped up. I thought jeez how hard can that be. A coin-op laundromat, there can't be that much involved with it. It's got to be one of the easier businesses to operate."
But like any business there was plenty of headaches. Consider the upkeep of the machines alone. Did you know that every dryer has two motors in it? That's a lot of machinery to maintain.
"I challenge you to walk into any laundromat today, and I can almost guarantee you that they'll have at least one machine out of service," says Chris.
There are other problems that most would not have anticipated. Laundromats can be a warm, dry place for anyone, especially those with no place else to go. Chris discovered that developing a personal relationship with the police was an integral part of his new business.
And then, there is an all-too-common problem that many face here in Maine. The Soap Bubble leases space in a very old building. And as Mainers know, old buildings often have problems. Of course, sewer overflow is not a part of anyone's business model.
On to the morning of December 8th, when a Soap Bubble employee opened up shop and discovered a sewer overflow. She called the boss and described the "waterfall" of sewage that was bubbling up and out of the bathrooms.
"Okay, I'm on my way."
But it was too late. By time Chris arrived, he recounts, "Everything was covered with sewer water. Sewer water going under the bank of dryers. It came up through the toilets and sinks… A bunch of sewer water everywhere."
The Soap Bubble Laundromat was closed by 11 a.m. It did not reopen until February 8th.
Like any tenant would, Chris contacted the property managers, Southern Maine Rentals. They manage for Bricklight Properties, the real estate investors from California.
Southern Maine Rentals reacted quickly enough. The plumber got the sewer flowing the right way again, and a clean-up crew crudely cut away and tore out everything that was contaminated.
Then it was time for repairs. The floor, parts of the walls, framing that holds the weight of the dryers… much needed to be replaced. The repairs dragged on through the holidays and well into the winter.
All the while, Chris kept paying the rent, and Bricklight kept cashing the checks.
Chris even kept paying his employees. His workers have a lot of experience, and he didn't want to lose them. By his accounting he lost tens of thousands of dollars during those seven weeks.
"A lot of money was going out the door," says Chris.
Not only did the repairs take a long time, but Chris claims that Bricklight Properties used the opportunity to ask for a new lease. This worries Chris, especially after what happened to the other laundromat in the West End, The Washboard Eco-Laundry.
According to laundry owner Jason Wentworth, when The Washboard's lease ran out, the property owner would only sign a month-to-month agreement with an initial rent increase of 150%.
"There is a lot more to our story, but I've moved on and don't really feel compelled to keep telling it since it won't change the situation," Jason recounts in an email to the West End News.
"But the bottom line is there are some commercial landlords in Portland who do not believe the success of their business is tied to the success of their tenant's businesses; they don't see property rental as a form of partnership. I don't agree with that approach but it seems to work for some landlords, even if it doesn't work for good tenants who get forced out or for neighborhoods that need and value service-type businesses," Jason writes.
Lawyer Nate Huckel-Bauer represents Bricklight Properties in Portland. He says his client would consider a new lease with Soap Bubble, but his client is not trying to force one.
It would not be surprising if they did want a new lease. Bricklight Properties purchased the building in 2015 for $1.25 million. The price was over half a million more than the building was purchased for three years prior in 2012. Considering that kind of increase in valuation, it might be no surprise that a landlord would want to raise the rent.
Chris worries that Bricklight Properties may counter sue and may even try to break the lease. They could charge a higher rent to a business with a different use. A common story in Portland.
Nate Huckel-Bauer says his client wishes Chris well in his business and congratulates him on his long term success with the Soap Bubble laundromat.
In the meantime, the Soap Bubble Laundromat has been thoroughly cleaned and sanitized.
"We're open for business and we're very thankful for that. We've put a lot of hard work into this business," Chris says.
Chris's concern is that his loyal customer base may never return. He also fears that his laundromat will become yet another victim of rising rents. Whether that happens or not, he is prepared to take his case to court and will fight for what he has already lost.