Pizzaiolo
A Passion for Pizza in West Bayside
by Marilyn Miller
As a Portland resident, formerly "from away" – specifically Westchester County just north of the Bronx – AND an Italian-American, you can know I have seriously high standards for pizza. I am pleased to say that I have found a little slice of heaven at Pizzaiolo Restaurant at 360 Cumberland Avenue.
The purpose of this story is not to give a review of the food at Pizzaiolo, even though I can report that everything I tried was scrumptious. I want to tell the story of a new small business in town that has, at its core, a passion for providing a consistent and excellent product at a reasonable price.
Pizzaiolo's owner, Pat Scally has worked with pizza for over thirty years. He grew up with working with family members. Most recently, he worked for Bronx Pizza, whose owners gave him a warm testimonial and recommendation. In fact, Pat has framed and displayed it proudly on the wall.
I sat down with Pat and saw quickly what makes Pizzaiolo special:
Quality
Pizzaiolo is committed to using only fresh (never frozen) dough and makes fresh tomato sauce daily. His cheeses are the highest quality and never frozen. Pat explained to me that many places use a blend of lower and high quality cheeses. Not at Pizzaiolo.
Freshness
He sources many of his vegetables locally. And salads are made to order with homemade house dressing.
Innovation
Have you ever picked up a slice of pizza only to have it bend downward and watched the cheese slide onto the floor? Not at Pizzaiolo! Pat quick cools the pizzas when they come out of the oven. And when they are reheated – no bends!
A mix of classics with a little bit of trendy. You can make your own pizza, choosing from a nice variety of toppings. Go with a classic tomato pie, or choose something different, like the Blueberry BBQ Chicken or Spicy Hawaiian. Or you can gorge on the Porko, a three-meat topping pizza. Or if meat isn't your thing, select a vegetarian or gluten free pizza.
Fun
I watched the Pizzaiola staff throwing the dough up in the air, working quickly and efficiently, but obviously having a great time.
I tried the White Stone-roni, with plenty of fresh ricotta and pepperoni, and a meatball that rivals my Aunt Marie's. Since, I have been dreaming of going back for the pesto or white spinach pizza.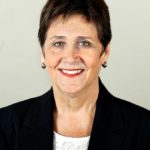 In so many ways, Pat Scally and Pizzaiolo get it right. I have a feeling I am going to be a regular.
Marilyn "Mara" Miller
Marilyn is founder of M3 Consultants. She helps small business owners improve their cash flow through better credit practices.