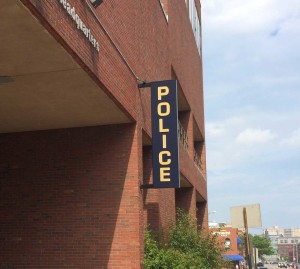 Gun shots echoed through the Old Port for the second time this year. Two Westbrook men were injured, one shot and another stabbed on Monday morning, November 16th, at 12:23 a.m.
In the middle of the night, officers responded the area of Market and Fore Streets for reports of gun shots. They discovered a 22-year-old Westbrook man injured from an apparent gunshot wound. He was transported to Maine Medical Center for non-life threatening injuries.
Another victim, a 23-year-old Westbrook man, was located at Maine Medical Center when he checked himself in for non-threatening injuries. He said that he sustained stab wounds.
Officers observed the suspect's vehicle fleeing the scene. Officers located the unoccupied vehicle in the Bayside neighborhood on Oxford Street between Wilmont and Pearl Streets. The vehicle was secured and towed to Police Headquarters for investigative purposes.
This is the second shooting in the Old Port this year. The other shooting occurred late on a Tuesday night, May 25th. Two people were shot at Da Block Studios located at 371 Fore Street. One of the victims, Treyjon Arsenault died from his injuries.
In that case, Portland Police arrested thirty-year-old Gang Deng Majok and 22-year-old Johnny Ouch of Westbrook.
No charges have been filed in reference to the latest shooting on Market Street, as Police continue their investigation.
Submit Your Tip
To provide information anonymously, contact Portland Police at 874-8575, text the keyword "GOTCHA" plus the tip message to 274637 (CRIMES), or go to the Portland Police Department website and click "Submit an Anonymous Crime Tip."