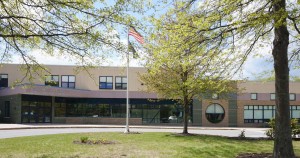 King Middle School students got an early start to their weekend. They were dismissed at 10:45 a.m. on Friday, May 22nd, due to a power issue in the building. The decision was made to release students early because it was unclear when power could be restored at the school.
Problems began early in morning, when power went out in the area around King Middle School. When the power was restored, smoke was detected in the gymnasium, so the school was evacuated and the Fire Department was called.
Fire officials shut off the school's power to investigate the origin of the smoke and a strong odor of burning rubber. They detected a small fire in a motor in the gym's ventilation system, which they extinguished. As a precaution, the city's heating and cooling system technicians are checking the rest of the school's HVAC system to ensure it is functioning safely.
The district notified the parents of King students by phone and coordinated for bus transportation.