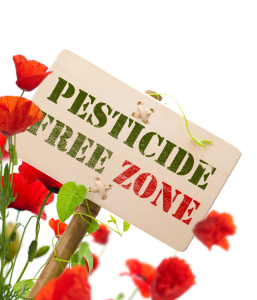 The Transportation, Sustainability and Energy Committee will create a proposal to bring to City Council to reduce the use of pesticides and herbicides by city residents.
At the Committee's September 17th meeting, City staff highlighted the work they have done to reduce use of weed and pest killing chemicals including implementing low-mow areas to reintroduce natural habitats (such as in Deering Oaks Park), and reducing the amount of Roundup-like chemicals on curbs, sidewalks and the Riverside golf course.
Committee Chair David Marshall said that he had heard complaints from residents that chemicals from neighbors' yards blows onto their property, and they are seeking help from the City in addressing the issue.