At 10 p.m. on April 2nd, police responded to an armed robbery at Nickelodeon Cinemas in the Old Port.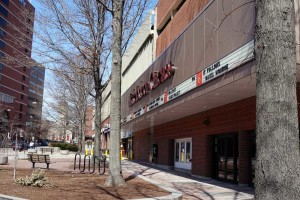 It was reported that the suspect displayed a handgun and demanded cash from a worker. The suspect got away with an undisclosed amount of cash.
The suspect is described as a white male, 20-25 years old, with stubble and either pockmarks or acne. The male was wearing a blue hoodie, jeans, tan work boots, and a brown beanie style hat.