Has fat, oil and grease got your city's sewer system feeling a little sluggish? The EPA has the answer for you!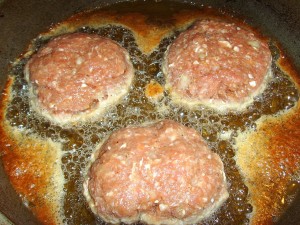 The Environmental Protection Agency has mandated that the City implement a Fats, Oils and Grease (FOG) program by July 1st, and the City is working towards compliance.
Fats, oils and grease from fried foods, cooking meats, dairy products, gravy and sauces, and condiments like mayonnaise and salad dressing, are bad news for city sewers. FOG contamination can cause sewer overflows, drainage backups and pollution of local waterways. As such, the EPA asks city's to locally implement FOG programs.


The program is a revision to City Rules and Regulations requiring public outreach and education to food preparation license holders on how to handle and dispose of FOG waste responsibly.
Generally regulators around the country require that food service establishments that are connected to the public sewer system have an approved Grease Removal Device (GRD). A GRD is designed to capture oil and grease from wastewater before it gets to the public sewers.
Locally, a FOG program should improve the sewer system's capacity. In Portland, less FOG in the system will potentially reduce the amount of raw sewage spilling into the bay and rivers which happens during overflows caused by limited capacity, especially during long periods of rain or during particularly heavy rains. Portland's waste water and storm drainage systems are still connected in many parts of the city.
Of course, keeping FOG out of the sewer is everybody's job. Remember, kitchen FOG waste belongs in the trash, not down the drain. Here are some do's and don'ts:
DO: Keep FOG out of the plumbing and public sewer and drainage systems.
DO: Reuse your oil. You may be able to reuse cooking oil for more than one meal. For instance, after frying with it, then use it for baking. But don't use oil that was used to fry up shrimp in chocolate chip cookies.
DO: Put used oil and grease in the garbage. When you done using and reusing your oil, throw in the trash. Allow grease to cool and solidify, then toss it. Small amounts of oil can be soaked up with a paper towel, and slightly larger quantities can be put in a sealable container, or reuse a yogurt cup.
DO: Consider composting. Be careful, though. Too much oil could be bad for the balance of a compost pile, but some cooking oil would be fine. Too much oil that was used to cook meat may attract small vermin.
DO NOT: Dump used cooking oil down the drain.
DO NOT: Use hot water, detergent or degreasers to flush FOG down the drain. This pushes grease into the pipe where it will cool, congeal and clog the sewer.
DO NOT: Dump FOG (or anything!) on the street, parking lot or into storm drains.
Keep that nasty FOG outta the sewers!