By Tom Landry
It's a red hot real estate market out there with many homes going under contract in days, and for over asking prices. So, what's up when your home lingers on the market? Here are some of the top reasons.
First and foremost, the home was priced too high at the beginning.
While it is a seller's market, pushing the top of the market can be a huge mistake. Buyers, particularly those working with a good buyer's agent, will know if your home is overpriced and may forgo seeing it until the price comes down. Of course, there's always a chance it will sell anyway, but most of the time you'll miss out on a lot of prospective buyers. If you want a quick sale, ask your agent to give you the price they think it will actually sell for and start there.
Second, the home doesn't show well.
Perhaps, there are home improvements that should have been done prior to listing that distract buyers and make them think "what else needs work?" Or maybe it's outdated with old appliances, 70's style wallpaper, or cheap finishes? Many buyers don't want to take on projects however small, so making simple upgrades can make a big difference.
Also, it might just smell bad. Homes that smell of cigarette smoke for example are particularly hard to sell. But any unpleasant odors like pets, trash, or even harsh air fresheners and cleaning solutions can be offensive to buyers.
Third, your home may not be well represented online.
The vast majority of buyers start their search online. So, first make sure your listing is easy to find and on all the major real estate sites. Second, if the listing is poorly staged with subpar photos buyers may simply skip over your online listing. Add too few photos and buyers will be left wondering what they aren't seeing and assume it's not good.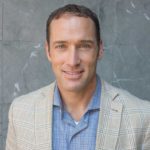 So remember, price it right from day one, do repairs and upgrades before you list, make sure your home smells good (or better yet, neutral), and stage and professionally photograph your home. Lastly, find a Realtor that specializes in your area and has a track record of success.
Tom Landry
Tom is owner of both Benchmark Residential & Investment Real Estate and CornerStone Building and Restoration. Learn more about their suite of services at www.whereyoucallhome.com.