By Su-Anne Hammond, DO
Patients are at the center of my primary care practice, and that's how it should always be.
Thankfully, a model of care that is spreading across the country follows this same path, and it holds great potential to help drive down the cost of healthcare while at the same time improving how we take care of patients.
A Patient-Centered Medical Home (PCMH) is not just a building or physical location, but a new way of providing healthcare. It places the patient at the center of a healthcare delivery model that is comprehensive, team-based, coordinated, accessible, and focused on quality and safety.
The National Committee for Quality Assurance (NCQA) is our country's leading organization that evaluates and supports healthcare providers who adopt the PCMH philosophy of care. Accreditation through NCQA offers formal recognition of medical practices that successfully meet specific standards and requirements.
All primary care practices of Northern Light Mercy Hospital have earned recognition as Level 3 Patient Centered Medical Homes, which is the highest level of PCMH designation, and it's making a difference in the lives of our patients every day.
A medical home for a whole patient
A medical home typically involves a team of providers, including nurses, chronic care educators, physical therapists, mental health providers, and pharmacists, all working alongside the primary care provider. Studies have shown that a PCMH allows providers to collaborate and improve the patient's physical health, mental wellbeing, improve chronic medical conditions, as well as increase access to social services.
While the PCMH model of care has been proven to be more efficient and reduce the cost of care, it also focuses on quality and patient safety. PCMH practices follow state and national evidenced-based medicine guidelines to provide the most up-to-date treatments for their patients. PCMH has an additional focus on access, supporting extended office hours, as well as electronic health records that enable confidential communication directly between patients and their care teams.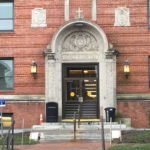 Northern Light Mercy Hospital primary care PCMH offices are located in Windham, Gorham, West Falmouth, Yarmouth, Portland, and South Portland. We offer integrated, team-based healthcare with on-site diabetic educators, licensed clinical social workers, psychiatric nurse practitioners, as well as a primary care team of medical assistants, nurse practitioners, physician assistants, and physicians.
We all work together to take care of the whole patient by putting them at the center of everything we do.
Content provided by Northern Light Mercy Hospital.