Join your neighbors for this outrageously fun West End tradition.
The 35th Annual West End Halloween Parade!!
Happening on Halloween Eve, Tuesday, October 31st | 6 p.m. | Gathering at Reiche Playground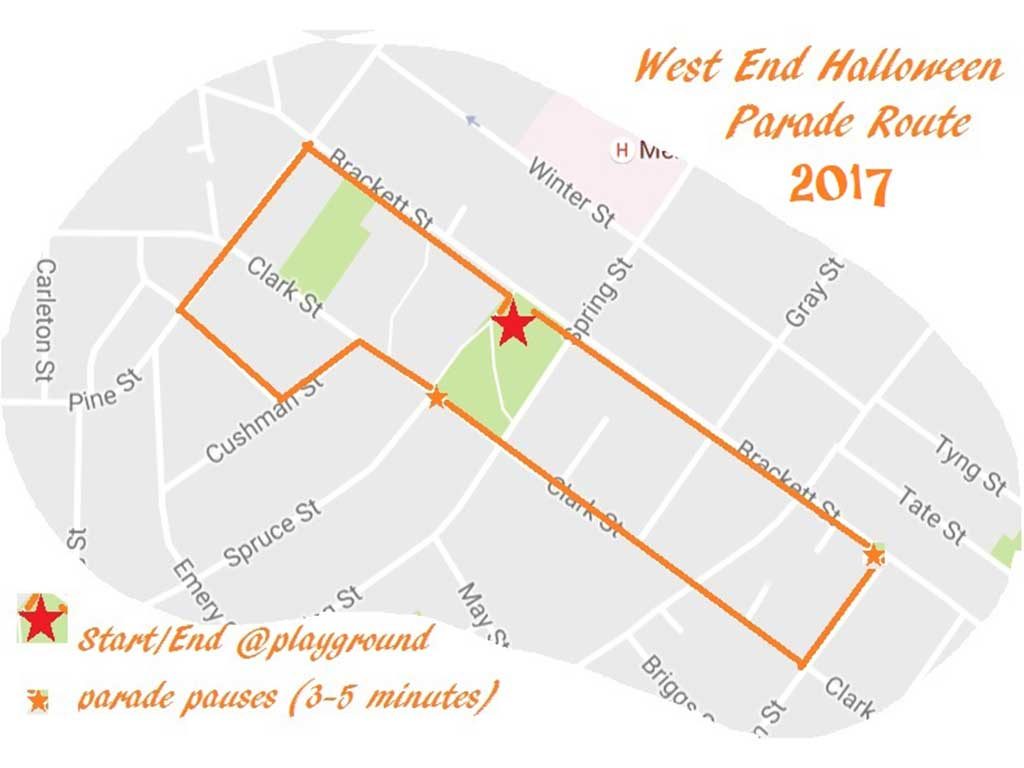 The big evening of great puppets, stilt walkers, music and drums, belly dancers, and neighbors in creative costumes…
On Tuesday, October 31st, the 35th Annual West End Halloween Parade will start gathering at 5:30 p.m. at the Reiche School playground (166 Brackett St.). Paraders will begin assembling on Brackett at 6:05. And marching will begin at 6:15 p.m. sharp and finish around 7 p.m.
Please consider supporting this long-standing community event by showing up at 5:30 to help with logistics and/or staying to cheer on participants. Also, tax-deductible contributions are very welcome to help defray parade costs. Please send to Youth in Action, c/o Wynne Wirth, 196 Brackett Street, Apt. 1, Portland, ME 04012.
For more detail visit https://www.facebook.com/WestEndHalloween/