Express Yourself: Let Your Councilors Know How You Feel About Pesticide Use in Portland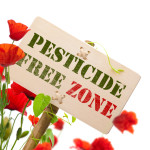 Portland City Council's Sustainability and Transportation Committee will hold a public hearing on the pesticide ordinance on Wednesday, June 21st, beginning 5:30 p.m. The meeting will be in Council Chambers on the second-floor of City Hall, 389 Congress Street in Portland.
The Sustainability Committee will hear reports from South Portland regarding the implementation of its organic pesticide ordinance. Also, Councilor Nicholas Mavodones, who chaired the Pesticide and Fertilizer Committee, will report on the Task Force's draft ordinance. Considered a compromise ordinance, advocates from both sides – organic supporters and conventional supporters – have stated that this draft was a disappointment.
Following the reports, the Sustainability Committee will hold a public hearing. West End News encourages residents to express their thoughts on this important health and safety issue.
The final report of the pesticide ordinance drafted by the Pesticide and Fertilizer Task Force may be viewed here: http://www.portlandmaine.gov/AgendaCenter/ViewFile/Item/5093?fileID=25891.