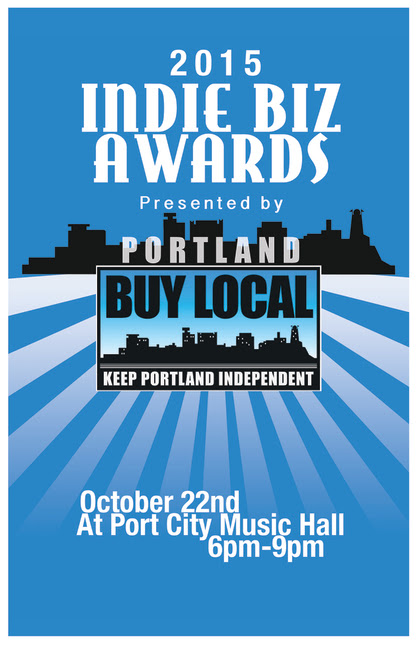 The 8th annual Indie Biz Awards were revealed on Thursday, October 22nd, at Port City Music Hall.
Local businesses were nominated and voted on in September, and were announced at the event. Businesses did not need to be Buy Local members to be nominated, but had to be located in Portland, owned-locally, and independent.
Among the winners was the entire West End neighborhood. The West End was honored as Portland's Best Neighborhood. Other winners included:
Best New Business – Portland Patisserie
Flavor of Portland – Portland Food Co-op
Creative Crusader – One Longfellow Square
Environmental Hero – We Compost It!
Portland's Best Kept Secret – Letterpress Books
Out of Sight, Not out of Mind – Garbage to Garden
Portland Beacon – Standard Baking Co.
Portland Icon – Longfellow Books
Best Neighborhood – West End
Buy Local Champion – Bill Duggan
The event was hosted by Spencer Albee, with live music by Samuel James.