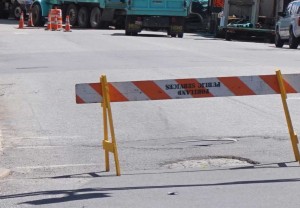 Paving prep work is scheduled to begin on Union Street, between Spring Street and Commercial Street, on June 1st.
Working hours are 7 a.m. to 7 p.m. Major construction is scheduled to end June 18th. During this period Union Street will be open with alternating one-way traffic at times.
Areas will be posted for no parking as necessary.
Seek alternate routes to avoid traffic delays, and be cautious of bicyclists and pedestrians in the work zone.