Tomato Weekend is an Italian American tradition that runs like a family business.
by Marilyn Miller
What do you think of when you think of August? Sun, beach, lake, heat? I think of my family tradition, Tomato Weekend and the hundreds of quarts of those luscious red beauties we will be processing.
Tomato Weekend is an annual event for my family. You see, my grandfather Giuseppe Maffucci immigrated from Calitri, Italy (population 5,292) in 1909. People from my grandfather's town are called "Calitrani", and many of them settled near my birthplace in New Rochelle, New York.
Every August, Calitrani families would gather together to can tomatoes for the coming year. These were long arduous weekends. Hundreds of quarts of tomatoes were processed by hand. It was the stuff of legends to my siblings and I. Then in the late 70's, we started canning them for ourselves.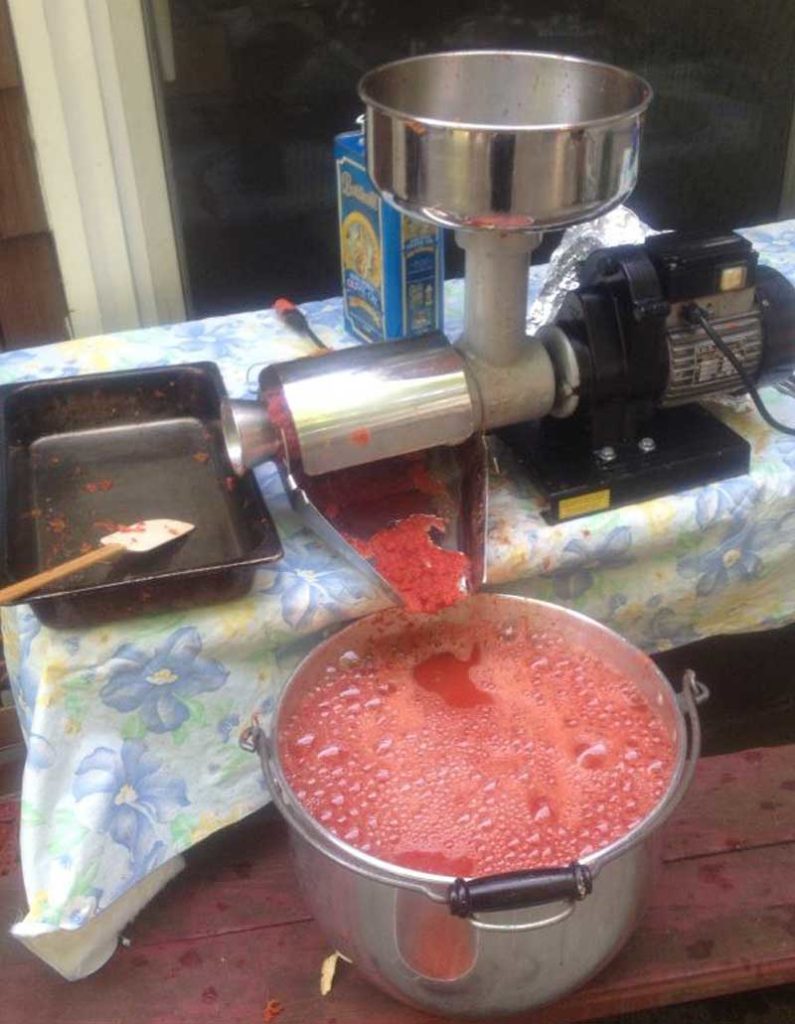 Italians take their tomatoes seriously. I mean VERY seriously. Our event, the Maffucci Family Tomato Weekend has a definite hierarchy. Children are taught as toddlers to wash the tomatoes. Teenagers pick fresh basil from the garden and make sure each bottle has a leaf or two. Only when you reach your 20's are you allowed to handle a knife. Operation of the tomato grinder and the final canning process are reserved for an elite group of "experienced" family members.
My dad, now 92, has kept a record of each year's output since the 70's. There have been mistakes. Tomatoes burned. Bad weather made tomatoes scarce. This year, the basil has inexplicably turned yellow, and we will have to buy basil at the store. (Oh, the horror!)
We usually put up about 200 quarts per day. We take breaks to eat and visit. It is hot, sweaty, difficult and wonderful.
To me, running a small business is like Tomato Weekend. The process works because everyone has a defined role and understands their importance in the process. Everyone shares in the end result. Mistakes become an opportunity to learn and adapt.
Is your business a labor of love like our weekend in August? Can you keep improving your process, year after year? Treat your business like Tomato Weekend and you will produce a product that everyone will enjoy!
Marilyn "Mara" Miller is committed to small businesses. She is founder of M3 Consultants, which helps small business owners improve their cash flow through better credit practices. If you have comments or ideas for future issues please email Marilyn at m@m3lp.com.