FROM (SO FAR) AWAY: STORIES OF IMMIGRANT BUSINESSES IN MAINE
Eddie's Nails – A Family Affair
by Marilyn Miller
A visit to Eddie's Nails at Congress Street in Libbytown is always a family affair. Husband and wife Eddie and Mai Dang alternate effortlessly between Vietnamese and English. Family members assist at busy times, and their young sons are often in the shop when not in school.
Eddie is not a recent immigrant, as he has been in Maine since 1990.
However, Eddie has only had his own salon for two years, and judging from the number of people who come and go, it is safe to say that the business is doing well. The salon is clean and bright and full of happy chatter. Many of the clientele appear to be regulars, although all are warmly welcomed.
Eddie believes that his success is due to the quality of services offered at reasonable prices. Even at the busiest times, no customer is made to feel rushed or unimportant.
Eddie plans to open a Vietnamese restaurant and has already begun building out the space. He is doing most of the construction himself.
For the immediate future, Eddie and Mai expect their third child this winter. I look forward to seeing another young one in the shop.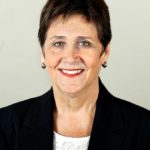 Eddie's Nails is located at 1283 Congress Street and is open 7 days a week.
Marilyn "Mara" Miller
Marilyn is committed to small businesses. She is founder of M3 Consultants, which helps small business owners improve their cash flow through better credit practices. If you have comments or ideas for future issues please email Marilyn at m@m3lp.com.