The Portland Palate
Farewell to Food
By James Fereira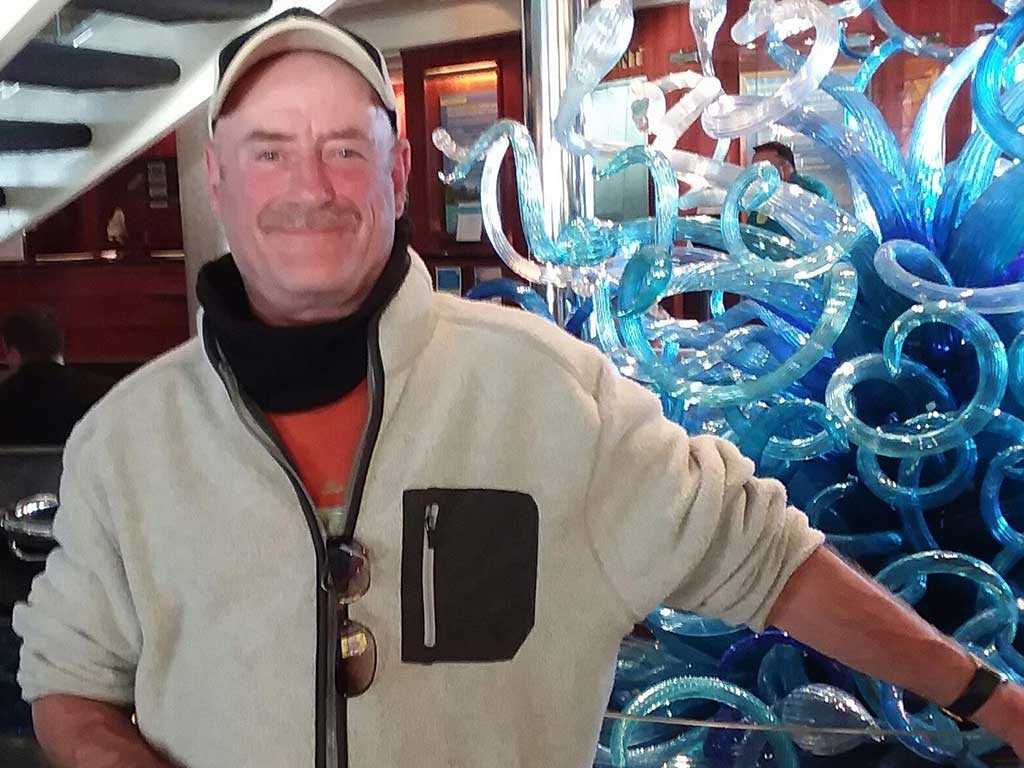 Goodbyes and transitions are never easy. Sometimes they are by choice, sometimes by circumstance, perhaps sometimes a combination of both. The reasons are many: we grow out of something, away from someone, our needs change, or there is a conflict requiring our attention or action. We get bored. We move away. Someone dies. Making transitions is a constant in life. We adjust and adapt. We try not to head toward stagnancy, or worse yet, personal disaster.
Through transitions we have the opportunity to expand. We could, in fact, view the inevitability of transitions as absolutely essential if we are to grow, to evolve, to move on. "Everything has a shelf life," I like to say, whether political tyranny, nuclear waste, even honey – I suppose.
Transitions
Beyond the philosophizing, and beginning my article with such an ominous title, one might be tempted to ask a few clarifying questions. Has James gone on some kind of hunger strike? Perhaps to protest a GOP/Donald Trump takeover of our democracy and the presidential election results? (Surely, if this were the case, I would starve to death.) Has James discovered a heretofore unknown way of living on Earth which eliminates the necessity for food? Are finances so tight that he can no longer afford to feed himself? Or has he embarked on some other equally outlandish pursuit, using starvation as a vehicle toward existential enlightenment?
Maybe James Fereira has finally just flipped his lid.
The answer is disappointingly simple: I've run out of …steam. (Ah, I bet you thought I was going for '…things to say?'  Hardly.) Over the past several months, partly due to Covid, but also separate from it, I've lost interest in writing solely about food.
Aside from the fact that so many skilled writers in Maine write endlessly about the food experience, with myriad glossy magazines, blog sites, and newspaper columns dedicated to the subject, I'm ready for a reboot. Sure, I'm passionate about food, but I'm even more zealous about writing. Writing for the sake of putting pen to paper. Writing has been in my blood since a young age. I am finally recognizing it. Writing is in my soul and it is an ineluctable part of me, and I trust that it always will be.
With this in mind, I nervously approached Publisher-Editor Tony Zeli about my dilemma. I expressed how grateful I am at having had the opportunity in 2017 to step in as WEN's nascent food columnist. Tony took a chance on an unknown like me.
Forty-five reviews and three years and seven months spent writing The Portland Palate have been an honor. I've learned a lot about myself, about being a wordsmith, even about this community – where I've lived since 1992. I have been humbled to learn that many readers look forward to seeing my column each month. Several have written to me over the years, not all the comments being nice. Whether I've shown compassion or created controversy, at least people are reading, right?
What's Next for James Fereira?
I am ready to explore. I want to write about more than food. I'm preparing to launch my next career as a freelance writer, photographer, blogger, philosopher, activist… I see no cap to the many hats I am prepared to wear. Tony generously and judiciously offered to keep me on with WEN as an occasional writer, covering assignments or particular subjects. I will always be a foodie, too. So, that parlance is not necessarily off the table, so-to-speak. But it is time to grow, to evolve, to move on.
I envision submitting articles to periodicals and newspapers to get my name out there; to develop a blog/website; and to enter the freelance writing market, as vast as it already is. Maybe I'll write a book. Enter contests. I hope that I'll have something to say that hasn't already been said or can be said in a new way. Will I succumb to an insurmountable depression after I receive my first fifty rejections? Perhaps. Though I'm counting on some internal strengths to help sustain my own salvation: I am stubborn, and unwaveringly persevering – even self-confident, if not foolishly so.
I realize my news will make some of you sad. Possibly others of you, happy. And the rest just won't care. All of it is fine. If it's one thing I've learned as a formerly abused kid who tried desperately to fit in: wanting to be liked by others, in the long run, doesn't matter. You attract those who resonate with you for a reason, a season, or a lifetime.
The cliché seems true that you really MUST like, and love, yourself to be happy. This brings you to recognize that it is ultimately not important what others think of you. Because you already think enough of yourself to accept and respect who you are, and your self-esteem is not dependent upon other peoples' opinions of you.
For Everything, A Season
The timing feels right. It is the end of 2020 – a surreal and punishing year. It's the finale of a painful forty-eight months' worth of living with, and in spite of, a dysfunctional Washington and the vile Trump empire. I've got a family in crisis – rife with multiple losses. I had shoulder surgery last year. I've recently taken early retirement and there's been no work available at my jobs anyway. Ruth Bader Ginsburg died. So did Alex Trebek. We adapt, we adjust. I don't know of any alternatives to doing so, except death … and I'm not ready to face that inevitability quite yet.
I will miss all of you, and from the bottom of my snarky yet defiantly hopeful and passionate heart, I thank you for reading. I will maintain my email address should you wish to connect. And I look forward to whatever comes next in this complex, screwed-up, beautiful world of ours, and all which it has yet to lay bare before us.
The End.
James Fereira has a background in making mischief, music, and merriment. In his spare time, he enjoys writing and questioning authority. James can still be reached at ThePortlandPalate@gmail.com.
Read more from James Fereira's The Portland Palate here.