The Portland Palate
Review and Photos by James Fereira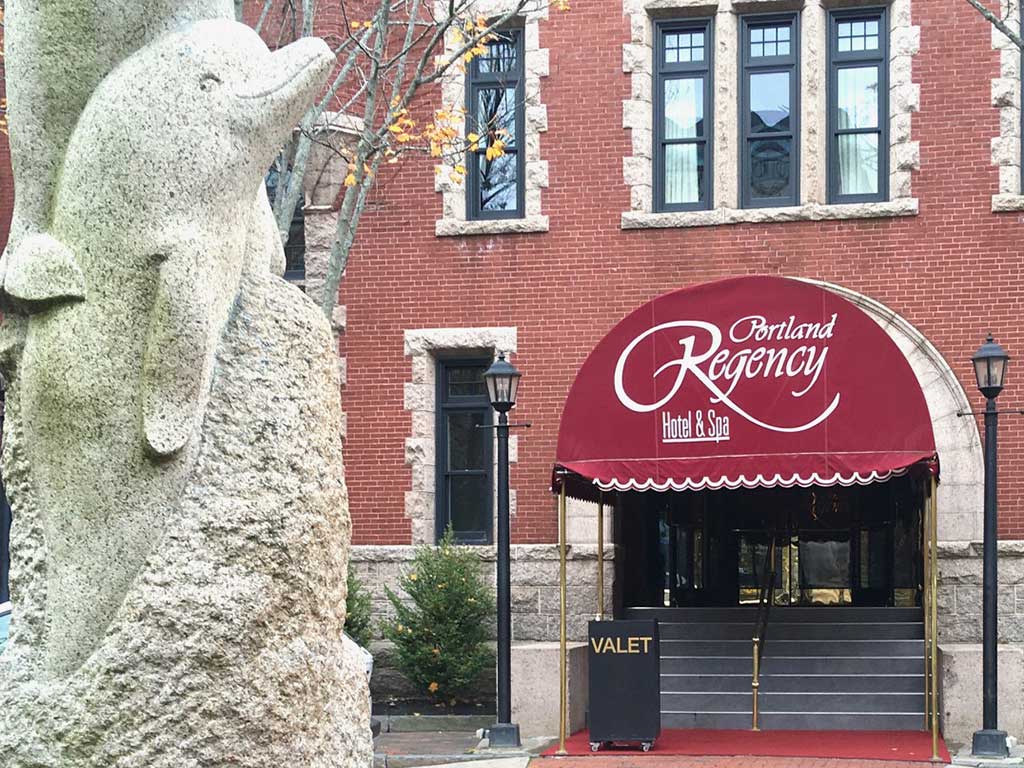 When I was asked to write about options this year for procuring a local Thanksgiving meal, I incorrectly assumed that the mission would be an easy one. It wasn't. Perhaps it was my interpretation of the assignment? Or denial of the impending major holidays, heralding in the cold and snow alongside. Or just my pure laziness which prompted a late start at the task. Finding information on who is serving Thanksgiving dinner during a pandemic turned out to be no cake walk.
I began confident, expecting to follow a linear course of inquiry, keeping focused in my neighborhood. Being the WEN food writer, I know all the places: I've visited and written about them. I'd find articles on which restaurants served last year, then make copious phone calls five weeks before the holiday. Uh huh. This produced mostly head-scratching on my part as well as the receiver. Nobody knows precisely what they're doing on November 26th, let alone what life will bring when and if we each wake up that, or any morning. Isn't that the sobering truth.
An Incomplete Guide to Thanksgiving
This incomplete guide is a bricolage of what I could glean on short notice, about a holiday which no one knows what to think about it yet. It is somewhat random, and not exhaustive, with my focus being on Portland and "on peninsula." It seems that everyone is just trying to get through right now. Yes, that makes sense. Me too.
During my research, many owners and staff I spoke with simply didn't know. Covid has not diminished its grip on America and the world. The weather has turned colder, limiting the practicality of sitting outdoors. Many would-be diners are understandably nervous about going inside, even with masks, enhanced sanitation measures, and attempts made at physical distancing.
Perhaps it's best to stay home. Maybe it's time to cash-in on that Grub Hub gift card or order Chinese food delivery. Oh, they're closed, too? Hmmm. What seemed a simple pursuit turned out to be a complicated one. That being said, in practical terms, here's what I learned.
CLOSED ON THANKSGIVING
Figgy's… El Corazon… Pai Men Miyake… King of The Roll… Boda… Bonobo… Bramhall Pub… Flores… Oh No Cafe…Tandem Bakery…
Other Side Deli, 235 Vaughan Street told me that they'll offer a 'catering menu' which would include sides, meats, and prepared meals, sold a la carte. Pick up by closing time on November 25th, call 207-874-7414.
At Little Giant Restaurant, 211 Danforth Street, I was told they may offer prepared 'meal kits' by preorder and pick up by November 25th. Call ahead, 207-747-5045.
These restaurants said they'd most likely close, but call ahead closer to Thanksgiving for an update: Chaval… Green Elephant (vegan/vegetarian)… The Roma… and Quiero Cafe.
GROCERY STORES
All major grocery stores in Portland proper will close. Here's what I found out about what they're offering, if anything, regarding prepared Thanksgiving meals, pick up, and delivery:
Hannaford at Back Cove: The manager said they'll have prepared meals available at the deli counter through November 25th, but was not sure how to order them, so call ahead at 207-761-5965. No delivery.
Hannaford Riverside: They typically have boxed meals available. In-person or phone order and pick up through November 25th. Call 207-878-0191. No delivery.
Portland Food Co-op: Customer service said they were not certain but they have offered prepared meals in past years. Call ahead closer to the holiday for information: 207-805-1599.
Shaw's Westgate: The deli department wasn't certain if they would be offering prepared meals. They will not offer delivery, if so. Call ahead closer to the holiday, 207-774-7661.
Shaw's Northgate: The deli department wasn't sure if they would offer prepared meals but said they can prepare a turkey roaster for pick up by November 25th. No delivery services. Call 207-797-4304.
Trader Joe's: No specially prepared meals. Call 207-699-3799.
Whole Foods: Customer service wasn't sure about prepared meals but said that in past years they offered preordering over the phone or online. Customers must pick up orders by closing time on November 25th. Amazon Prime members can get delivery with advance ordering. Call 207-774-7711.
GO CONVENIENT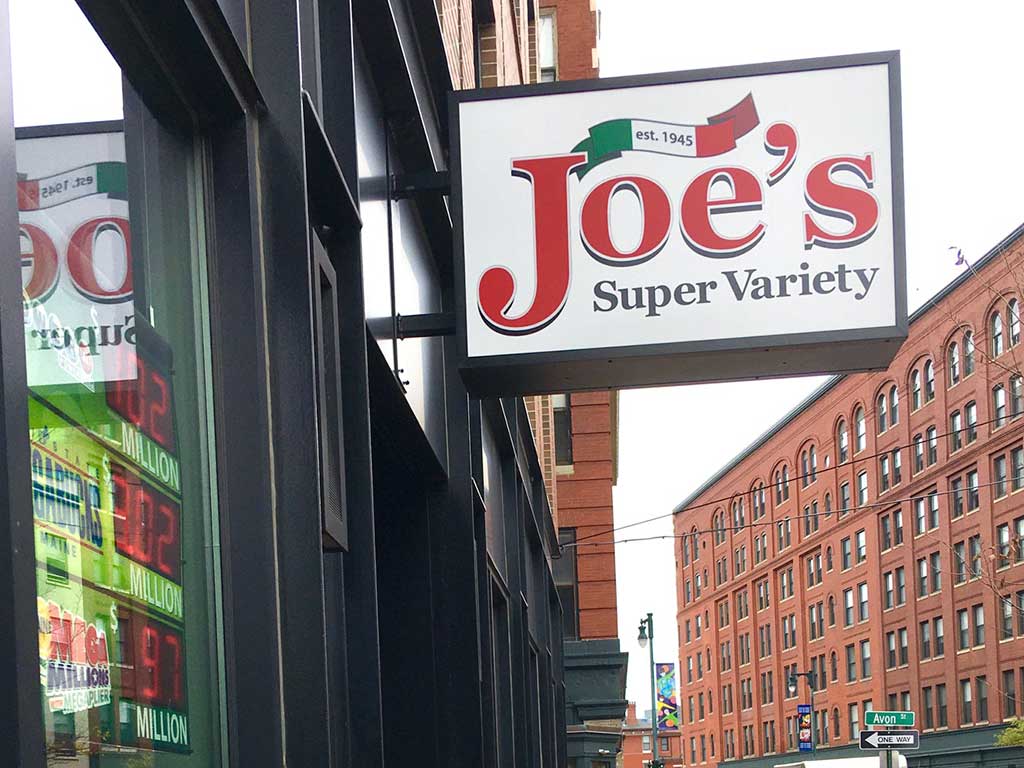 If not dining out on Thanksgiving day, but you need to hit your local convenience store for sundries or last-minute items, all of these establishments will be open.
711, 704 Congress Street, is open 24 hours (bring your sunglasses or risk being blinded by a solar-blast lighting storm).
Cumberland Farms, 49 Pine Street, is open 24 hours (ditto re: sunglasses, blast not as blinding).
Fresh Approach, 155 Brackett Street: Limited hours TBA. Call ahead: 207-774-7250.
Joe's Variety, 665 Congress Street: Limited hours TBA. Call ahead: 207-773-3656.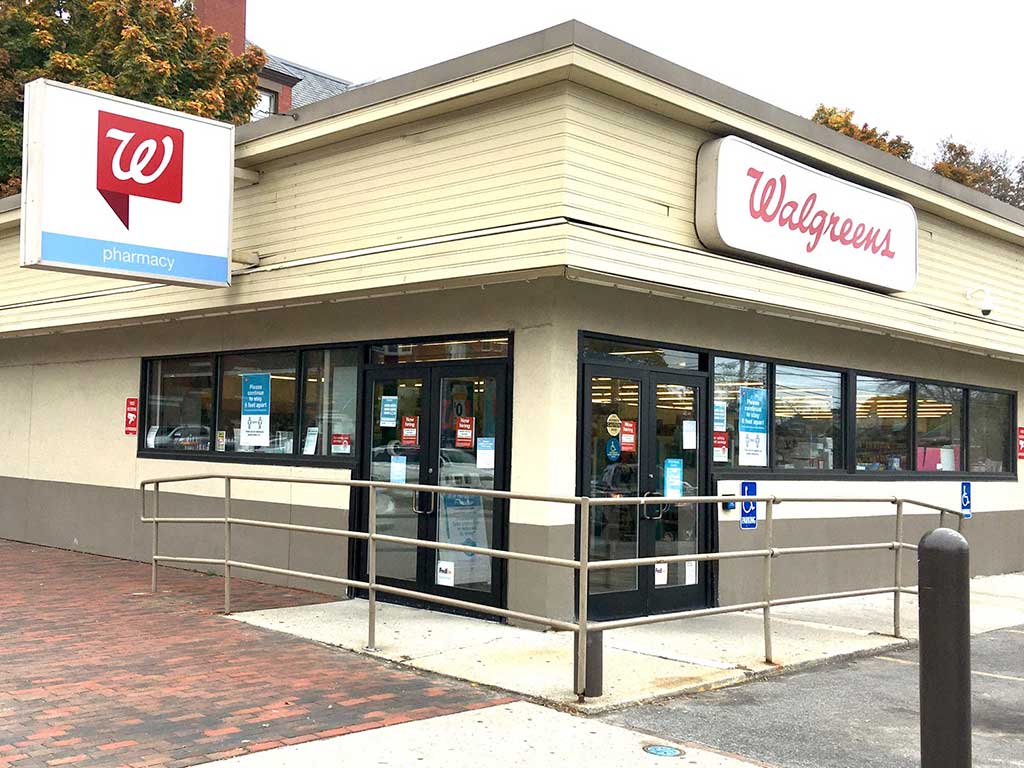 La Bodega Latina, 863 Congress Street: Hours TBA. Call ahead: 207-761-6661.
Walgreen's, 713 Congress Street: Hours TBA. Call ahead: 207-774-8456. Yes, they sell food here.
OPEN FOR DINING OUT ON THANKSGIVING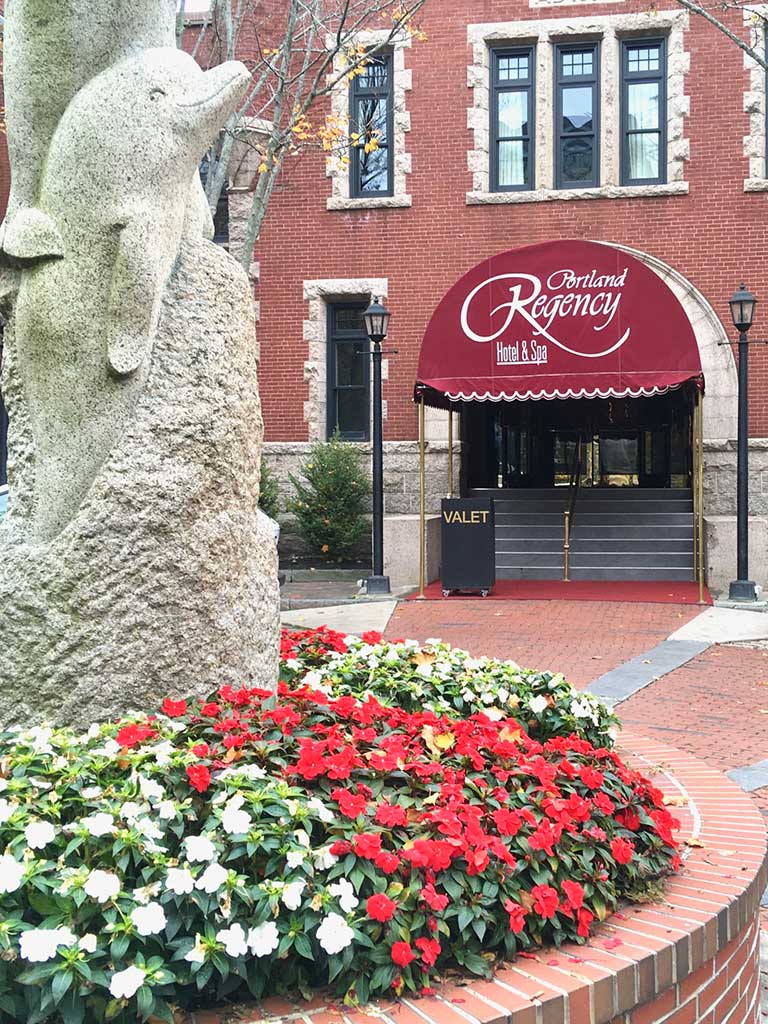 Hotel restaurants are often open since the hotels themselves are open for business on holidays. There are always exceptions, so call ahead when considering a specific venue. The following will be open this year:
Eighteen95 Restaurant at the Regency Hotel, 20 Milk Street, 207-774-4200, is serving from 11 a.m. to 7 p.m. with reservation. A la carte menu is currently online and looks amazing, including vegetarian options.
Ri Ra Irish Pub, 72 Commercial Street, 207-761-4446, is open from 12 to 8 p.m. and taking reservations.
Rosie's, 330 Fore Street, 207-772-5656, is serving on Thanksgiving. Call ahead for hours/details.
Ruski's Tavern, 212 Danforth Street, 207-774-7604, is not certain, so call ahead closer to the holiday.
TIQA, 327 Commercial Street, 207-808-8840, is serving "family style" likely from 11:30 a.m. to 8 p.m. with a reservation. Call for details.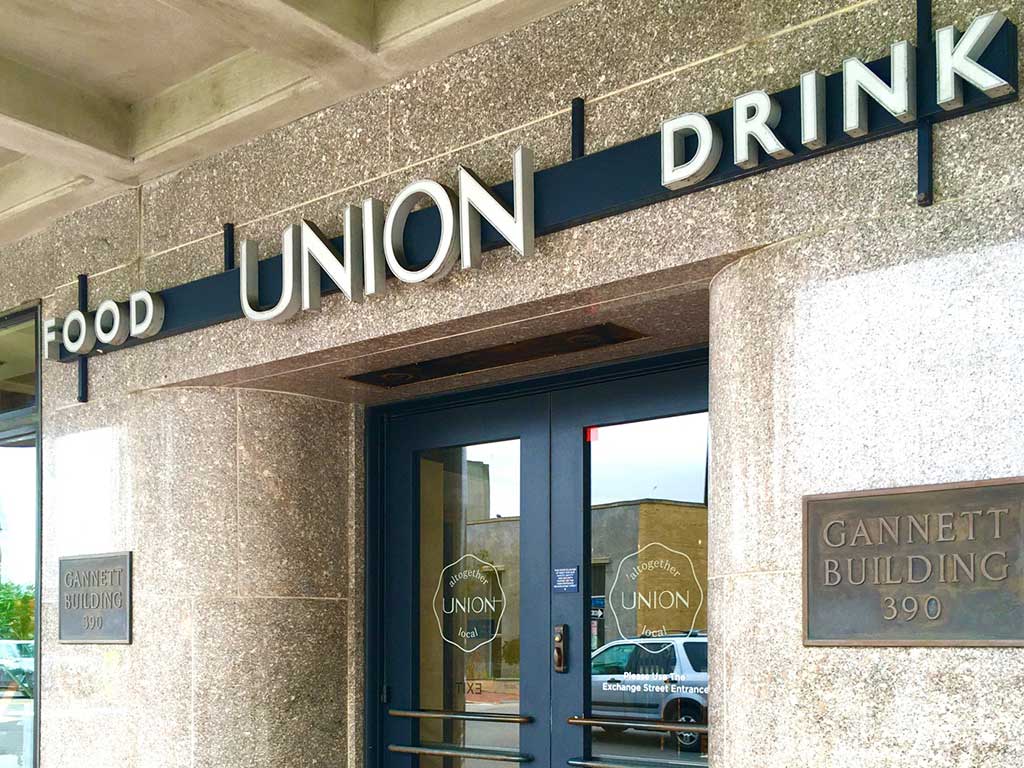 Union Restaurant at The Press Hotel, 390 Congress Street, 207-808-8700, is serving a 3-course menu for $70.00 pp. Call ahead for hours and reservation. They'll offer a "Thanksgiving-to-Go" option for pick-up on November 25th at $100 for a two-person meal which includes the 'works.' It even comes with reheating instructions (and muffins, for the next morning).
DINING OUT ON THANKSGIVING – MISCELLANY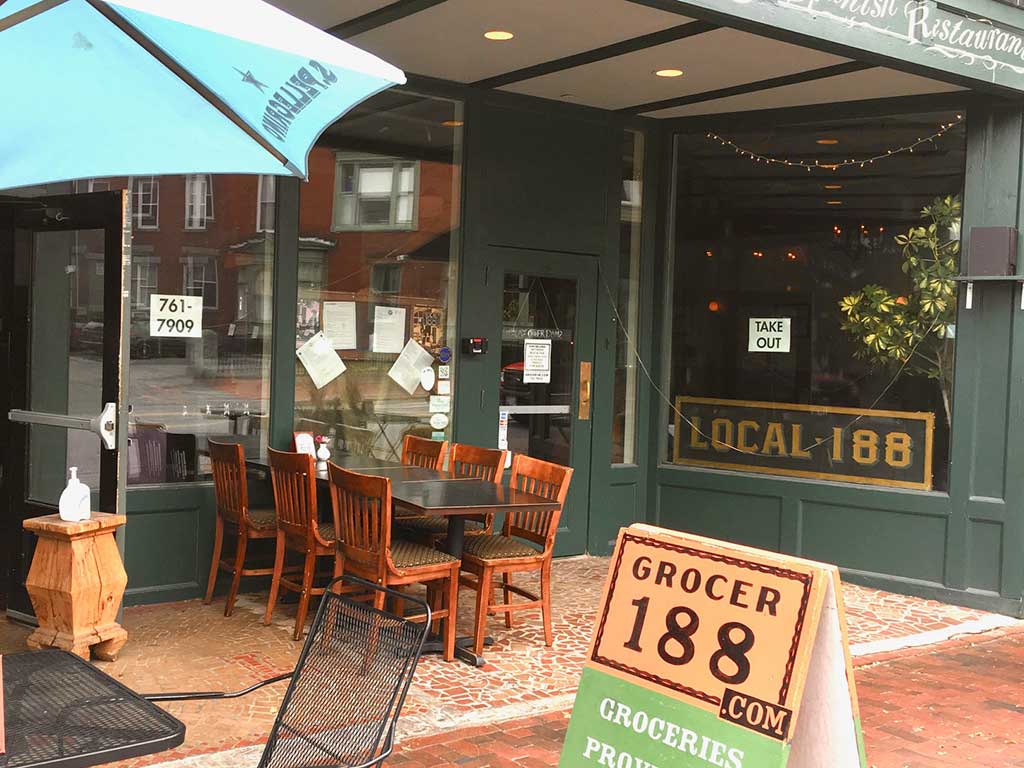 Local 188, 685 Congress Street, 207-761-7909, wasn't sure. They said they closed on past Thanksgivings. They do, however, have their "restaumart" open ahead of the holiday. There isn't turkey on the current list of meats, but they have whole chickens. You go to their website at www.grocer188.com to view a list of available items, then email them with your list, name, and phone number. Staff will call back to confirm your order, process payment, and arrange the pick-up time.
Port of Call Restaurant at Holiday Inn By the Bay, 88 Spring Street, said they expect to be open as in past years with an a la carte menu. Call ahead for hours, details, and reservation: 207-775-2311.
Rosemont Market West End, 40 Pine Street, 207-699-4181, is starting on November 1st with Thanksgiving pre-orders you can make online (www.rosemontmarket.com) that will include free 'no contact' delivery. Arriving between November 21st to 25th, no minimum charge. Locally sourced, healthy foods like turkeys and chicken, pies, breads, meats, and vegetarian dishes are standard here. They also stock a wide selection of vegetables, fruits, and other products. There's a deli on-site. They close on Thanksgiving Day.
Terra Cotta Pasta Company, 435B Cottage Road, South Portland, 207-799-9099. Yes, they are 'off peninsula,' but I included them because I enjoyed their complete turkey dinner last year with friends…  and they're doing it again this year. Pick up only, no delivery. For $50, they prepare roast turkey, stuffing, gravy, cranberry sauce, squash, and mash potatoes (and I might be forgetting something). It fed three of us. Order by November 20th and receive 5% off your bill. It was excellent and at that price, who can say no?
Yordprom Coffee, 722 Congress Street, 207-221-2347, will be open for take-out. Call ahead for hours.
DINING OUT ON THANKSGIVING – ALTERNATIVES
And if that all isn't enough… here are some random thoughts on Thanksgiving alternatives, unless you already have plans at home with friends and family.
There are several personal chef services in Greater Portland which may offer to come into your home to cook and prepare your Thanksgiving feast for you. And don't forget the deli and catering businesses in the area, which offer some excellent, creative food and even prepared meals at decent prices. You can find information about all of these by doing a good online search – and improve your research skills at the same time.
Some years, I just like not doing turkey at all. This is where Asian, Mexican, and other world cuisines come to mind. Many of them offer delivery. Not all will be open on Thanksgiving, but many will be, so call ahead. No, I'm not listing them. My head would likely explode to go into that detail, and frankly I'm done with the phone calls!
But here's something specific which I will offer, courtesy of my friend Sherrie, who is a vegetarian. For when you just want to give the animals a break (and yes, even though they don't know it, they do appreciate it and say thank you).
DOING THE 'VEGAN THING'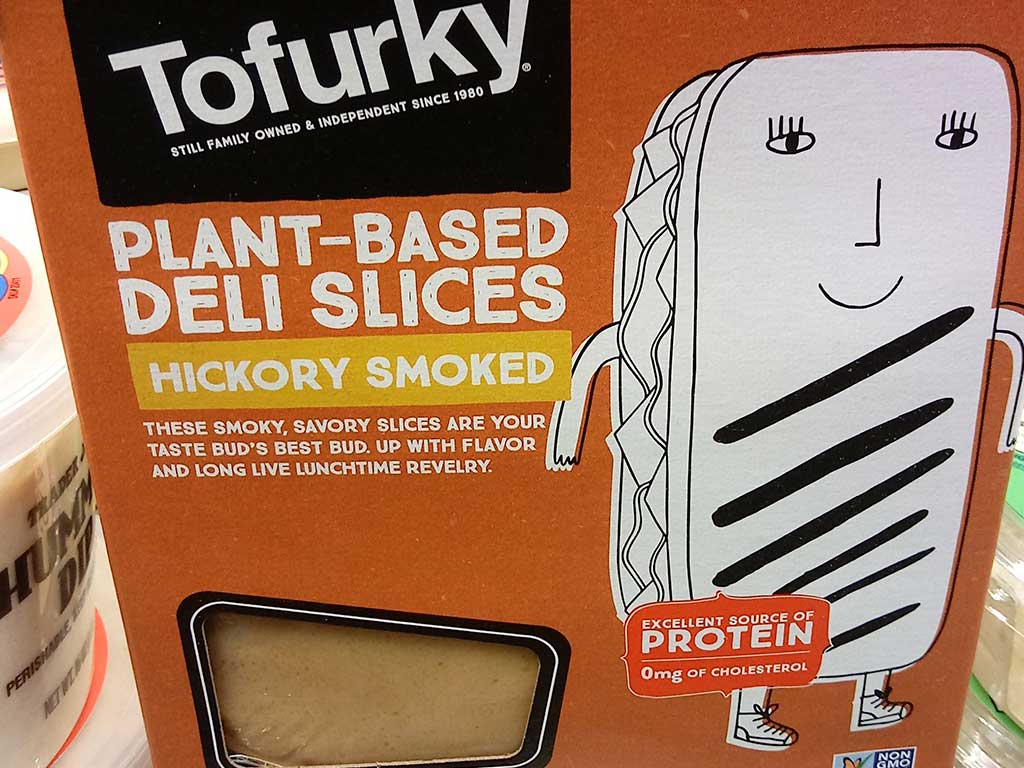 For Sherrie, and for most of us, "The whole point of Thanksgiving is recognizing all that we have to be grateful for – and enjoying good food and good friends." Sherrie continues, "I actually like Tofurkey – the dressing is meh, but the rest of it is quite good. I think this year I'm making eggplant parm (with vegan cheese), mashed potatoes (with almond milk and vegan butter), green bean casserole (with fresh mushrooms, almond milk, and vegan butter cream sauce, and those nasty French fried onions that make it so yummy), and some kind of fruit 'crumble' for dessert."
"The meat-substitutes have come a long way during the time I've been a vegetarian – and the cheese replacements are really good, as are the 'milks.' In fact, a 'holiday nog' with a spot of rum will likely be available Thanksgiving eve."
If I lived in Florida, where Sherrie lives, or I dared get on an airplane during Covid – which I won't – I would go to dinner at her place, if only for the nog!
AND FINALLY, AN EVENT TO ATTEND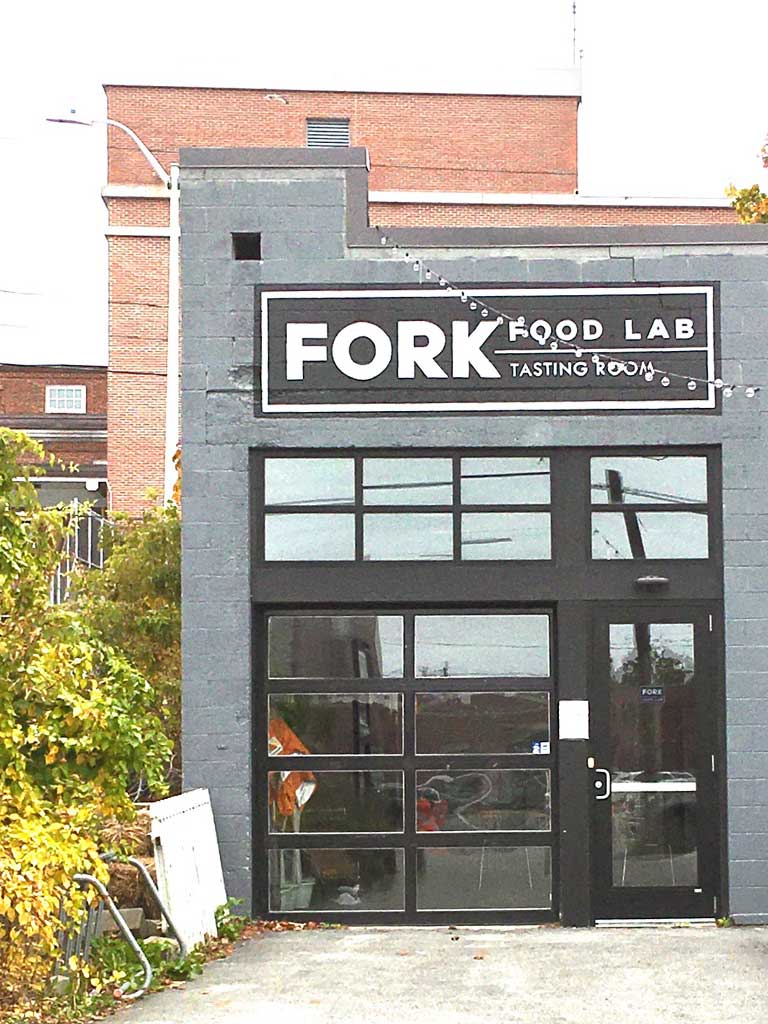 BRAVO Maine sponsors Your Thanksgiving Table on Wednesday, November 25th, 6 to 8 p.m. Location is Fork Food Lab, 72 Parris Street, Portland. For more information call 207-415-4482 or email  contact@bravomaine.com. Register at: https://www.eventbrite.com/e/your-thanksgiving-table-tickets-125165654843. Cost: $80 per person.
In their words: "At Bravo Maine, we want the cooking classes to be a fun entertainment occasion, and all our classes are hands-on. Be ready for Thanksgiving and cook with us the following dishes to bring home. Each guest will cook for 6 servings: Applejack Giblet Gravy, Cape Cod Cranberry sauce, Sauté Vegetables and Herbs for the stuffing, Gingerbread cake. Your safety is our priority: 8 guests maximum per class with social distancing and PPE. We provide gloves, masks, hair net, and hand sanitizer. There is free parking on-site."
GIVING THANKS
Whew! That's a lot to take-in, as well as lot for me to have investigated. Regardless of how you spend Thanksgiving this year, may it be everything you hope for it to be.
Whether or not you are dining out on Thanksgiving this year, remember to stay safe out there, and please be kind to one another. After all, that is the quintessential message inherent in giving thanks on this November 26th.
James Fereira has a background in disco dancing, manufacturing, and mixology. In his spare time, he enjoys collecting Christmas ornaments and questioning authority. Contact James at  ThePortlandPalate@gmail.com.