The cities of Portland and South Portland have finally released the long awaited One Climate Future plan, as you learned last month in "Just Thinking Out Loud" by Rosanne Graef. The Six Big Moves outlined therein provide us with an overall idea of the scope of the plan, which we are pleased to say is quite ambitious.
In a nutshell, here are a few of the highlights from the Six Big Moves:
Build better buildings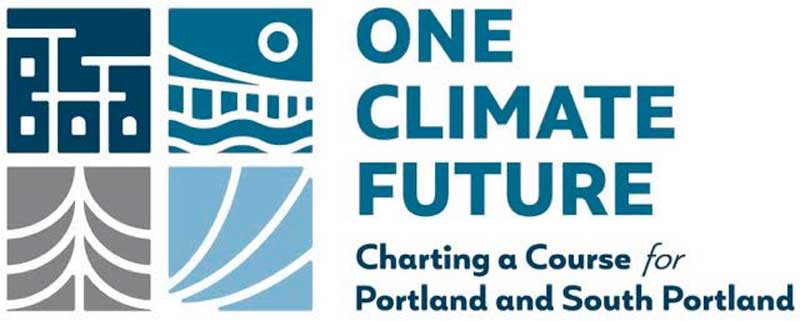 Create living and work spaces that are "energy efficient, comfortable, healthier, resilient to extreme weather, and powered by renewable energy."
Also, all new buildings will consume net-zero energy starting 2032.
Connect people to places and opportunities
Clustered neighborhood housing and businesses around transit so that people can be closer to schools, food stores, public services, and jobs.
Clean renewable electricity
Everything possible will be powered with electricity (rather than fossil fuels), ramping up renewables to 100% by 2050. Community solar is a strategic part of the solar proliferation plan.
Grow a circular economy
Innovate to extend the useful lifespan of materials and products with the intent of investing in people and skillsets that lead to growth in clean energy and regenerative industries.
Nourish ecosystems which nourish us
Protect open spaces and coastal waters to ensure our ecosystems can adapt and thrive. This includes promoting more robust tree canopy and converting 15% of the cities' impervious surfaces to green infrastructure by 2050.
Build collaborative capacity to create this future
New systems for working together will promote data sharing needed to make better decisions about food risks, improved approaches to transportation, and tracking progress of energy efficiency efforts.
Cultivating collaboration and fostering community ownership is to begin immediately.
Up Next
Now, the first and foremost challenge is to have both cities adopt and implement the plan's Six Big Moves. And the plan needs to become a fundamental, irrevocable, part of all decision-making. We plan to explore each Big Move in more depth over the coming six months.
BRIGHT IDEA: Watch "A Message from the Future II — The Years of Repair"
Ultimately, where will all this lead? What will the future look like? We've already recommended "A Message from the Future" narrated by Alexandria Ocasio Cortez. This sequel video, "The Years of Repair," provides a better idea of how the future will look when we all work together to make changes critical to our survival as a species. (www.theleap.org)
You can access the draft of the OCF plan at www.oneclimatefuture.org. Find the plan under "Reports."
Bright Ideas is brought to you by Portland Climate Action Team which, during the pandemic, meets online on the 4th Thursday of the month, 6-7:30 p.m. All are welcome to join in. FMI: portlandclimateaction@gmail.com