POLICE BEAT
Armed Robbery of Pizza Delivery Driver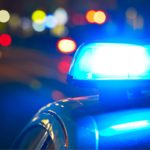 A Papa John's Pizza delivery driver was robbed Sunday morning, February 5th, at 2:30 a.m. The driver was getting out of his car to deliver pizzas at 59 Danforth Street. The address was found to be fictitious and police believe the order was used to lure the victim to this location.
Two males approached the driver as he exited his car. One of the suspects displayed a small black handgun and demanded he give him the delivery bag containing four pizzas and his wallet. The driver dropped the bag containing the pizzas and fled on foot to a nearby business where he called 911.
The subject with the gun was described as a white male, 5'-10", 20 years of age, clean shaven and wearing a dark jacket and pants.
The second subject was described as a white male, 20 years of age wearing a dark colored hoodie.
The delivery driver was not injured and successfully escaped to a safe location.
Submit Your Tip
To provide information anonymously, contact Portland Police at 874-8575. Or text the keyword "GOTCHA" plus the tip message to 274637 (CRIMES). You can also go to portland-police.com and click "Submit an Anonymous Crime Tip."