by Leo Knighton Tallarico
The stage has been set from the important planetary aspects earlier this spring. The eclipses and exact pass of Uranus square Pluto shook up the status quo and have opened the way for more dramatic world events and personal life changes.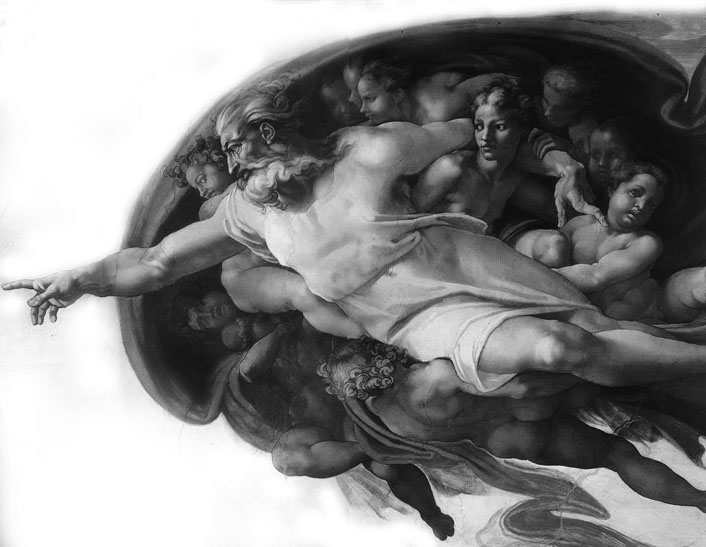 June will speed up the process of change and show us more clearly that we can expect our world and its old paradigm to undergo great transformation on the way to the Age of Aquarius.
So far this spring world events have caused many hotspots that are getting ready to become full fledged fires.
Israel has elected a very militaristic government that will soon flex its muscles and be involved in new wars. Syria and Iraq have become more dominated by the Islamic State as it recently took over Ramadi in Iraq and Palmyra in Syria. Yemen also erupted in civil war this spring, a civil war that brings greater opposition between Iran and Saudi Arabia and between Shia and Sunni factions of Islam.
Also this month of June ends with a deadline for potential agreement over a nuclear pact between Iran and world powers. What happens with this issue will greatly determine what happens in the Middle East, the cradle of civilization.
That cradle is finding many of its treasures from antiquity being destroyed by the Islamic State, showing symbolically the deep transformation of our world now.
And China and the USA are showing their teeth to one another over lands in Asia. It would not take much to light a fire there. And of course Russia is also potentially ready to become involved in confrontation also.
Overall there is much nationalism and militarism growing all over the world. This is almost always a sign of wars to come.
And here in the USA something called Jade Helm will be practiced in the southwest states. This Jade Helm mission will gather together armed US forces in training exercises. Whether this is a practice for defense in the greater world or for containing domestic terrorism in the USA is still to be known.
So expect June to show us more clues as what will happen in our world this year and into the near future.
June begins with Mercury still Retrograde. So any big decisions or big moves forward are best to be put off until Mercury goes back Direct again. If you are still fuzzy about what direction you need to go toward or are confused about some issue, you will get more clarity after June 11th when Mercury goes back Direct. And often it may take another week before full clarity surfaces.
June begins with a Full Moon in Sagittarius on June 2nd at 12:19 p.m. A Full Moon in Sagittarius means the Sun in Gemini opposes the Moon in Sagittarius. Sunset will show you this configuration as the Sun will be setting in the west as the Moon rises in the east.
This Full Moon usually brings lively conversation and fast moving minds.
Gemini is about taking in and delivering information while Sagittarius finds solution, meaning and understandings to issues. With Mercury still retrograde, however, it is best to take with a grain of salt any new revelations gained.
Let the next couple weeks test the possible solutions you have come to. Do not leap before you have looked at facts to be shown.
The last quarter of the lunar cycle begins on June 9th with the Moon in Pisces. For the next week until the next new moon let these waning tides of energy bring you to more reflection and more preparation for what is to be energized later.
June 11th brings Mercury back Direct again and the "airwaves" getting more open for clarity, clear communication and direction.
There then is a New Moon in Gemini on June 16th at 10:05 a.m. This New Moon is near the USA natal Mars. So USA police and military issues will be more front and center now. I believe the Jade Helm military practices begin to occur around this time.
New Moons are times for new beginnings and they provide energy to get started with renewed movement.
This being a Gemini New Moon, means it is a good time for new ideas, for taking classes, for learning or teaching. It is a good time also for gathering information, for communicating and communication projects, for more socializing, and having more light fun.
A few days later on June 21st at 12 :38 p.m. there is the Summer Solstice, bringing Summer Season 2015.
We have been experiencing more light minutes of the day every day. Now at the Summer Solstice we reach the zenith of this movement to more light. Now the darkness gets stronger every day, though just a little at a time.
The balance of yang, "male" energies is at its greatest strength also, and now it moves downward until there is an equal balance at the Autumn Equinox in late September.
The Summer Solstice also brings the Sun into the sign of Cancer. The ruling "planet" of Cancer is the Moon, so more emotional energies want to surface over the next month.
Cancer rules women's issues, and so Feminine movements will get stronger as will connections with Mother and mothering.
Family issues also grow in importance, as do issues of emotional safety, nurturing, and self protection.
Cancer energies open our hearts also to those who are more vulnerable like children, the aged, and the ill. It is aligned now to find yourself nurturing friends, family or situations. Do what makes you feel good and let go of too much obligation or "shoulds".
The nuclear agreement with Iran has its deadline on June 30th, and I am sure many Middle East events in June will alter the progress toward an agreement.
On the first of July is a Full Moon in Capricorn at 10:20 p.m. This means it is time to balance personal needs for care and nurturing (Cancer) with needs to deliver in the outer world of work and obligation.
Our world and personal lives will be changing more and more. You can enjoy this ride more if you do not cling too tightly to anything.
Till next month,
Leo
Leo Knighton Tallarico is an astrological and spiritual guide and counselor. His specialty is counseling for those in the process of change, transformation, transition, and crisis. He also specializes in couples' counseling for any and all kinds of relationship. He has been a full-time professional for 30 years.
Leo co-directs the Spiritual Renaissance Center in South Portland with his lifemate Deborah Knighton Tallarico. Visit spiritualrenaissance.com.
Leo also writes a weekly astrological forecast. Check it out online at: spiritualtherapy.wordpress.com.
For comments or to set up a consultation, email Leo here.