by Leo Knighton Tallarico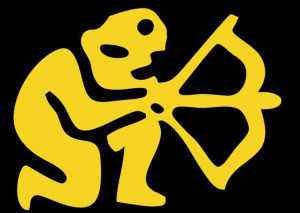 In the global picture, there were many explosive events that shook up our world in November. We let you know last issue that there would be important world events in November connected to events that happened during the eclipses last September.
A Russian plane was downed. France, Beirut and Mali were attacked. The battles between Israel and the Palestinians got much more serious and violent.
Our human family has entered a whole new era now, one that in my estimation is about ending an age and beginning a new one.
These kinds of transformations always come with difficult challenges as humanity is deciding what kind of world it wants to move into.
We now must concentrate on not being drawn into fear and hatred for anyone, but instead to work on our individual consciousness and individual lives so we can build a better world.
In December intense world events will continue.
December starts with a waning last half of the lunar cycle that began at the Scorpio New Moon on November 11th. Most of the explosive world events began right after that New Moon.
And on December 3rd, the last quarter Moon in Virgo brings us through the darkening part of the lunar cycle.
It is time during the next week to wrap things up, clean up, release, and prepare for the next New Moon on December 11th.
During that last quarter moon, on December 6th, Mars will square Pluto, triggering the Uranus/Pluto square, which is still in effect.
The Uranus/Pluto square includes two powerfully transformational planets, planets that brought in the '60s revolution.
Now as they are triggered again, energies will be intensified and traumatic world events will be more likely.
In personal lives, in the days surrounding this square, be careful not to get into arguments or other conflicts. Whatever happens can be seen as a motivation to change mindsets, belief systems, and attitudes. It also could be a catalyst for letting go of dysfunctional relationships or jobs that have become toxic.
On December 11th there is an important New Moon in Sagittarius at 5:29 AM EST. Sagittarius is very spirited and fiery. It lifts one out of any depressions and inspires one to think and act in new ways. It can also make one manic or impulsive.
Hours before this New Moon, which means new beginnings, there is another Uranus/Pluto trigger. Mars will be in opposition to Uranus, bringing desires to be liberated from stuck situations, to get outside any boxes in our minds, and to awaken to new ways to think and act.
At this trigger to Uranus/Pluto, we can expect powerful world events surrounding the days of the New Moon. And in personal lives change and transformation will be catalyzed.
On December 14th the Sun makes square to Jupiter, which will also add more spirit and liveliness again.
On December 21st is the Winter Solstice, the date of most dark minutes of the day. Right after that moment of Winter Solstice, which is at 11:48 PM EST, new light is born and increases each day until Summer Solstice in June 2016.
It is a good time to meditate. The Sun moves into Capricorn at the Winter Solstice, motivating us to meet our obligations and to help us to organize and be more disciplined.
There is a Full Moon on December 25th, Christmas Day in Christian tradition. That Full Moon is in Cancer at 6:12 AM EST.
Issues between inner personal, feeling states on the one hand, and outer directed accomplishment oriented motivations on the other hand, will be highlighted in the days surrounding this Full Moon in Cancer.
Uranus changes directions from Retrograde to Direct on the same day as the Full Moon, adding an element of changing winds and perhaps even some chaotic energies.
New Year's Eve should be relatively mild and even keeled, but keep in mind that good old Mercury Retrograde is a week away.
Talk with you in January 2016,
Leo