POLICE BEAT
Portland Man Arrested for Robbing Nickelodeon Cinema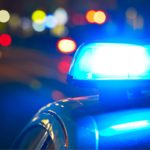 Dustin Palmer, 29-years-old of Portland, was arrested for a Robbery that occurred at the Nickelodeon Cinema on Temple Street shortly before 7:30 p.m. on Saturday, April 1st.
Police were called to the cinema after a white male approached the cashier and handed her a note that said, "I have a gun, empty the drawer." The cashier turned the cash over to the perpetrator, and he fled the scene.
Police arrived at Nickelodeon and were assisted by witnesses outside the cinema. The witnesses gave accurate descriptions of the suspect as well as his direction of travel. Dispatch was then able to direct officers to the area north of the Nickelodeon near City Hall.
Only minutes after the incident was reported, an officer saw Dustin Palmer walking on Chestnut Street near Cumberland Avenue. The officer tried to stop Palmer because he matched the description of the Nickelodeon suspect. A foot chase ensued when Palmer tried to get away, but he was soon caught and taken into custody.
No weapon was found, but cash believed stolen from the cinema was recovered on Palmer. He was charged with Robbery and taken to the Cumberland County Jail.
Police note that the employees of the Nickelodeon handled the incident in a safe and effective manner. Their actions minimized the threat to them and their customers.