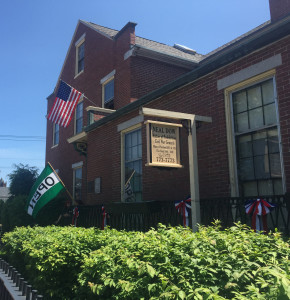 ALL WELCOME!!!
TUESDAY, JULY 7TH, 11 am to 3 pm
**Free Strawberry Shortcake**
Come see Portland as it was in the 19th Century. Neal Dow was the Father of Prohibition, a Civil War General, Mayor of Portland twice, a prison reformer, an advocate for Women's Rights, an anti-slavery leade and participant in the Underground Railroad, and one time Presidential candidate. His house is right here in the West End.
Come visit during the open house on Tuesday, July 7th. Located at 714 Congress Street. For more information visit nealdowmemorial.org or call 207-773-7773.