MOAC Moxiestock and Blackfly Ball
by Nancy Dorrans
Maine Outdoor Adventure Club (MOAC) can take you and your friends 'from away' to fun destinations right here in Maine!
Will I ever be from Maine? Hard tellin'. I've lived here for over fifteen years, but I suppose I'll always be "from Away." I'm okay with that. As a travel agent and local tour operator, I go away quite often…
Most recently, I traveled with seven friends on a South African adventure to visit Capetown, Johannesburg, Kruger National Park and Victoria Falls to name a few. More on that adventure in a future column…
But I keep coming home to Maine!
I moved to Portland mostly for the close proximity to the mountains, rivers, lakes, trails, the sea and the multitude of outdoor adventures they offer. Even after all this time, I'm still finding bits and pieces of Maine that I want to explore, the hidden gems that are off the beaten path and haven't made it onto any "Top Ten" list.
Summer season in Maine is short so you need to choose carefully to make the most of it. My summer plans are coming into view, and when I get back "from Away," I'm going to embrace HERE!
My cousin Lori and her friend are coming to visit over July 4th.  You may remember the story about my cousin Lori. She lives outside of Detroit and dreams of living here in Maine in a small cottage with a sea view, picking berries, baking pies and running a small roadside stand with the sign "Lori's Pies."
When she gets here, we are going to explore, and try to find that place. I've seen it before, but it's not on any list. If we find it that's great. If not, I'm sure we'll find someone local to share a tale and point us in the direction of their favorite hidden gem.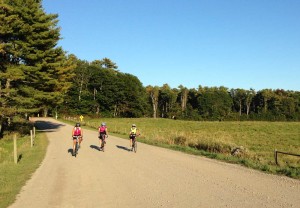 The Maine Outdoor Adventure Club (MOAC) is itself a hidden gem. MOAC has been around since 1989. With over 600 diverse members of all ages and experience levels, in Maine and beyond, the adventures are vast.
MOAC is an all-volunteer member organization. The members plan, organize and lead all trips and activities from beginner to expert. Anyone can post an adventure. From a peaceful and relaxing lake paddle to a challenging strenuous hike; from whitewater
kayaking, road and mountain bike rides to gentle sails on Casco Bay;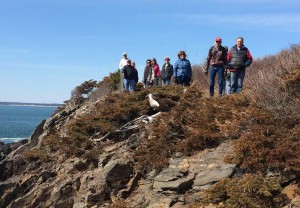 MOAC has something to offer everyone.
Take a look at what they're offering, come to a meeting or sign up for a weekend or week-long adventure.
Near and far, MOACers have been playing outside for over 25 years. They've been to places that never made a "Top Ten" list, and are heading back this summer.
In August some MOAC friends and I are spending a weekend at a camp on Lake Moxie for the annual "MOAC Moxiestock." Hard to describe, this event probably deserves its own column, but "what happens at Moxiestock stays at Moxiestock!"
From there we're heading to Cobscook State Park campground for a few days of paddling, biking and hiking along the Bold Coast, topping off the adventure at the annual Blackfly Ball in Machias, "…a dress-up dance party for all! Come twirl the night away under the enchanting spell of soothing brass, wacky ukuleles, flocks of fiddles, and all sorts of musical talent from here and away! It's always a night to remember, full of magical torch-lit booty-shakin' by raging waterfalls!"
I'm sure the Black Fly Ball is on a "Top Ten" list somewhere, but it will be a first for me!
If you are lucky enough to live here, you should be full of gratitude, embracing all that our fine state has to offer. And if you live here, you know that we must share our abundance of outdoor beauty, tastes and senses with our guests from away. Maine is a huge state. There's plenty of room for everyone!
So spread out, get lost, connect with a true Mainah. Enjoy the season off the beaten path and find a few hidden gems of your own!
Nancy Dorrans is a West Ender and an independent travel agent at Adventure Marketplace.