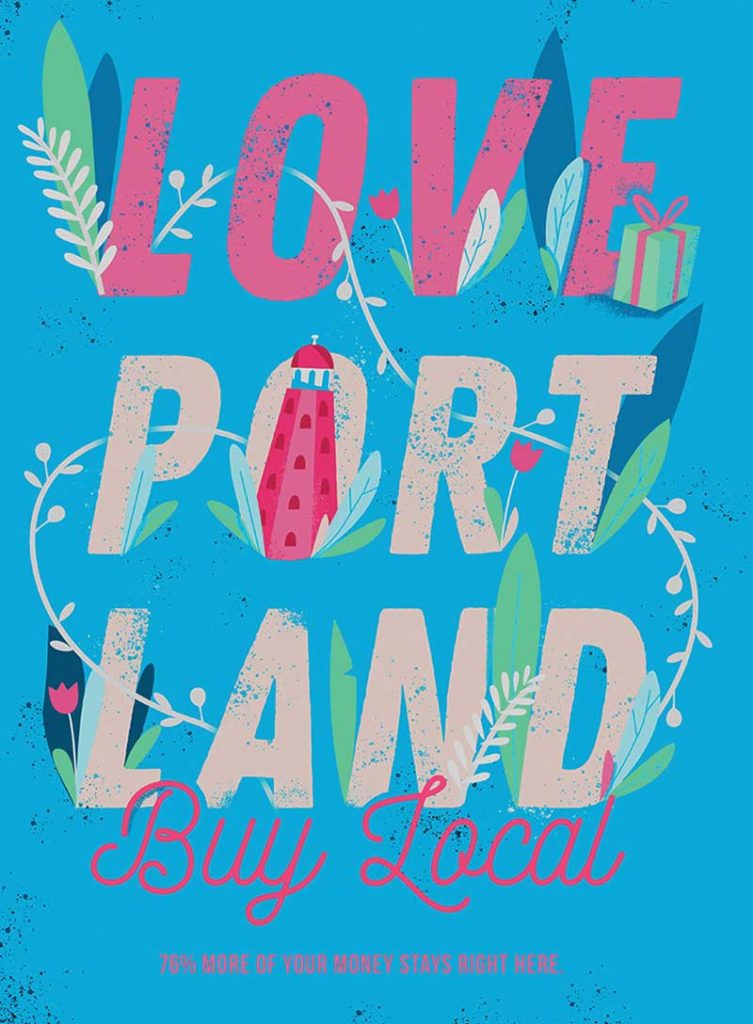 By Mary Alice Scott
As part of our ongoing Shift to Local campaign, we encourage our community to shift 10% of their spending to local, independent businesses. Each dollar spent at one of these businesses, instead of a chain, means that 76% more of your money stays right here.
Throughout February, our Shift to Local campaign focuses on preparing you for the upcoming tax season by encouraging you to shift your spending to local businesses for your financial, legal, and insurance needs.
Below are our recommendations for starting your search.
FINANCIAL
Above the Line Accounting
Allison Bishop, CPA and Financial Coach
Bigelow Investment Advisors
Coastal Enterprises, Inc
Cornerstone Financial Planning
cPort Credit Union
Evergreen Credit Union
Five County Credit Union
Gorham Savings Bank
Harborview Investments
Healey & Associates
Local Economy
Portland Integritas Advisors
University Credit Union
LEGAL
Gaige & Feliccitti
Law Offices of Joe Bornstein
Mosher Law
Opticliff Law
Portland Legal
Teel Law Office
Strategic HR
INSURANCE
Clark Insurance
Cyber Secure Pros
Marsh Agency
AND FOR VALENTINE'S….
But if the mood strikes for something sweet (though, really, what's sweeter than an insurance policy from a local business?), we've got you (chocolate) covered there, too.
Dean's Sweets is a perennial favorite, as well. They make extraordinary hand-dipped milk and dark chocolates and caramels, in traditional and unusual flavors (for a double dose of local, try the Moxie truffle!). They even make chocolate conversation hearts!
Newly opened Chocolats Passion on the West End offers artisan French chocolates, confections, and teas. They even serve French hot chocolate for a warming treat. (Read more about Chocolats Passion on Page 15.)
If your sweet tooth needs more variety, Old Port Candy Company certainly has that on offer. Their Fore Street shop even has retro candies to tickle your nostalgia.
Maine's Pantry's selection has something for everyone: their delightful gift baskets, homemade fudge, local beer and wines, and even Maine coffee and teas will please anyone you're looking to treat!
As always, our online directory is a great resource for finding local, independent businesses to take care of your every need: www.portlandbuylocal.org.
Mary Alice Scott is PBL Executive Director. Publisher-editor Tony Zeli is a board member and West End News is a Portland Buy Local media partner.