By Mary Alice Scott, PBL Executive Director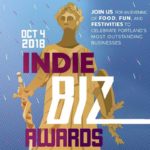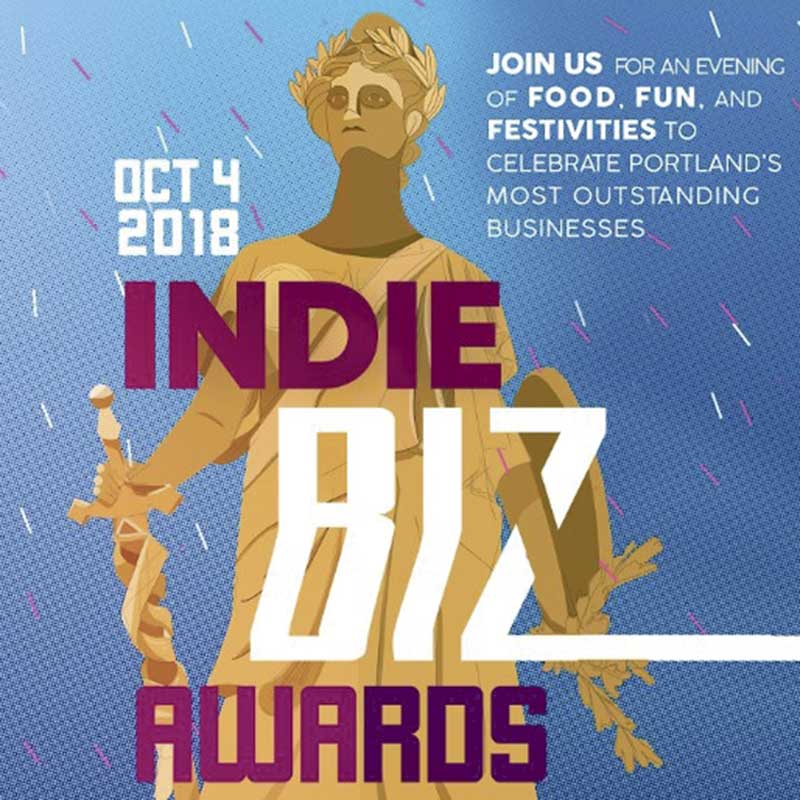 Local, independent businesses make Portland an interesting, attractive, and unique place to live and visit. So Portland Buy Local is celebrating their efforts once again at the 11th annual Indie Biz Awards on October 4th!
We received hundreds of nominations across 11 categories for this year's Indie Biz Awards. Our volunteer committee whittled down the list of nominations to five finalists for each category. Now, the winners will be decided by public vote.
Through September 15th, visit www.portlandbuylocal.org to vote for your favorites in the following categories: Flavor of Portland, Portland's Best Kept Secret, Environmental Hero, Made in Portland, Portland Ambassador, Business to Business, Creative Crusader, Best New Business, Portland Icon, Healthy Portland, and Local Love.
Indie Biz Hall of Fame
A new feature this year is the introduction of a "Hall of Fame" for organizations and businesses who have won three or more Indie Biz Awards in the past.
The following businesses will be inducted into the new "Indie Biz Hall of Fame" and as such will not be eligible for other awards:
Coffee by Design
Garbage to Garden
Longfellow Books
Micucci Grocery
Portland Food Co-op
Portland Maine Farmers' Market
Portland Museum of Art
Portland Trails
Rosemont Market and Bakery
SPACE Gallery
We introduced the Hall of Fame this year to recognize the great work that these ten organizations have done to pave the way for "Buy Local" to become an important part of Portland's culture. Also, it is a way to ensure that up-and-coming businesses have a chance to take home some of the Indie Biz Award glory.
See you at Portland House of Music…
This year's Indie Biz Awards will be held Thursday, October 4th, from 5:30 p.m. to 8:30 p.m. at the Portland House of Music and Events (25 Temple Street). The event includes live music, tasty local treats, a silent auction, and a big raffle!
Tickets for the event are $10 and go toward supporting the work that Portland Buy Local does throughout the year to lift up our local business community.
WEN is a Portland Buy Local media partner, and publisher-editor Tony Zeli serves on the organization's board of directors.