Perspectives from the Sky
by Leo Knighton Tallarico
April 2017
It is quite obvious that we as a human family have entered a whole new chapter of our collective lives, most especially in the United States. The election last year let us know our lives were drastically going to change, and that election caused many people to drown in unpleasant feelings, and to have a very negative and cynical look at our country and world. An improved world may seem far off.
Of course this is easily understood, as our new President Trump seems much more like Caligula the unbalanced Roman Emperor than USA presidents like Jefferson or Lincoln.
Our country is definitely in a fall right now.
But does the bigger picture look any more promising?
Well, it depends how you look at it. In the short run, it will be tumultuous and challenging.
But in the longer run we are in a transition time between a dying Age of Pisces and the birth of the Age of Aquarius.
And death can feel horrible, even the death of an Age.
And the birth process can be painful, even the birth of an Age.
The world is experiencing a huge transformation of consciousness. This involves shifting paradigms, restructuring  geopolitical landscapes and changing how we relate to one another.
Aquarius is about seeing everyone as equal, accepting the differences between peoples, creating a decentralized though connected world – like the internet, and creating a Diversity within Unity World.
There is no honoring of Superpowers, Superstars, mega rich or mega poor, saviors, or dictators. By the same token, unity based on all being the same or believing the same will not be honored either.
We were created in many shades and different genders,  and have developed different cultures, differing spiritual beliefs, etc.
But up till now those differences have all too often meant making enemies, battles or even war.
Now we must take the evolutionary leap to have empathy for one another regardless of differences, to see what we all have in common, and to know we are all part of the same family. Even if it is a dysfunctional one right now.
Each time we experience intense planetary configurations, the process of transformation accelerates. This gives each of us the opportunity to shed old patterns and programmed beliefs more appropriate for the old paradigm. Then we can create new patterns and beliefs that are more aligned with the new paradigm that is unfolding inside each of us.
The Eclipse Season has passed.
It was very intense and made it quite obvious we have entered a whole new chapter of our collective and personal lives.
Are you creating a more meaningful and healthy self and life? Do you feel more impassioned to stand up for what you know is right and just and caring?
We now have the opportunity to begin to create an improved world, even if it temporarily means we are moving through a difficult and challenging time period.
April starts out with a comet passing relatively close to the Earth. It has been called the April Fools' Comet.
Astrology is based on bodies moving through space in our solar system, as is this comet, which will be pulled on by the gravity of Jupiter.
And Jupiter is a planet that brings expansion and spirited actions and reactions, so there may be an amplification of energy or emotion in the days surrounding the comet's close visit to Earth.
As we enter April we are also in the waxing half of an important lunar cycle, one began at the Aries New Moon on March 27.
That New Moon signified an ending to the last Eclipse Season and a beginning of the astrological New Year.
Important world and personal events are ready to erupt in this New Year. These events that have a likely correlation to what had been shaken up during the Eclipse Season that started in late January.
The next Eclipse Season will be in mid-summer and it will be extremely powerful for America and Trump.
On April 5/6 contracting planet Saturn will be stopping and then going Retrograde, so its meaning and energy will permeate our collective souls and lives.
Saturn feels like responsibility, rules, strict definitions, boundaries, authority, self discipline, being outer directed, structure, and the Old Testament controlling and punishing god Yahweh.
So much of our old world, its institutions and religions, are governed by what Saturn represents.
Saturn can also feel like fate or fated events. This is not a generally great time to feel inspired or uplifted. But it can also feel very grounding and secure and help with accomplishment and building.
The Sun on the 7th through the 9th will make aspect to Pluto and Jupiter. This event triggers a Cardinal T-Square that can be very powerful and event provoking. Winds of Change are picking up speed. The opportunity for an improved world is coming.
On April 9 Mercury goes Retrograde, giving reflection and rewind to our internal perceptions.  The way we think, slowly and subtly shifts during Mercury Retrograde.  People and/or memories come storming back into our minds, dreams and lives. We are made to rethink previously settled directions and decisions. It is not a recommended time to make major decisions or start important projects. Wait till after May 3 when Mercury goes back Direct.
Mercury will be Retrograde at the same time as Venus is Retrograde from April 9-15.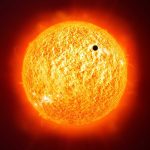 This may be a confusing and shifting time period, especially for relationships.
There is a Full Moon in Libra on April 11 at 2:08 AM EDT. This means Sun in Aries and Moon in Libra. There will be a challenge the week of April 8- 15 to keep true to your Self and your needs on the one hand, while on the other hand being connected in relationship with others and their needs.
On April 15 Venus goes back Direct and so slowly but surely relationship issues will become more resolved one way or another, and will be much more clear and settled.
The Sun moves into fixed Earth Taurus on April 19, close to Earth Day on April 22.
Taurus is about being on the Earth and being in our bodies, using our senses more than usual, and seeking security and comfort. Digging in stubbornly is also a common trait shown by Taureans.
Pluto goes Retrograde on April 20, disrupting the calm comforts of Taurus with passion, intensity, and maybe power struggles.
On April 26 is a New Moon in Taurus at 8:16 AM EDT. It is time then to get moving on your security and money issues, get more into home and real estate issues, and to consciously ground yourself in nature and your own body.
Things may look quite bleak at times now, but remember that during all the difficult times for humanity in our history, we survived, progressed, and evolved. And we will now too. The opportunity for an improved world is coming.
Till May,
Leo
Leo Knighton Tallarico
An astrological and spiritual guide and counselor, Leo's specialty is counseling for those in the process of change, transformation, transition, and crisis. He also specializes in couples' counseling for any and all kinds of relationship. He has been a full-time professional for 30 years.
Leo co-directs the Spiritual Renaissance Center in South Portland with his life-mate Deborah Knighton Tallarico. Visit spiritualrenaissance.com.
Leo also writes a weekly astrological forecast. Check it out online at: spiritualtherapy.wordpress.com.
For comments or to set up a consultation, email soulus@aol.com.