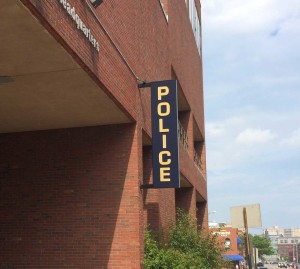 On Monday, November 30th two residents on Sherwood Street reported being robbed in their apartment.
According to the police report three black males snuck into the apartment through an unlocked door.
The intruders forced the residents to lay on the floor and then beat them with a blunt object. One of the intruders was armed with a knife, but did not use it. Both residents suffered minor injuries.
The intruders threatened to shoot the residents while they demanded marijuana. No gun was seen. They searched the house, but according to the victims there was no weed to be found in the home.
The intruders stole several small electronic items before fleeing the scene.
All three intruders were described as black males in black hoodies between the ages of 18 and 22 years old. Two assailants are described to be about 6 feet tall, while the third man is shorter, about 5'06" tall.
Submit Your Tip
To provide information anonymously, contact Portland Police at 874-8575, text the keyword "GOTCHA" plus the tip message to 274637 (CRIMES), or go to the Portland Police Department website and click "Submit an Anonymous Crime Tip."