Holly Seeliger faces media scrutiny, but continues work on School Board
by Tony Zeli
June kept West End School Board Member Holly Seeliger busy answering calls from the media. Both the "Portland Press Herald" and "The Portland Phoenix" criticized her for theories expressed through her video blog, "Zoon Politikon." The blog title is a reference to an Aristotle quote, "Man is a political animal."
Seeliger and I first met during Occupy Maine in Fall 2010. In addition to political activism, Seeliger and I share a history of running for District 2 School Board as Green Independents. I ran unsuccessfully in 2009, and Seeliger was elected in 2012 and again in 2015. Also, we both served on the board of local nonproft Green Initiatives Education Fund.
Fake News Controversy
In a June 7th commentary, "For Portland residents, a source of real fake news right in our backyard," Press Herald Editorial Page Editor Greg Kesich questioned Holly Seeliger's role in spreading fake news. Seeliger does not shy away from controversial, even conspiratorial topics. Kesich zeroed in on her theories on the unsolved Seth Rich case. Seth Rich was a Democratic National Committee staffer who was murdered, according to investigators in a botched robbery attempt.
Seeliger joins bloggers from the far-right and far-left in speculating that Rich was murdered because he was connected to the DNC email leak of 2016. This leak led to the resignation of DNC chair Debbie Wasserman Schultz. Rich's connection to the leak is unsubstantiated.
In his commentary, Kesich questioned the voters of the West End for voting for Seeliger. He wrote:
No one gives up their constitutional rights when they run for the school board, and Seeliger is free to read, write and say whatever she likes. But in a democracy, elected officials are a reflection of the people they represent. What does it say about Portland's West End that Seeliger has twice been the choice of the voters, including her last race, where she ran unopposed?
Days later, the Phoenix joined the fray. In a June 13th article, "How Fake Is This? – Three Theories on Holly Seeliger's 'Zoon Politikon,'" Nick Schroeder questioned Seeliger's motives. Seeliger is receiving contributions for her blog.
Readers can watch Seeliger's videos on YouTube, search Zoon Politikon.
Seeliger on School Board
I interviewed Seeliger in late June about her work on the Portland Board of Public Education.
Why does Holly Seeliger think West End voters have twice elected her?
"The West End has been very progressive," said Seeliger. "We're different from the rest of Maine in a lot of ways… We've been forward thinking."
Her platform in 2012 included support for the arts and a better school lunch program, specifically with more local and organic food. These are both issues that Seeliger admits still need to be pushed forward.
"It's long… you know, the process of policy is long and arduous. But I think we've made some slow progress and that's always how politics goes."
Seeliger said she is proud of the Board's work to expand the METRO bus schedule to provide rides for high schoolers, and efforts to open a new central kitchen. Ultimately, a modern central kitchen is important for increasing local foods in the lunchroom. Both achievements received wide support from School Board members.
Breaking with Board on Budget
Seeliger cast a minority vote on the current school budget. The budget passed seven votes to two opposed. Seeliger joined District 3 Board Member Laurie Davis in voting against the budget because it cut a fashion design program from Portland Arts and Technology High School.
Seeliger noted, "A lot of girls and alternative students were taking the sewing program… And we won't get it back. We're not going to be adding more programs to the tech school anytime soon."
Seeliger views herself as an advocate for alternative, homeless and refugee students.
Transgender Student Policy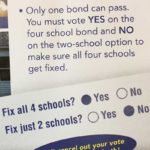 Seeliger said she looks forward to doing more in the final years of her second term that ends in 2018. She is chair of the Policy Committee, and they are working on transgender student policy based on guidelines from the Obama administration.
To help push the policy, Seeliger has broken with recent practice and opened Policy Committee meetings to the public. She hopes to get parents and the community more involved in the issue.
"I think we're going to have one of the best transgender policies in the U.S." said Seeliger.
Also, Seeliger supports the four-school bond that will be on the November ballot. The four-school bond is for $64 million and would fix Longfellow, Lyseth, Presumpscot and Reiche. It will compete against a two-school bond that has half the price tag but fixes only two schools: Lyseth and Presumpscot. For either bond to be enacted, it must receive not only fifty-percent of the vote but also more votes than the other bond.
On the issue, Seeliger said, "In my own small way I've been advocating for repairs to our schools since I've been in office."
So, will Holly Seeliger run for re-election in 2018? Seeliger stopped short of a definitive yes.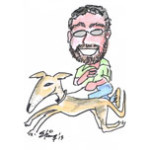 "I'd like to run again…" she said, "I also want to be effective and helpful to my community."
She added, "Being on the board has been my favorite job of all time. I don't take it for granted."
Tony Zeli
Tony is Editor and Publisher.