By Pamela Shaw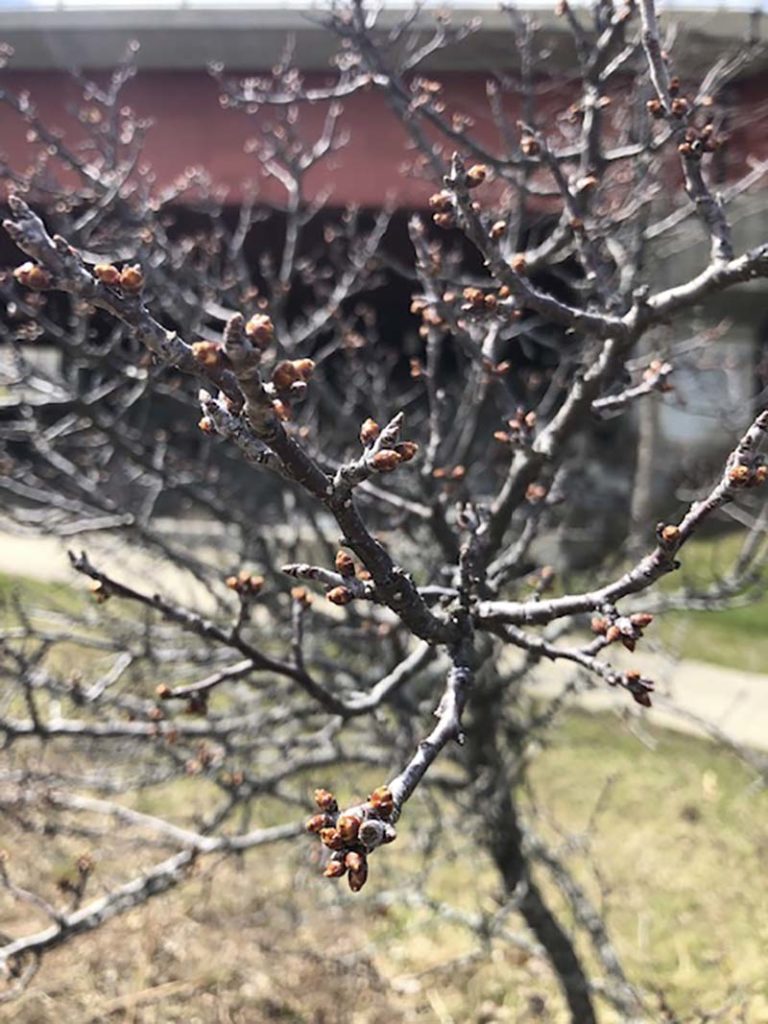 Though we humans may be struggling, spring is on the way in Maine. At Harbor View Park, the peach and cherry trees are budding, the pollinator garden is putting up leaves, and shrubs and trees are flushing from grey to pink to green.
In the past month, the Parks Department has been busy cleaning and clearing at Harbor View. Now the slopes are ready for this summer's big push: suppressing invasive plants such as bittersweet and black swallowwort that have overrun the shrubs. The next step will be to put down gigantic tarps that will keep the ground covered over the summer to smother the invasives. Then we plant cover plants in the fall to replace them.
We're going to try another no-mow area, down around the crabapples at the lower west end of the park between the path and Commercial Street. It's an experiment, to see what comes up and what birds and pollinators come to visit.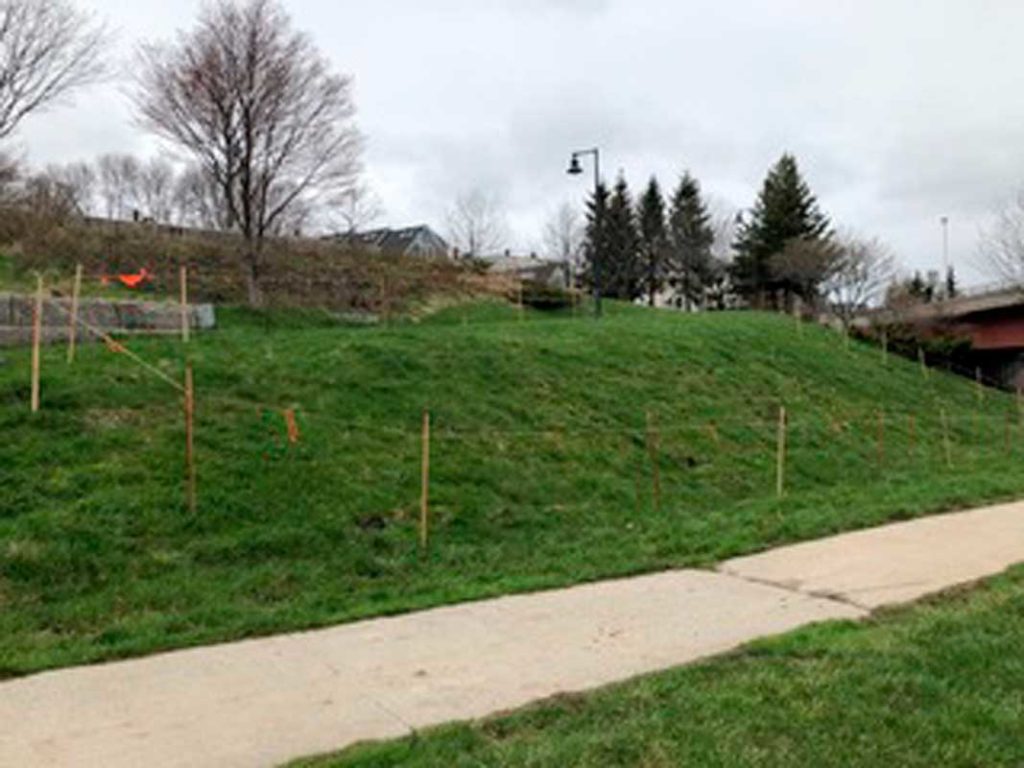 We've started on cleaning up the granite waterway under the bridge, taking out all the dead brush. Now we want to remove the silt that has washed in over the years, to get the waterway back to the beautiful granite that was part of the original design.
There's lots to do, and we'll need your help over the summer as soon as things loosen up a bit. Wouldn't you like to get outside and work on this big garden?
Here are some tasks we'll need help with this summer:
Digging out the waterway
Laying out big tarps and putting down stones to keep them in place
Planting more pollinators in plots we have started already
Spreading more wood chips where we need them
Always, picking up trash when you see it.
Let us know if you want to help – email us at friendsofharborviewpark@gmail.com. We'll put your name on the volunteer list and let you know as soon as we can get small work parties going in the park.
---
Pamela Shaw lives in the West End, where she volunteers on various projects with other neighbors.