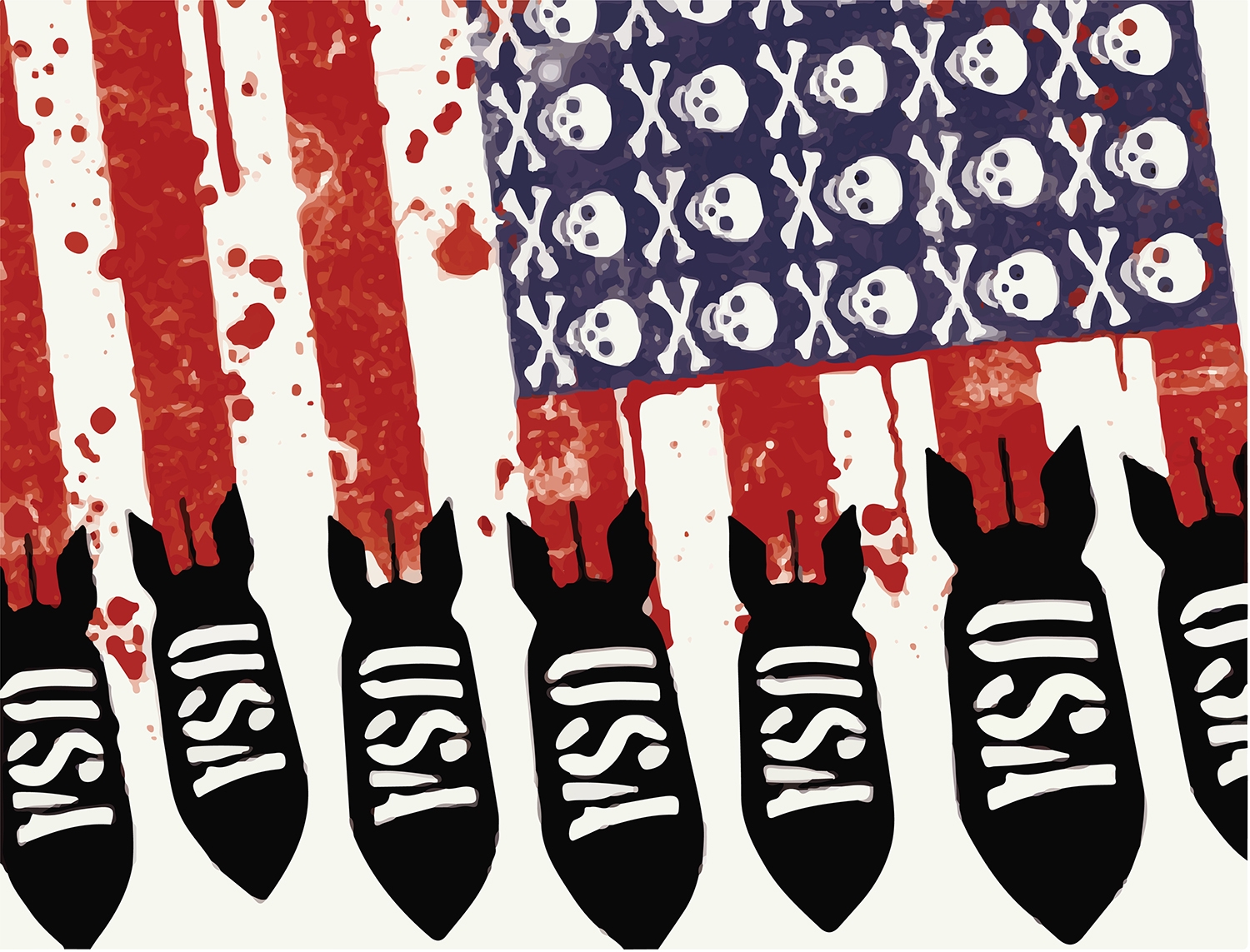 By Adam Marletta
I feel like I am becoming numb to these increasingly routine mass shootings. It is a horrible feeling — almost worse than the anguish, sorrow, revulsion, and outright horror we naturally tend to feel in response to such heinous crimes.
I fear I am experiencing what psychologists call "compassion fatigue," which is defined as "indifference to charitable appeals on behalf of those who are suffering, experienced as a result of the frequency or number of such appeals." The condition is typically associated with nurses, therapists, first responders, animal welfare workers, and anyone who works in the health care professions.
Wikipedia observes of the condition, "Journalism analysts argue that the media has caused widespread compassion fatigue in society by saturating newspapers and news shows with often decontextualized images and stories of tragedy and suffering. This has caused the public to become cynical, or become resistant to helping people who are suffering."
Indeed, one of the very first things I remember learning in my News Writing class in college was the tried-and-true reporter's adage: "If it bleeds, it leads."
Thus, we turn to our most recent hate-fueled act of terrorism: The shooting at a gay nightclub in Orlando, Florida which left 49 people dead. The shooter, 29-year-old, Omar Mateen, seems to have deliberately targeted the nightclub because it was a popular hangout for gays. Mateen is said to have "pledged allegiance" to the Islamic State of Iraq and Syria (ISIS), though the CIA has, in the days following the shooting, confirmed he was not an active member of the organization.
The massacre in Orlando now stands as the deadliest so-called "mass-shooting" in American history, though numerous other violent incidents easily surpass it in size and scale.
Indeed, the United States is unparalleled in the amount of violence its citizens routinely engage in. From San Bernardino, Charleston, South Carolina; and Colorado Springs (outside a Planned Parenthood), to Sandy Hook Elementary School, Aurora, Colorado; Tuscon, Fort Hood, and Virginia Tech, the names, dates, and details pile up — along with the victims' bodies. Nearly all of these acts of violence were carried out by white men with a profound sense of social alienation, psychological imbalance, and a frightening ease of access to military-style weaponry.
Yet these killings are no aberration or the result of the world "becoming more dangerous" as older Americans frequently lament. No, this violence is deeply embedded in our nation's history and culture. It is as American as apple pie and baseball.
This nation was founded on the genocide of the Native Americans, and was further shaped by slavery, the Civil War, Jim Crow, and the continuous oppression of the poor, women, gays, people of color, and communists. And this is to say nothing of the near complete disenfranchisement of people with disabilities, whose plight barely registers among activists.
Furthermore, the U.S. had the bloodiest labor battles in the industrialized world. The few remedies workers have attained to the draconian capitalist workplace (the eight-hour workday, weekends and holidays off, child labor laws, worker's compensation, etc.) were won through long, bloody mass struggle wherein labor activists and union leaders were physically beaten or shot.
As the poet, Allen Ginsburg wrote, "America, why are your libraries full of tears?"
The Orlando shooting has, predictably, reignited the debate on gun-control. Republican presidential candidate, Donald Trump, echoes the National Rifle Association's (NRA) default argument of "arm-everybody, everywhere." This childish notion was perhaps best summed up by NRA Executive Vice President Wayne LaPierre's asinine comment following the 2012 shooting at Sandy Hook Elementary in Newtown, Connecticut, that the "only thing that stops a bad guy with a gun, is a good guy with a gun." And if real life worked out just like a Die Hard movie, this argument might actually have some modicum of merit.
Democrats, meanwhile, are calling for stricter gun control, particularly for individuals on the "Terrorist Watch List." Whether any of this rhetoric amounts to actual legislative action, however, remains to be seen.
I am generally in favor or stricter gun control. The Second Amendment originated as a means of preserving slavery and "protecting the social order," according to a well-documented 1998 article by Roger Williams School of Law professor Carl T. Bogus. The amendment — regarded as a sacred text by arrogant gun-rights enthusiasts — has nothing to do with "protecting oneself" from a "tyrannical government."
But even the strictest gun laws would not be a panacea for the violence that pervades American society. We must look beyond the narrow focus of gun-control, to the broader forces of American militarism and imperialism, which the liberal left once fiercely agitated against. We must acknowledge that Dr. Martin Luther King's searing indictment of U.S. imperialism delivered nearly 50 years ago — when he called the United States the "greatest purveyor of violence in the world, today," while speaking out against the Vietnam War — rings even truer in the post-9/11, "War on Terror" foreign policy of both George W. Bush and Barack Obama.
Though one would never know it from the empty, brain-deadening cant of the so-called presidential "debates" during which foreign policy is rarely even discussed, the U.S. is currently involved in 135 military conflicts throughout the globe. Most of these wars have not even been officially declared by Congress or the president.
Rather, as investigative reporter, Jeremy Scahill reveals in his comprehensive 2013 book, Dirty Wars: The World is a Battlefield, these military actions are clandestine, secretive operations primarily carried out by Washington's elite task force, the Joint Special Operations Command (J-SOC). Much of Scahill's book focuses on Obama's increasingly routine use of unmanned predator drones and targeted assassinations, specifically, the ones that killed U.S.-born Anwar al-Awlaki and his 16-year-old son, Abdulrahman al-Awlaki in 2011.
Yet, Obama, Hillary Clinton, and other hypocritical power elites have the audacity to lecture citizens in the wake of massacres like the ones in Orlando or Newtown about the "value of human life," and the need to stop these "senseless acts." But where were the tears for al-Awlaki, his young son, or the hundreds of innocent Iraqis, Afghans, Libyans, and Palestinians killed in the last decade alone? I guess I must have missed the president's televised eulogies for these victims…
Liberals' blindspot in focusing exclusively on gun-control while ignoring American imperialism is best highlighted by Michael Moore in his Academy Award-winning documentary, Bowling for Columbine. (Still his best film, in my opinion.)
At one point in the film, Moore points out this contradiction to Evan McCollum, a public relations executive at Lockheed Martin, one of the world's largest weapons manufacturers with a factory based nearby Littleton, Colorado, where Columbine High School students, Eric Harris and Dylan Klebold killed 12 of their fellow students, and one of the school's teachers.
"You don't think kids say, 'Dad goes off to the factory and builds missiles everyday,'" Moore says. "These [missiles] are weapons of mass destruction. What's the difference between that and the mass destruction at Columbine High School?"
McCollum, as if bewildered by the very question, replies:
I guess I don't see that connection — that specific connection. The missiles that you're talking about were built and designed to defend us from somebody else who would be an aggressor to us. Societies and countries and governments do things that annoy one another. But we have to learn to deal with that annoyance or that anger or that frustration in appropriate ways. We don't get irritated with somebody and, just 'cause we're mad at 'em, drop a bomb or shoot at 'em or fire a missile at 'em.
The scene then segues into a montage of 20th century American history which depicts the U.S. doing just that. (Iran in 1953, Guatemala in 1954, Chile in 1973, El Salvador in 1977, and on and on culminating in the "blowback" of the Sept. 11, 2001 attacks.)
We must understand that stricter gun-control legislation — while an important and, I believe, necessary imperative to halting the incidents of mass shootings in this country in the here and now — is only one small step in the larger project of ending war and imperialism, which are themselves the inevitable byproducts of capitalism.
So, let us grieve for the innocent lives lost in Orlando. Let us stand in solidarity with the LGBT and the Muslim communities. We must push back against the impending backlash of Islamophobia. Then let's support Jill Stein in November, build struggle, and dismantle the American military machine.