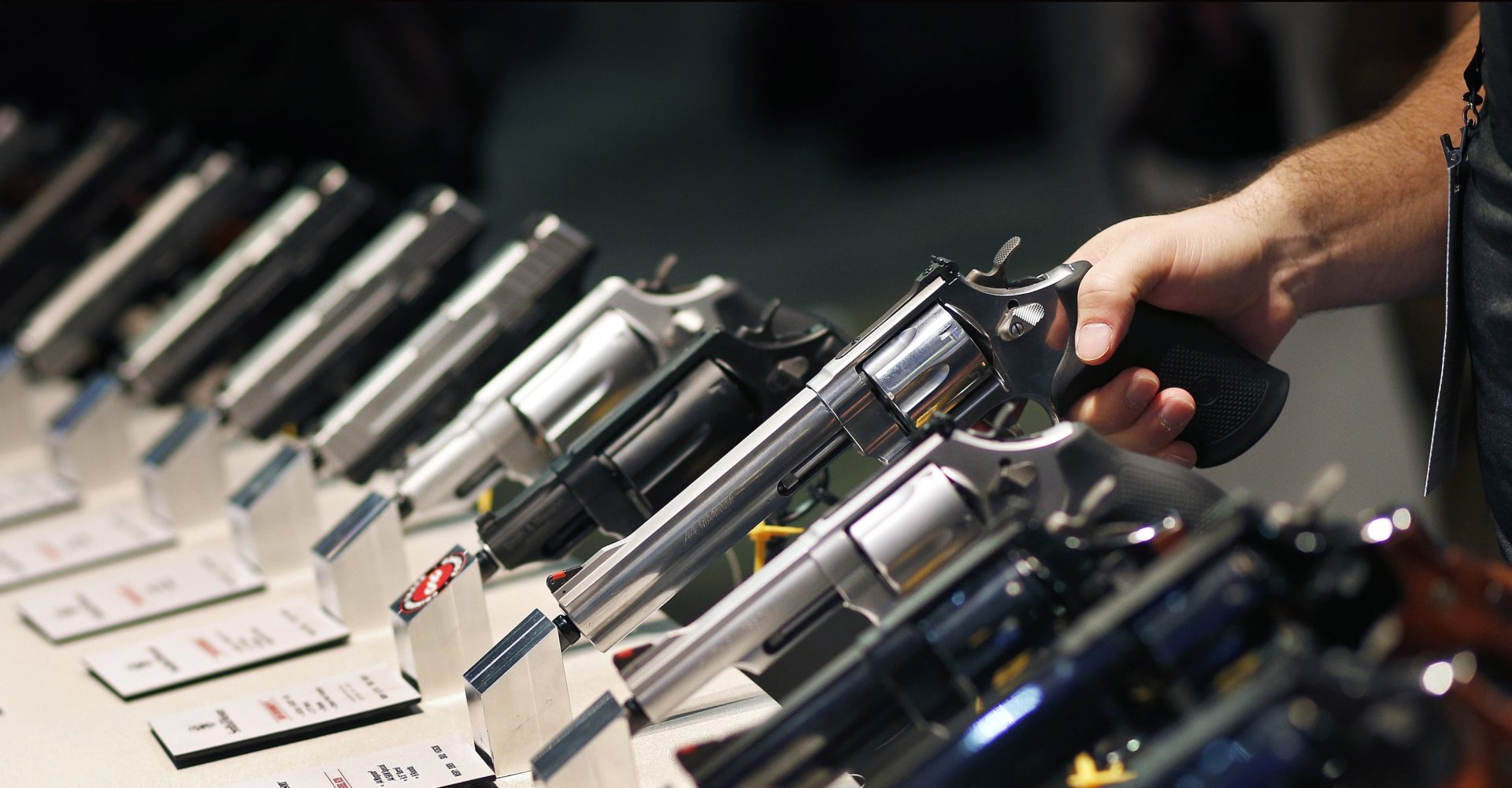 By Adam Marletta
The activism of the Marjory Stoneman Douglas High School students in the wake of gunman Nikolas Cruz's February 14 murder of 17 students is truly inspiring. Watching 18-year-old, Emma Gonzalez, a senior at MSDHS who has emerged as a leader of the recent teen uprisings against gun violence, take down vapid National Rifle Association (NRA) spokeswoman, Dana Loesch during a CNN town-hall style debate, was especially gratifying.
It is crucial that the left stands with this burgeoning movement and the galvanizing young people spearheading it, even if we do not fully agree with their liberal views on gun control. We can hash out those debates in one-on-one conversations with gun-control advocates at the upcoming March 14 student walkout and the April 20 rally. Mocking the students' aims from the sidelines is not an option.
I have mixed feelings on gun control. On the one hand, I completely reject the NRA's childish argument that Cruz would still have carried out his deranged massacre even if he did not have access to a military-style firearm designed to inflict maximum harm — he simply would have used a "knife" or some other weapon.
As Nivedita Majumdar points out in a recent article for Jacobin, "… [W]ithout the assault rifle used by the Orlando shooter … there was little damage he could do with his homophobic views. Bigoted and alienated people without guns do not conduct shootings." [Emphasis hers.]
The gun enthusiasts on the right continue to hide behind their clichéd mantra that "Guns don't kill people. People kill people." This is, technically, true. Guns do not magically fire themselves. But assault weapons like the AR-15 make it really easy to kill a lot of people in an extremely short amount of time.
Liberals are correct on this point: It is far too easy for malicious, white supremacist men (and these shooters are inevitably men) to get their hands on guns. Thus enforceable gun regulations are, to my mind, a meaningful, common sense reform — albeit hardly the panacea that some liberals make them out to be.
Yet the liberal argument for gun control completely ignores the racist manner in which gun control measures have historically been implemented. Gun control efforts like "Stop and Frisk," for instance, disproportionately target minorities and people of color. And putting more guns in the hands of the police — often the implicit goal of gun control advocates — only serves to further the endemic police violence toward unarmed black people. Again, police violence is almost never considered in liberal arguments for stricter gun control.
Indeed, even the most well-intentioned gun control measures often have more to do with who is granted access to guns — not restricting their availability, across the board. As Mehdi Hasan writes in his Feb. 17 column for The Intercept, if Muslim-Americans were to join the NRA en masse it would "petrify conservatives the length and breadth of the United States."
"Within days, Republican House Speaker Paul Ryan would be lining up his conservative colleagues to back emergency legislative measures," Hasan writes, "such as universal background checks and longer waiting times on gun purchases. Some right-wing pundits might even start questioning the hallowed Second Amendment itself. President Donald Trump, meanwhile, would probably start tweeting out attacks on the 'losers' at the NRA for cozying up to 'radical Islam.'"
Hasan goes on to remind readers of the July 6, 2016 murder of Philando Castile, a black driver who was shot and killed by a white police officer, after he was pulled over, in Falcon Heights, Minnesota. Though Castile informed the officer he had a concealed firearm in the car, the NRA was conspicuously silent regarding Castile's death.
Thus, any just approach to gun control must take into account the racist manner in which such measures have traditionally been employed. The Second Amendment is itself the product of bourgeois racism. The "well-regulated militia[s]" referenced in the Second Amendment were largely citizen-led slave-patrols — the early precursors to the modern institution of law enforcement. Prior to the right-wing Supreme Court's 2008 revisionist ruling, the Second Amendment had little to do with an individual's "right" to own guns. It had everything to do, however, with protecting the capitalist Founding Fathers' system of chattel slavery.
Furthermore, we cannot truly rid society of violence by focusing on guns, alone. We must also dismantle the structural systems of racism, homophobia, misogyny, white supremacy, and militarism that foster such violence in the first place.
Indeed, it seems hardly a coincidence that Cruz is a Trump supporter and has a history of violence towards women at Stoneman Douglas High. Had Cruz been Arab, there is no doubt the corporate media would have immediately proclaimed "radical Islam" the motivating force behind his massacre. Yet, where is their corresponding denunciation of "Trumpism" or white nationalism? Those stories have been suspiciously absent from the "liberal media."
Likewise, members of the U.S. military routinely commit the same atrocious acts of violence as Cruz in places like Syria, Yemen, Afghanistan, Iraq, and beyond, yet they are praised as "heroes" who are fighting for "our freedom." And Congress just voted to increase funding for military spending. The left's failure to make the connection between domestic mass shootings and rampant militarism abroad represents a glaring contradiction.
That said, I think all of us on the left can agree that the increasingly out-of-touch white boys' club that is the NRA wields far too much power and influence in our politics. And the concept of arming teachers in the classroom is so absurdly asinine as to preclude serious discussion. (Again, it is the "liberal" media that is validating this bat-shit solution as a legitimate talking point worthy of intellectual consideration.)
"The people in the government who are voted into power are lying to us," Gonzalez said during a rally to end gun violence a few days after the shooting, "and us kids seem to be the only ones who notice and are prepared to call 'BS!'"
Companies trying to make caricatures of the teenagers nowadays, saying that all we are is self-involved and trend-obsessed and they hush us into submission … we are prepared to call BS! Politicians who sit in their gilded House and Senate seats funded by the NRA, telling us nothing could ever have been done to prevent this–we call BS! … They say that a Good Guy with a gun stops a Bad Guy with a gun. We call BS! They say that guns are just tools, like knives, and are as dangerous as cars. We call BS! … That us kids are too young to understand how the government works… We call BS!