By Cameron Autry
Two new businesses have opened their doors in the West End: a fine French chocolate boutique and a craft beer and wine store that also doubles as a coffee shop.
Chocolats Passion, 189 Brackett St.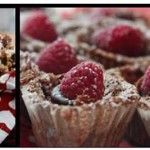 Catherine Wiersema, a French native and owner of Chocolats Passion, opened her shop on 189 Brackett Street in September. Wiersema, an honors graduate of the Professional Chocolatier program from the distinguished Ecole Chocolat, focuses on crafting fine chocolates that reflect her French heritage.
"French chocolates are never too sweet," said Wiersema. "You always want to have a balance between bitterness and sweetness. French chocolates also use citrus a lot because of the brightness of it and the acidity balancing against the sweetness."
Almond citrus, dulce de café, ginger caramel and hazelnut java are some of the flavor varieties available at Chocolats Passion. Hazelnut chocolate créme is also on the menu. All chocolates are molded, allowing for softer fillings than more traditional chocolates, and contain no preservatives.
Wiersema originally started her business online and later out of the soon to be closed Fork Food Lab on Parris Street. Now, she has her first brick and mortar store and it is in the West End.
"For us, it's a totally obvious place to because the historic character is so intact," said Wiersema. "We love the leafiness of it and all the old houses. It's just the perfect nieghborhood."
Good News Coffee & Package, 28 Brackett St.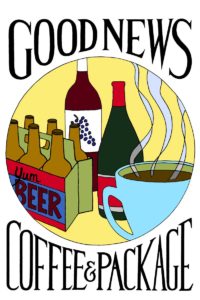 Good News Coffee & Package set up shop in August on 28 Brackett Street, offering a variety of local craft beers and wines from around the world, as well as mugs full of hot lattes and drip coffee.
"I've been in restaurants since basically I was a kid. And coffee shops as well," said owner Michael Vassallo. "So it seemed like I sort of had my foot in all these worlds in one way or another, so it felt like a natural thing to do: transfer out of the restaurant scene into something like this."
Not only can customers peruse the selection of wine, beer, sake and vermouth, but also sit down with a cup of coffee and leaf through one of the many books lining the shelves along the wall, while enjoying a pastry or breakfast sandwich.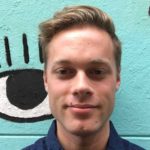 The store's location across the street from Harbor View Park has made it a popular spot with people walking their dogs. Good News Coffee & Package is dog friendly, and Vassallo keeps a stock of dog treats behind the counter.
"The park is a real draw," said Vassallo. "One of the perks of this job is that I get to meet all the neighborhood dogs, and I love dogs."
Cameron Autry
Cameron Autry is a Parkside resident and volunteer reporter for WEN.