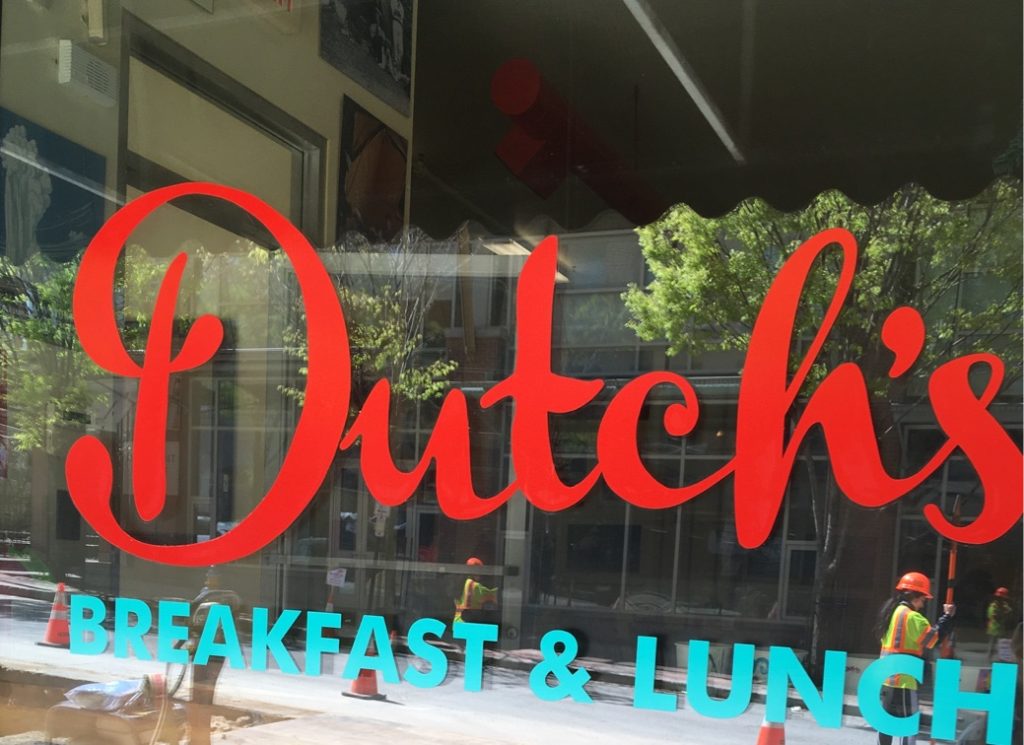 The Portland Palate
Dutch's
Review and photos by James Fereira
Serving Breakfast 7 am – 2 pm Tuesday-Friday; Lunch served 11-2.
Serving Brunch on Saturday/Sunday, 8 am – 2pm
28 Preble Street
207-761-2900
www.dutchsportland.com
Delivery service; Catering; Parking on street; no wheelchair access
Open since November, 2014 in the Wadsworth Building, downtown, Dutch's serves-up classic breakfast and lunch dishes with a fresh, inventive twist. In all honesty, they were not the original destination choice for my June food review. Instead, Dutch's came by way of serendipity, after three visits to a nearby diner proved unsuccessful: once because the wait to sit at the counter was 30 minutes, and twice because they were closed- with nary a sign indicating their hours of operation. Turns out, when I later checked, the competitor's website had the correct information: closed on Tuesdays and Wednesdays. Silly me.
DUTCH'S FOR BREAKFAST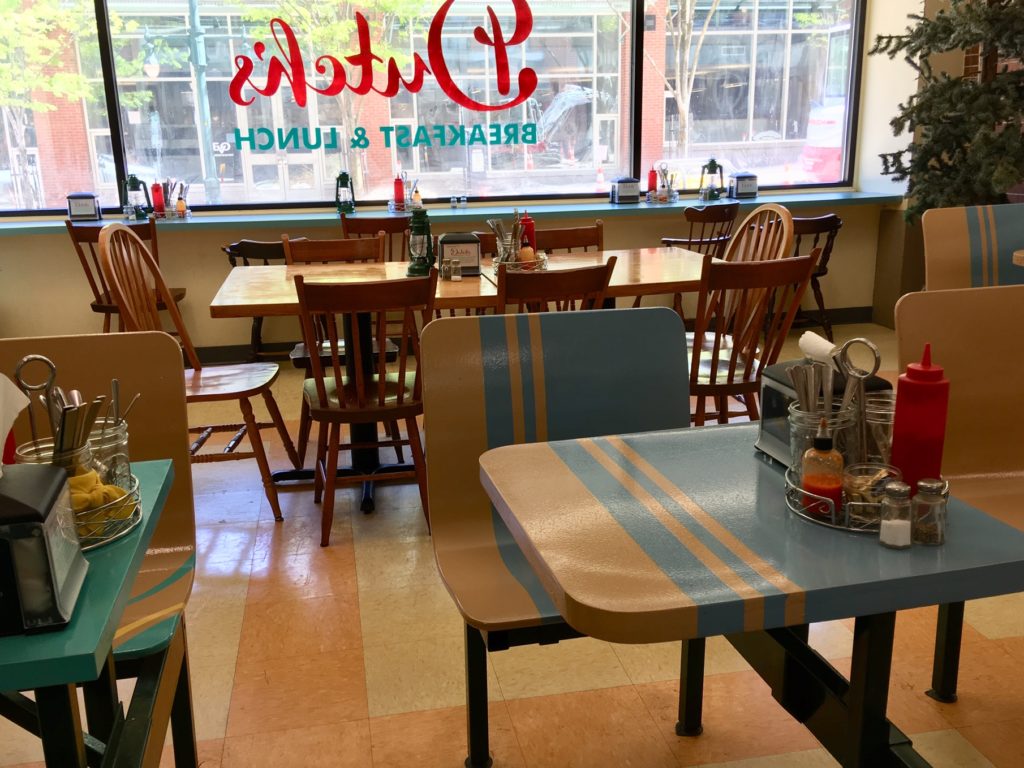 Fortunately, Dutch's was nearby, and it fit the bill for breakfast nicely. While it's true that Dutch's doesn't have the notoriety of its owner forcing inconsolable toddlers to "stifle it"…. they do have rock tunes playing at a volume where you don't need ear plugs, or are forced to pop medication for the resulting migraine. And they've got a 1950's kitschy decor tantamount to a well-stocked vintage store. The large space, while once barren in its earlier anatomy, fills-out nicely in an explosion of tangerine and sea-foam green posters, murals, maps, floor, tables and chairs- and wall memorabilia from yesteryear.
Locavore owners Lucy and Ian Dutch make their own butter (seriously) and bake their own breads and pastries, and use them to showcase quality, fresh ingredients in a creative stylization of classic lunch and breakfast sandwiches, salads, pastries, sides and beverages. They now even boast a liquor license, offering brunch-appropriate cocktails augmented with a dash of Dutch's ingenuity. Ian is a Mainer, originally from Belfast (Maine, I presume). The married pair possesses an impressive culinary pedigree spanning a geography from Nantucket to San Francisco, whether it be under the tutelage of renowned chefs in high-profile West Coast restaurants, or as private cooks for a wealthy New England sea-faring family.
CHOICES, CHOICES, CHOICES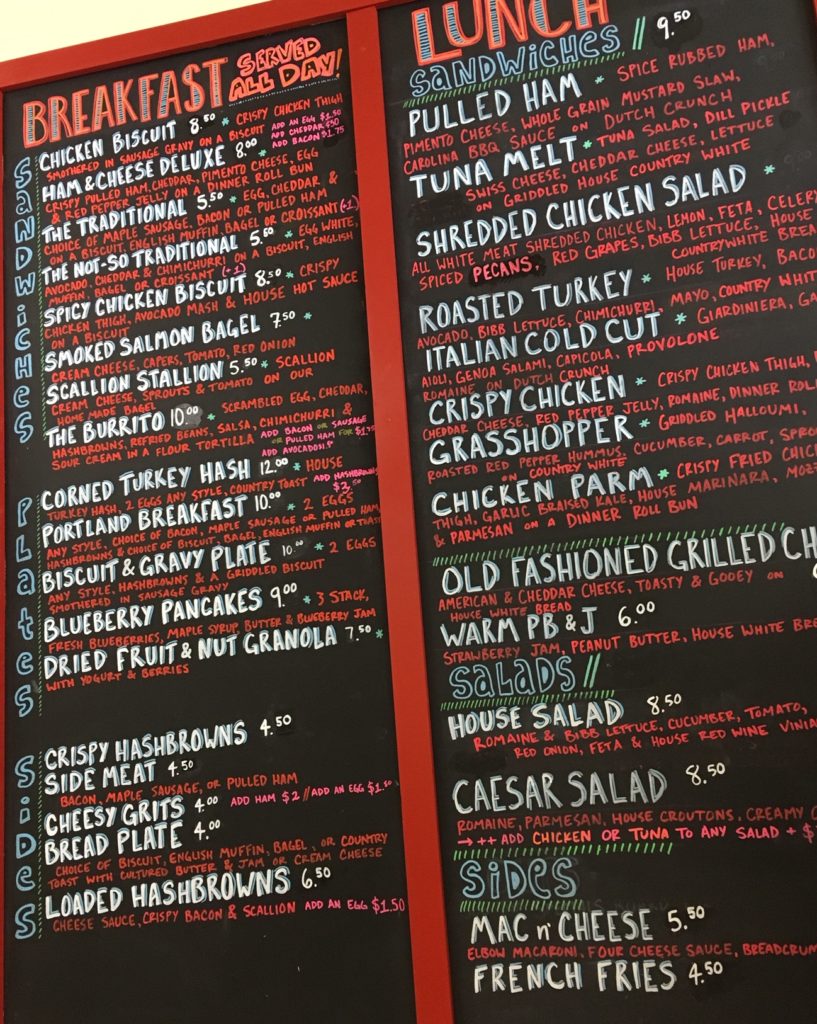 On my impromptu solo visit, I studied the extensive chalkboard of standard offerings and specials alike. The number of possible choices felt a bit overwhelming.
For beverage I could have picked a chai, mocha, hot chocolate, teas, milk (both white and chocolate), sodas, specialty waters…. but decided I needed more caffeine to get my day rolling right (they serve Coffee by Design brews).
Accompanying this, I chose The Portland Breakfast: two eggs any style (I had them over-easy), with bacon, pulled ham or maple sausage (give me the latter, please), hashbrowns, and choice of biscuit, bagel, English muffin or toast. My grilled biscuit, served with a side of dark purple sweet and tangy wild Maine blueberry compote, was delicious. Eggs and maple meat combo satisfied as well, just needing a bit of salt and pepper…. but the stand out here were the hashbrowns.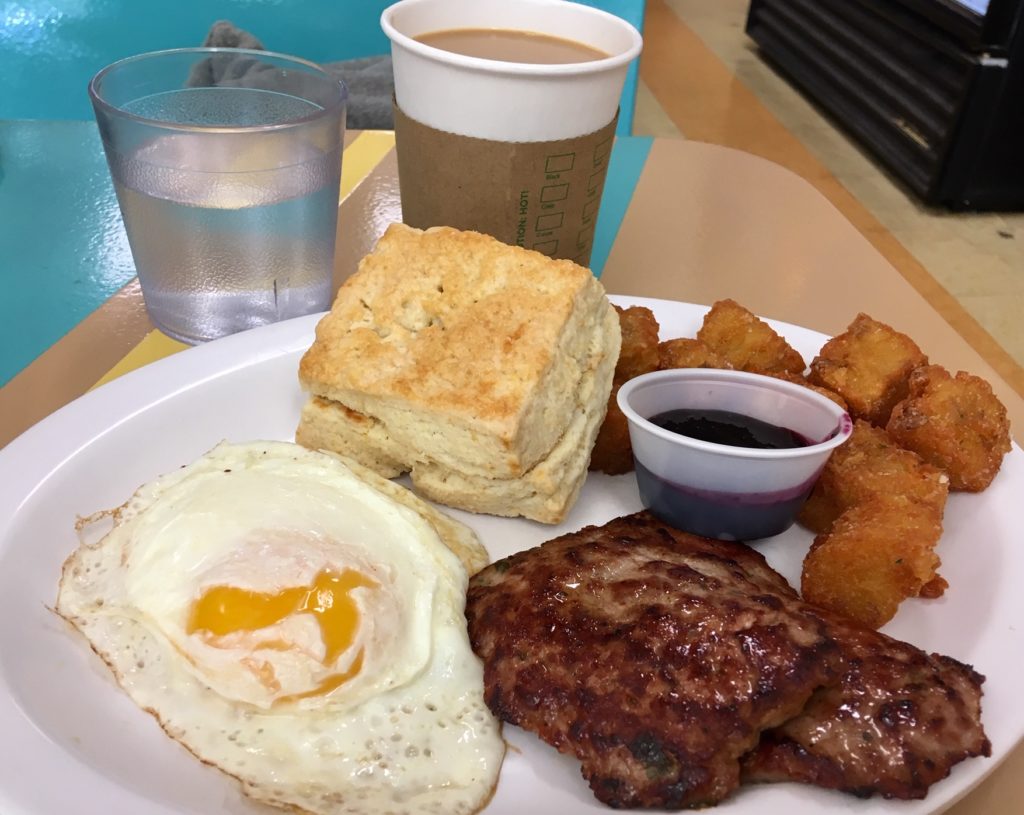 As "Run for Breakfast" reviewer Katie described them in her 2015 food review, they're "like hash browns and tater tots getting married and having beautiful square children. That's no lie. The home fries, hash browns- whatever you call them, are amazing; crispy, crunchy on the outside and soft and potato-y in the middle." Truly, Katie….. no lie, and I couldn't have described them more accurately.
DOING THE RIGHT THING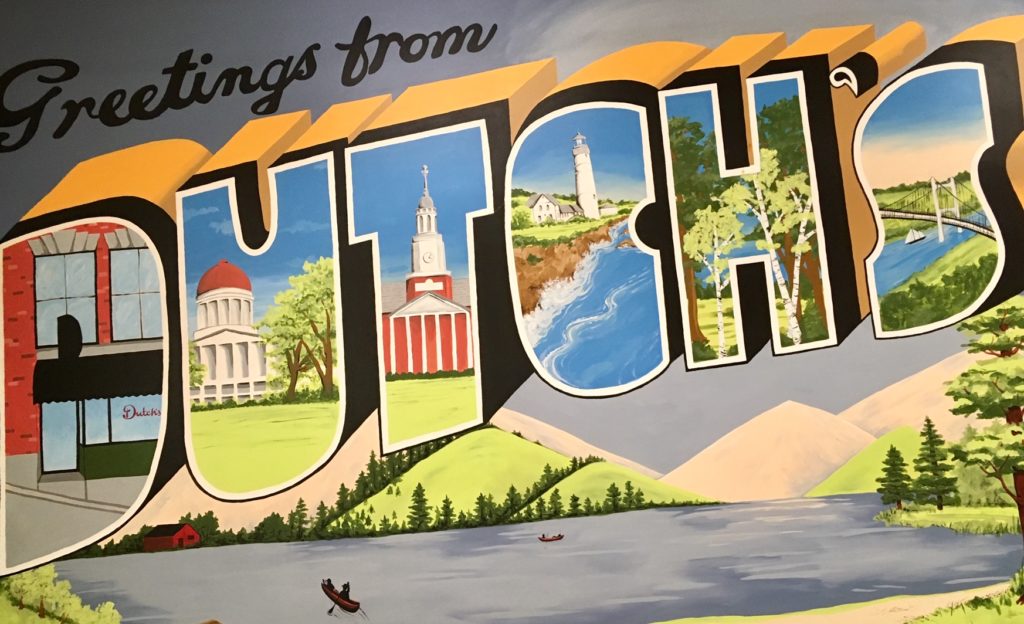 For $13.50, plus small at-the-counter gratuity…. this was a good meal, if a bit overpriced for the portion. This didn't seem to stop a steady stream of customers: walk-in, call-in, and catering. The chill, mostly-male hipster kitchen staff appeared happy doing what they do well. There is no table service here, except for when your food first comes up. You bus your own table, ditching everything in well-marked containers labeled "trash, recyclables and composting."
It's nice to support a socially-conscious eatery…. especially one that isn't pretentious, but is in fact just doing the right thing.
With a slight shortage of breakfast options on the peninsula, especially given the profusion of culinary choices in Portland ….. Dutch's fills an important downtown niche for working stiff urbanites, students, and for those "from away." As good a breakfast and lunch diner gets here- this is probably it. I will go back. Dutch's impressed me more this time than from my first visit, a few years back. They've stepped-up their game: their product, and their space.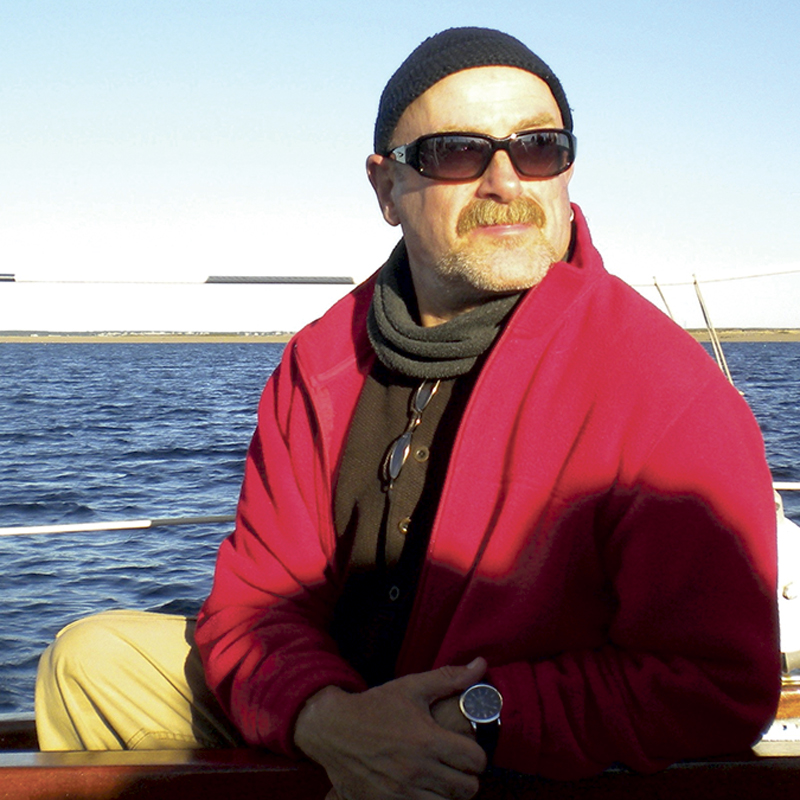 Despite the still-present fluorescent overhead lights, Dutch's deserves a visit and appreciation as a legitimate restaurant destination- leave the screaming kids at home.
James Fereira has a background in panning for gold, hiking in the jungle, and snow shoeing. In his spare time, he enjoys a good Bloody Mary and questioning authority. He can be reached at ThePortlandPalate@gmail.com