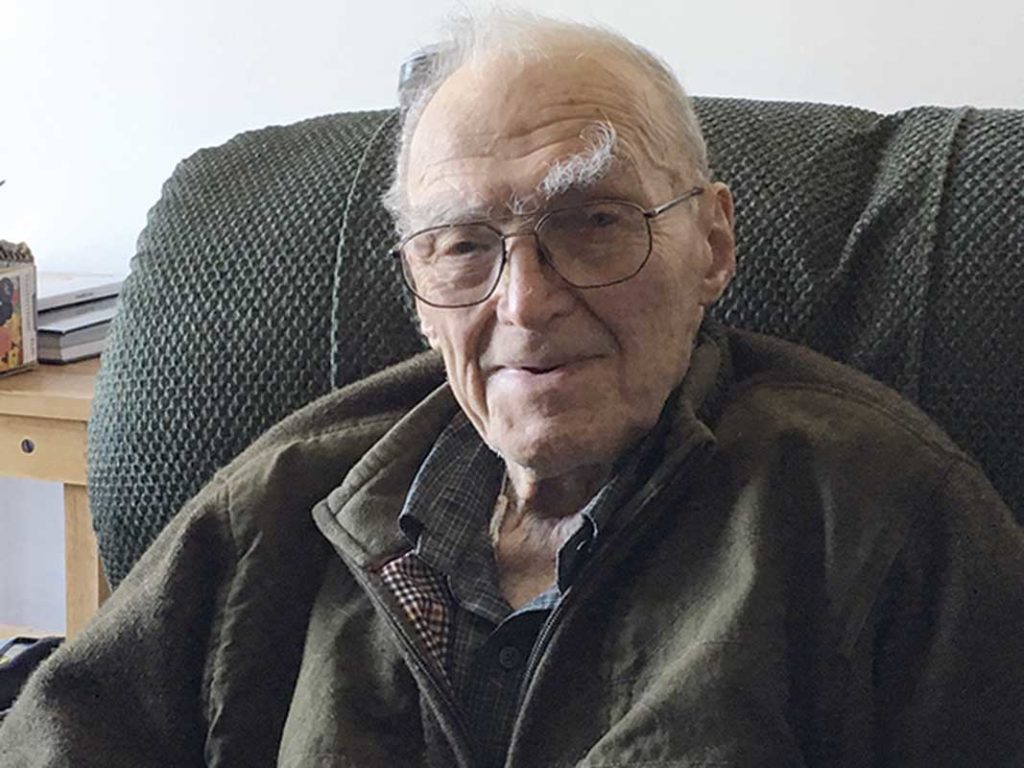 By Tony Zeli, Publisher & Editor
Dr. Philip Thompson, a well-known and beloved West End physician, passed away this past June at the age of 102. He spent a lifetime and then some in the West End.
Philip Pickering Thompson Jr. grew up at 203 State Street. His father was a doctor and his grandfather, too. In fact, his grandfather was an organizer of Maine General Hospital, a 40-bed facility that opened its doors in 1874. We know it now as Maine Medical Center.
"And so, it was just sort of automatic that I … went into medicine," Phil recalled to Rosanne Graef and Tony Zeli during an interview around the time of his 100th birthday. "It was something that I just sort of inherited."
Making House Calls
He practiced medicine in Portland for 54 years, specializing in rheumatology at Maine Medical, and working as a general practitioner out of his home's basement on West Street.
Things were different back then. More than half of his patient visits were house calls. "Things always happened a little differently at home than they did at the office," he recalled.
He was casual in his conversation about the people he helped as a doctor. Of course he would go to their homes if need be. After all, many people couldn't get to the hospital or the office. They didn't have transportation or the money to take a taxi. So, he went to them as a matter of course.
Community Life
"Marrying my wife was probably my best decision," he said of Mary Rines Thompson. She was president of the Maine Broadcasting System for 13 years, from 1970 to1983. Rines Thompson passed in 1992 at age 73. She was the daughter of Henry Rines, who founded Maine Broadcasting in 1925 and established WCSH, the first radio station in southern Maine.
The Thompsons met at the Roma Café which opened in the 1930s in the Rines Mansion, Mary's childhood home. The Roma was a hot spot for doctors in the neighborhood. Together, they led active lives in the community.
Of all the community organizations Phillip Thompson was involved with, he was most proud of Portland Trails. After all, people need to get around and exercise.
Before his death, his children donated $25,000 in his honor to the Eastern Trail Alliance's Close the Gap campaign. This project will connect 16 miles through 4 communities, including a couple of bridges in Scarborough. It is the final gap in a 65-mile trail that runs from South Portland to Kittery and is part of the East Coast Greenway.
Philip Thompson leaves six children — William, Frederic, Audrey, Julie, Benjamin, and Nathaniel — 17 grandchildren, and 15 great grandchildren.
Dr. Phil Thompson was a good doctor, who gave good advice. The West End will miss him.