La Vida Local
Irregular Notes on West End Life
By Rosanne Graef
Takes a Licking and Keeps on Ticking
Who would have thought that in the midst of a pandemic, with the death knell for print media constantly tolling, we'd be saluting the milestone of twenty years of The West End News—the source of positive community news? Well, we are, and forthwith some comments on my experiences with the News over the years.
That Dr. Bronner's Feel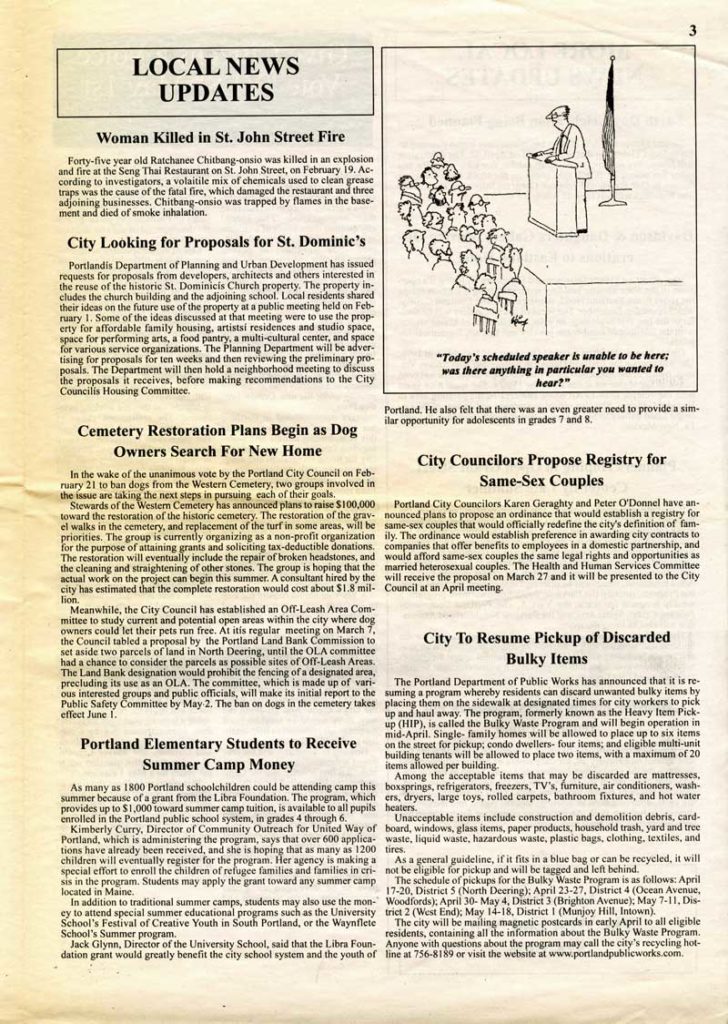 Like most people, my first engagement with our community paper came through picking up a print copy. It had a fun sort of Dr. Bronner's feel to it that made me think that there was so much packed into so little space. I'd really be negligent not to give it a read. At the time, the paper was owned, published, and edited by its founder, Ed King. Ed's observant and pertinent cartoons lifted the paper to a higher plateau than your average free local. Meetings of the West End Neighborhood Association (WENA), which served as a fertile source of neighborhood news, were where I first came to know Ed. He gave us much needed publicity for our events and provided residents with information about our on-going concerns.
Turning Points
Then 2009 marked a turning point for my association with Ed and the beginning of my relationship with Tony Zeli, current owner-publisher-editor of The West End News. That was my first year as president of WENA, the year WENA made the World's Longest Lobster Roll at the Old Port Festival, and the year Tony Zeli knocked on my door as the Green candidate for the District 2 spot on the Portland School Board.
WENA's experience at the Old Port Festival evolved into West Fest, our fund-raising event to provide swimming lessons for Reiche students. During an afternoon session at St. Louis Church stuffing West Fest advertising inserts into newspapers, Ed and I discovered that our paths had possibly crossed over forty years before when we were students at Hofstra University. Later, in 2012, the road got rocky for the News with Ed's move to Volgograd and his subsequent "little dance" with life-threatening illness. Ed decided to sell the paper, and Tony stepped forward to buy it.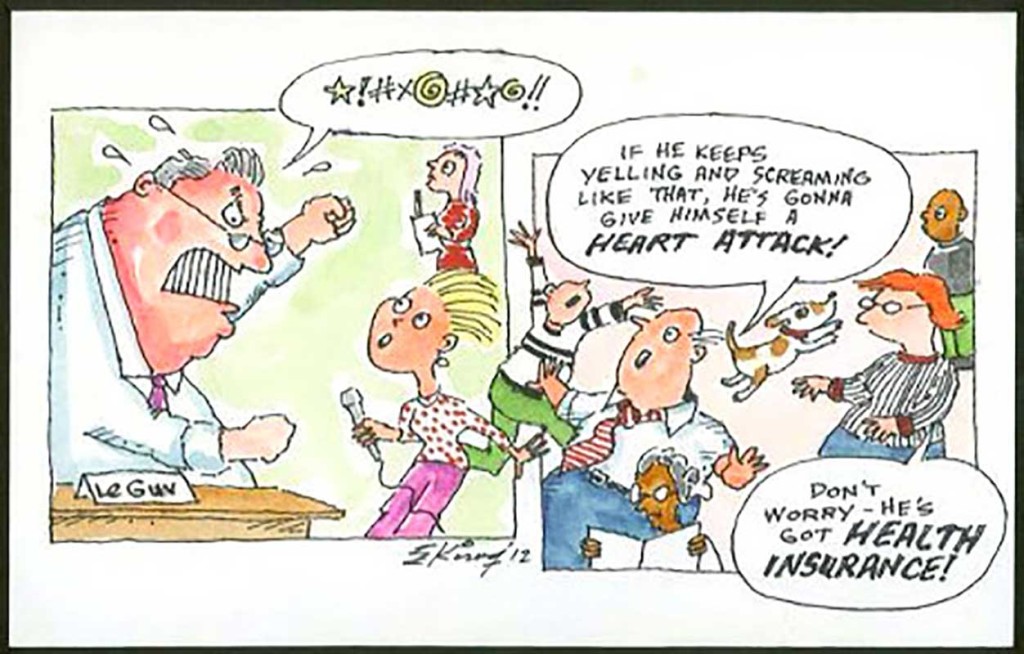 Honoring Past & Future
Longtime fans are grateful that two of the paper's most popular features, "A Daffy Gull's Eye View of the City of Portland" and "The Dumpster… Where We Throw Everything That Did Not Fit" have been retained and colorized. These brief snippets of what locals are really thinking and doing paint a truer picture of Portland's atmosphere than its rankings on top ten lists. You know you've arrived when your name's in The Dumpster. And figuring out who said one of the anonymous quotes in the conversation balloons on the cartoon map is uncommonly satisfying.
Ed recovered, still does cartoons, and grows his mustache. Tony abandoned his political ambitions (I hope) and makes the paper run. The West End News survived the bumps in the road and continues to do its part to make Portland a better place.
Congratulations, Ed and Tony, and here's to another 20 years of community print news!
Rosanne Graef lives in the West End and is a regular volunteer contributor. Email: lavidalocalwen@gmail.com.