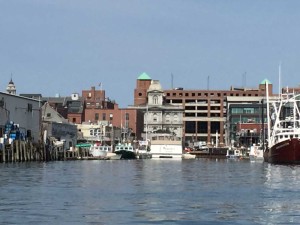 The City's Planning & Urban Development Department will hold two Comprehensive Plan Open Houses in September, with the first happening this evening from 3 to 7 p.m. in the Deering High School cafeteria. The second Open House will be held September 24th at Merrill Auditorium, 3 to 7 p.m.
The State's Growth Management Act requires that the City periodically reaffirm and update its Comprehensive Plan. The Comprehensive Plan serves as a broad policy guide for zoning and development decisions.
The Open Houses are an opportunity for citizens to learn about the scope of the Plan, offer feedback, ask questions, and have their input included in the next iteration of this important planning document. Anyone interested is welcome to drop in at any time during the Open House to learn more about this exciting initiative.
 
Anyone with questions, comments, or an interest in being informed about future opportunities for public input should contact Christine Grimando, Senior Planner at cdg@portlandmaine.gov or call (207)-874-8608.