By Tony Zeli, Publisher & Editor
It's time to set the record straight.
In a May 21st special to the Press Herald, "Portland mayor's divisive politics bode ill for businesses," Portland Regional Chamber of Commerce CEO Quincy Hentzel writes in half-truths and hyperbole. Indeed, she uses exactly the type of divisive tactics she is supposedly railing against in her column.
WORKERS EARN PAID SICK TIME
Inaccurately, Hentzel claims that the paid sick time proposal would require "businesses to provide paid time off to workers the moment they are hired."
But here is the full truth. The ordinance as proposed (and it is still open to committee amendments) would require that all employees working in Portland accrue a minimum of one hour of sick time for every 30 hours worked. After a 40-hour work week, a fulltime worker will have earned about 80 minutes of paid sick time.
At that rate, it takes 6 fulltime weeks to accrue a single 8-hour day of paid time off. And for any workers who already enjoy better benefits, their benefits would not be affected.
Another important detail to note. Workers can use up to 48 hours or 6 days of sick time per year. Let's put that in perspective. A part-time employee working 30 hours per week must work 48 weeks, basically an entire year, to earn the maximum amount of paid sick time.
A COALITION OF ALLIES
Another bit of rhetorical contortion from the Chamber CEO:
[The mayor] and his allies held a rally on the sick leave policy in front of City Hall where speakers used intimidation tactics to suppress public input by threatening boycotts against any business owner who spoke out against the mayor's harmful mandate.
I was at that rally as a member of the press. Hentzel's statement is a mischaracterization. More so, it is a slight to those organizations that held the rally.
To name names: The Southern Maine Workers' Center and Maine Women's Lobby organized the event. Cosponsors included the Somali Community Center of Maine, Portland Outright, Southern Maine Democratic Socialist of America, South Sudanese Community of Maine, Southern Maine Labor Council, Maine AFL-CIO, Maine State Nurses Association, and Homeless Voices for Justice.
This coalition of immigrant, worker, and human rights advocates deserve to be recognized for their leadership.
Don't let the rhetorical grudge match between Mayor Ethan Strimling and the Chamber distract you. This is not just the mayor's agenda. There is a constituency pushing for mandatory paid sick time at the local and state level. Business owners represented by the Chamber would be better served by a leadership that can work with this constituency to craft sound policy. But some prefer to play politics.
THERE IS NO BOYCOTT
And what about this controversial call to boycott? One speaker at the rally, himself a business owner, Patrick Roche of Think Tank coworking, mentioned how progressive people in Portland know how to vote with their dollars. Before making that statement, he admitted, "I'm about to go way off script here…"
Quincy Hentzel used that off-the-cuff remark by a single business owner to wage war with the mayor and "his allies." But such hyperbole is precisely the type of divisive tactic that Hentzel claims to be against.
THERE IS A PROBLEM – LET'S FIND A SOLUTION
Finally, as to the general complaint from the Chamber that there is no evidence of a problem, I ask if having a sick worker serve you food is a problem or not? Because only about 59 percent of Maine workers have paid sick days, according to a Maine Center of Economic Policy analysis of U.S. Bureau of Labor Statistics data.
Moreover, some 78% of Mainers employed in hospitality and food services do not have any paid sick time. This creates a lot of pressure on our city's cooks and waitstaff – trying to earn a living – to work sick.
As a board member of Portland Buy Local, I work with all types of small, independent business owners. Some have justified concerns about the paid sick time proposal. In fact, because of a divided membership Portland Buy Local has not taken a stance on the proposal, neither for nor against.
Ultimately, real concerns from the independent business community should be addressed with honesty and all the facts. Together as an undivided community we can craft an ordinance that benefits both at-risk workers and the businesses they work for.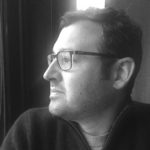 To the Portland Regional Chamber of Commerce, take your own advice. Portland deserves strong, unifying leadership, and I urge you to step into the arena of productive discourse and help us move this city forward – united, not divided.
TONY ZELI
Tony Zeli is pulbisher and editor of the West End News. Contact him at tony@thewestendnews.com.
WEN commentary is independent and does not reflect the opinion of any other organization.