By Kelly Merrill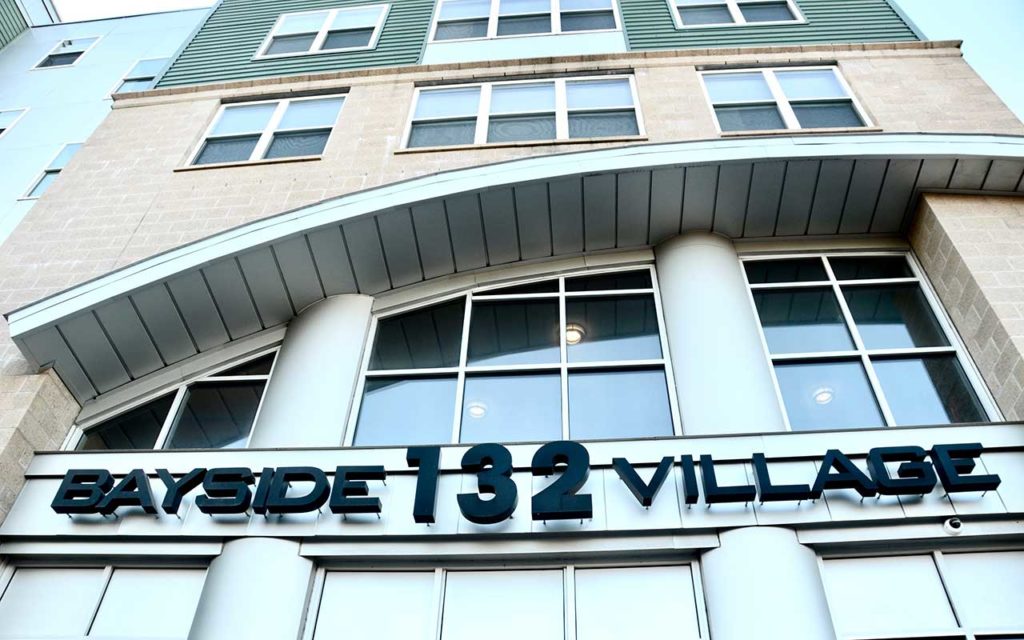 In the midst of the worst housing crisis Portland has ever seen, the City approved the sale of Bayside Village by Port Property Management on August 13th, without the knowledge of hundreds of tenants who will be displaced nor a plan for housing them.
Bayside Village Interested Parties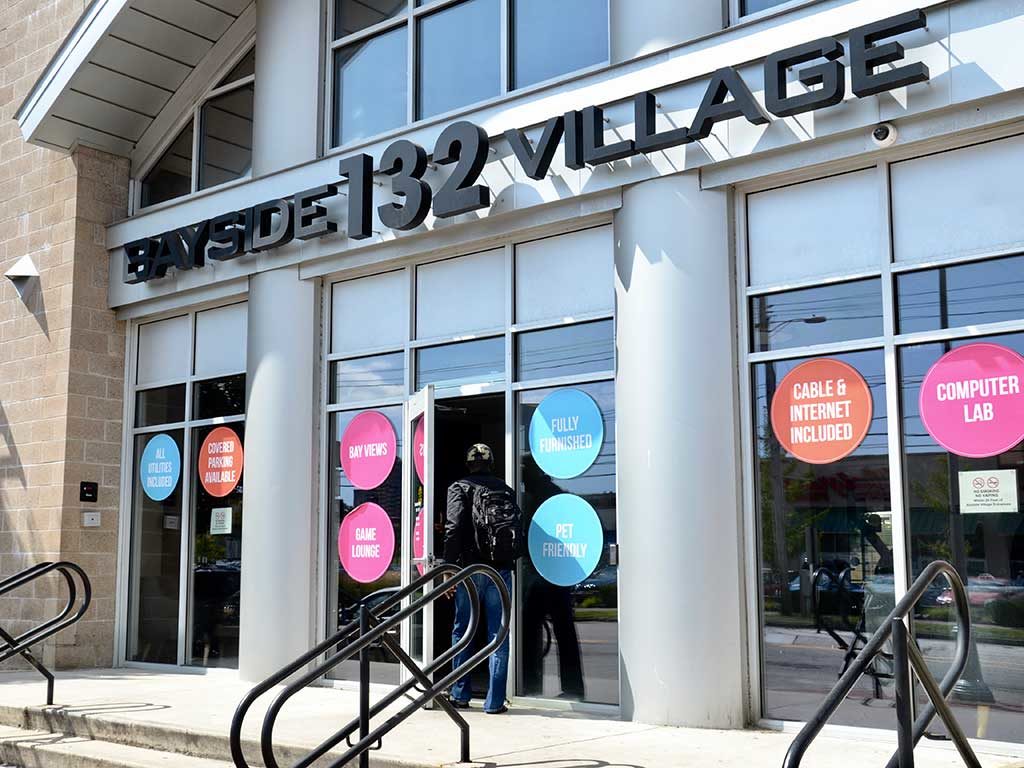 Port Property plans to convert 400, separately-leased bedrooms, which currently rent for $600 – $699 a month, into 196 units – efficiency, 1-bedroom, 2-bedroom, and 4-bedroom units that will lease for $1400 – $2900 each. The property, located at 132 Marginal Way across from Trader Joe's, is the last available low-barrier, low-income housing in the City.
The city code requires that property owners within 500 feet of the property and residents on an "interested parties list," be invited to participate in a neighborhood meeting. That notice was sent out by Acorn Engineering, the civil engineers in charge of the project. The "interested parties list," provided by the City, was 27 entries long, only 17 of whom were private citizens and none of whom reside at Bayside Village.
The neighborhood meeting, which the City recommends be held in a community meeting space, such as a nearby library or school, was held at the offices of Port Property Management and appears to have been a formality with little discussion or voice from the neighborhood. The meeting that decided the fate of hundreds of vulnerable residents lasted only 15 minutes.
SHELTERS OVERFLOWING
This decision is especially troubling when every shelter in the city is overflowing. The shelters are intended as temporary, but there is nowhere to go due to the housing crisis and lack of treatment for the illnesses that often bring people there.
The shelters are often a recurring stop for those in an endless cycle of hospital, housing, and loss of housing; precipitated by trauma, illness, lack of adequate healthcare, and the streets. They are survivors of life's circumstances.
STRIVING FOR SAFE HOUSING
Julia, a source in the homeless community, has experienced homelessness off-and-on for several years. She explains that the voucher system is fraught with problems and nearly insurmountable challenges that are overcome by few.
Julia received a Bridging Rental Assistance Program voucher that expired during the four months she was trafficked. That program is designed to assist persons with mental illness for up to 24 months while they try to qualify for other types of housing vouchers. Her case manager refused to do an extension, she lost her voucher, aged out of the teen shelter, and landed at the Florence House shelter after couch-surfing for two months.
After six months, Julia was told she must find housing because the shelter is intended as temporary. She ended up in a rooming situation with eight other people, five of whom were experiencing substance use disorder. As a consequence, the rent wasn't being paid, the heat got shut off in the middle of winter, and there was no hot water.
Julia reached out to Opportunity Alliance's Crisis Response Services. As the crisis worker sat in her bedroom and shivered, Julia explained the circumstances, but it became clear that they couldn't help. So Julia re-visited Florence House and asked to be bumped up the wait-list, but was told they couldn't. She then issued her 30-day notice to vacate the dangerous living situation and couch-surfed until she could get a bed.
She's been at Florence House for a year now. There is no healthy, affordable housing in sight.
LIVING ON THE EDGE
On the opposite side of that same coin, there are an incredible number of people living on the edge who are at constant risk and live in untenable conditions. They are subject to homelessness, housing instability, no-cause evictions, rent spikes, and unsafe and dangerous living conditions they currently have no power as tenants to address.
Kaili, a single, disabled mother, who lives in Portland said she and her son have seen and experienced an abundance of unsafe and dangerous living conditions, including rotting structures, leaking roofs, caved-in ceilings, mold, and pathological neglect that has caused a crisis of ongoing medical issues for herself and her son.
Kaili pays 62% of her income on rent. There is little money for healthy food. There is no money for clothing, linens, furniture, or adequate medical care. They are recovering following a year in a neglected property that was contaminated with three kinds of toxic mold – which caused her son to miss nearly his entire freshman year and killed their pet cat.
After unsuccessfully seeking safe housing for 12 weeks last summer and fall, she and her son chose to be displaced for three months rather than remain in the contaminated environment. There was no recourse with the negligent property owner, and there was no assistance from the City or the CDC in documenting or remedying the dangerous conditions.
Kaili has moved 33 times in her life and has no option but to pass that traumatizing legacy onto her son. When she moved back to Maine five years ago, she rented a 2-bedroom in a pastoral setting for $750. She has had to relocate herself and her son eight times since then. Now, she rents a 2-bedroom for $1400 in an unsafe neighborhood. And over the summer months, mold has once again reared its head and is derailing their lives. She notified the property owner of the conditions that have yet to be remediated. It has been over a month.
While she is within her rights to demand the property owner remediate the mold and put the rental monies in escrow, she fears retribution. The property owner also has the right to slap her with a no-cause eviction and 7-day notice to vacate the property. She feels stuck. Traumatized. Tired.
PEOPLE'S HOUSING COALITION
On Friday, August 30th, two days after the news about Bayside was circulated, the People's Housing Coalition formed. The Coalition will be working with the Bayside Tenants' Association to mitigate the displacement of its residents.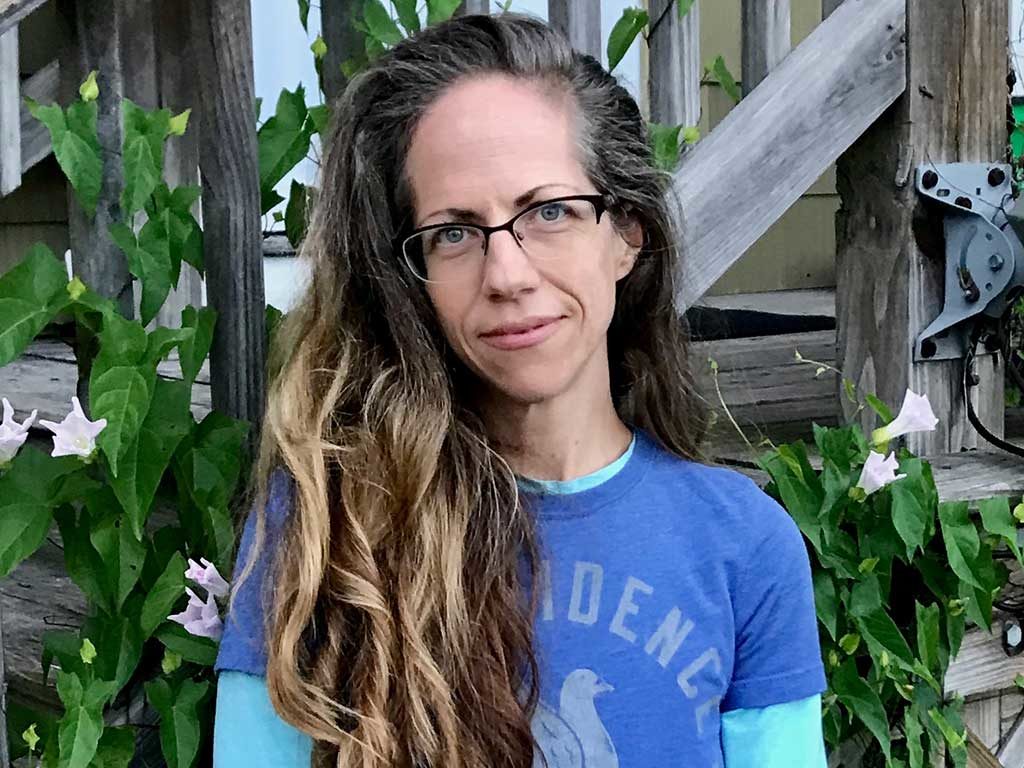 The Coalition will host a rally and March to End Homelessness on Saturday, September 7th, starting at Longfellow Square at 2:45 p.m. For more information contact peopleshousingcoalition@gmail.com.
Julia and Kaili's names have been changed due to the precarious housing situations of both women.
Kelly Merrill is a social activist, artist, and writer. Reach her at merrillwen@gmail.com.