On Saturday, October 3rd, at 8:10 a.m. the TD Bank at 1410 Congress Street was robbed by a lone male who displayed a handgun.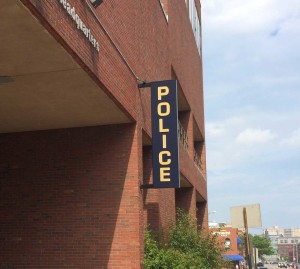 The suspect threatened a customer and two bank tellers, demanding cash from the tellers. He fled with an undisclosed amount of cash. The suspect may have left the parking lot in a dark colored sedan.
The suspect is described as a white male in his 40s or 50s. He is between 5'9" to 5'11" tall weighing 160 to 170 lbs. He was wearing blue jeans, tan work boots and a red hooded rain jacket with the hood up. His face was covered by a white scarf with yellow, red and orange stripes. He was wearing blue jeans and tan work boots.
Anyone with information is asked to call police at 207.874.8575.
Submit Your Tip
To provide information anonymously, contact Portland Police at 874-8575, text the keyword "GOTCHA" plus the tip message to 274637 (CRIMES), or go to the Portland Police Department website and click "Submit an Anonymous Crime Tip."